Improve the planning and execution of maintenance to keep facilities and workplaces safe, functional, and productive for occupants. Track the location, status, and condition of critical building systems and mobile assets throughout your facilities. Enable incident reporting and service requests to specific locations. Offer dynamic insights into the bigger picture of user requests and necessary repairs.
Quickly find assets
Save time and money by giving your employees, IT staff, and facility workers an indoor map to find assets within the complexity of your organization's indoor space.
Track people and assets in real time
Track movement of key security or mobile personnel indoors. Integrate IoT systems to assess the real-time location and condition of value assets so they can be found, used, or repaired.
Crowdsource facility issue reporting
Give employees the ability to report building issues such as assets or pieces of equipment that are not working, damaged, or missing.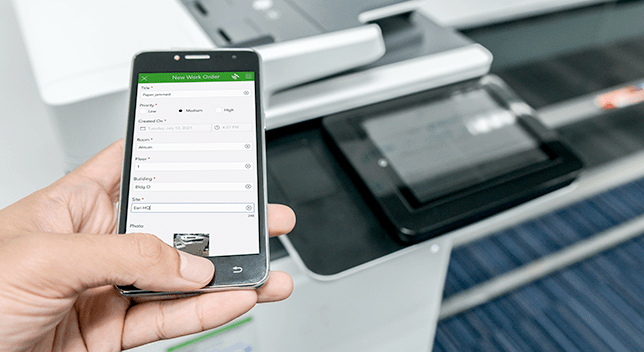 Monitor service needs
Know the state of your facilities and assets to support maintenance and capital improvement spending decisions.