Space has recurring costs such as leases, energy, cleaning, and facility maintenance. Inefficient space allocation directly impacts an organization's financial bottom line. Additionally, access to collaboration areas, equipment, assets, and amenities can directly impact the ability of teams and individuals to achieve organizational goals. ArcGIS Indoors allows organizations to properly define, allocate, and assign space to better support workplace operations, communication, and productivity.
Define space allocations
Improve your organizational communication, coordination, and collaboration by defining where teams work. Optimize team access to building assets such as collaboration space, conference rooms, equipment, and amenities.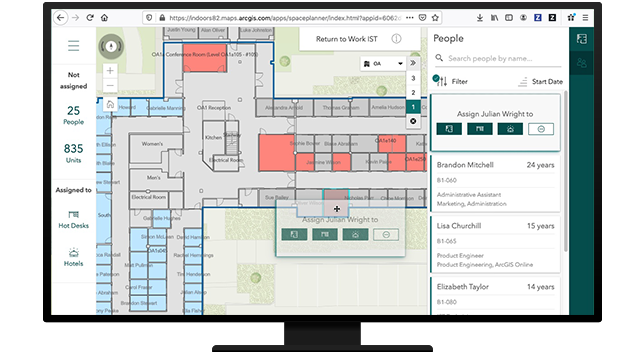 Maximize space usage
Consolidate and reassign or get rid of unused space. Conserve valuable office space with office hoteling to increase the staff-to-workplace ratio for those working from home or not in the office 100% of the time.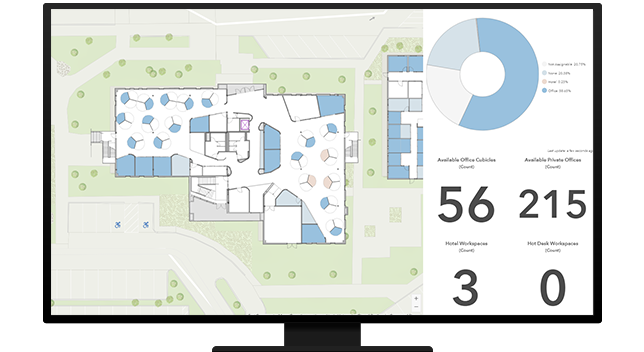 Plan staff moves
Plan, coordinate, and review office assignment changes when work space reorganization is needed, new indoor spaces are acquired, or as available space is reduced.
Honor social distancing
Create seat assignments that ensure your staff are the appropriate distance apart to maintain a safe work environment.