Esri's ArcGIS Platform brings market-leading location services to you as a platform as a service (PaaS). Integrate location into your apps and business systems with the most comprehensive and high-quality set of location services, data, and mapping tools available. Build with the mapping libraries of your choice or use Esri's full range of mapping libraries and no-code options that reduce time to market and promote creative design. ArcGIS Platform offers an affordable and flexible location-focused PaaS for software developers, businesses, and organizations that need to bring location innovation into their products, solutions, and systems.
Build to succeed
Location technology trusted by leaders
Premier on-demand location services, maps and data
Build faster with flexible tools
Access extensive documentation and choose your API
Stay on budget
Start for free and pay as you go
Introducing ArcGIS Platform
ArcGIS Platform gives developers a new way to build apps with direct access to powerful location services using the mapping libraries of their choice.
Build apps with world-class location capabilities
Access a complete set of high-quality location services, maps, and data, available on-demand in a flexible PaaS model. Build with the API of your choice and enrich your apps with powerful location capabilities designed for all developers.
How ArcGIS Platform works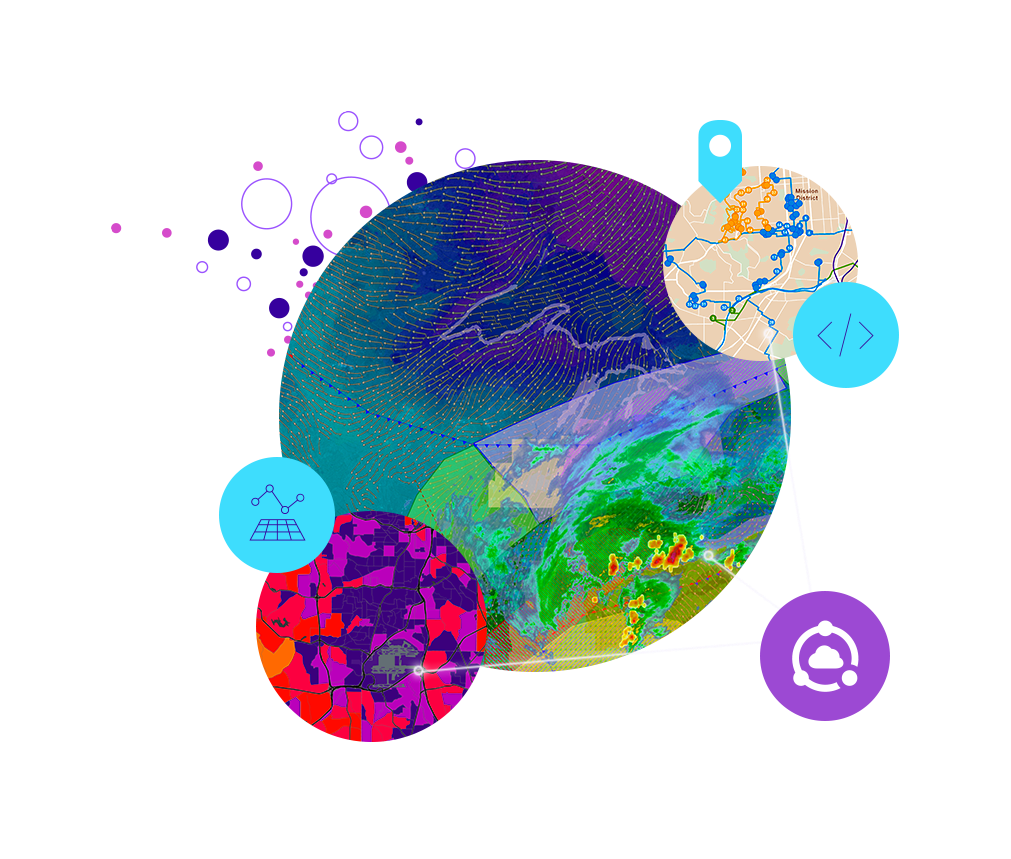 Sign up for free
Create a free developer account to access ArcGIS Platform. Get quality location services, maps, data, preferred mapping APIs, and developer resources.
Build and enrich
Build innovative apps and enrich them with authoritative data. Create visualizations in 2D and 3D. Perform advanced spatial analysis to gain insights.
Pay as you go
Pay only for what you use with our consumption-based business model that is transparent and easy to understand.
Trusted by industry leaders across the globe
SAP selects ArcGIS Platform
SAP integrates ArcGIS Platform into SAP Business Technology Platform (SAP BTP) to enhance customer applications and the overall SAP ecosystem.
Get started with ArcGIS Platform
Create your free ArcGIS developer account to access ArcGIS Platform