2D visualization
Incorporate beautiful 2D visualizations into your applications. Style your maps with thousands of features and visualizations based on multiple variables.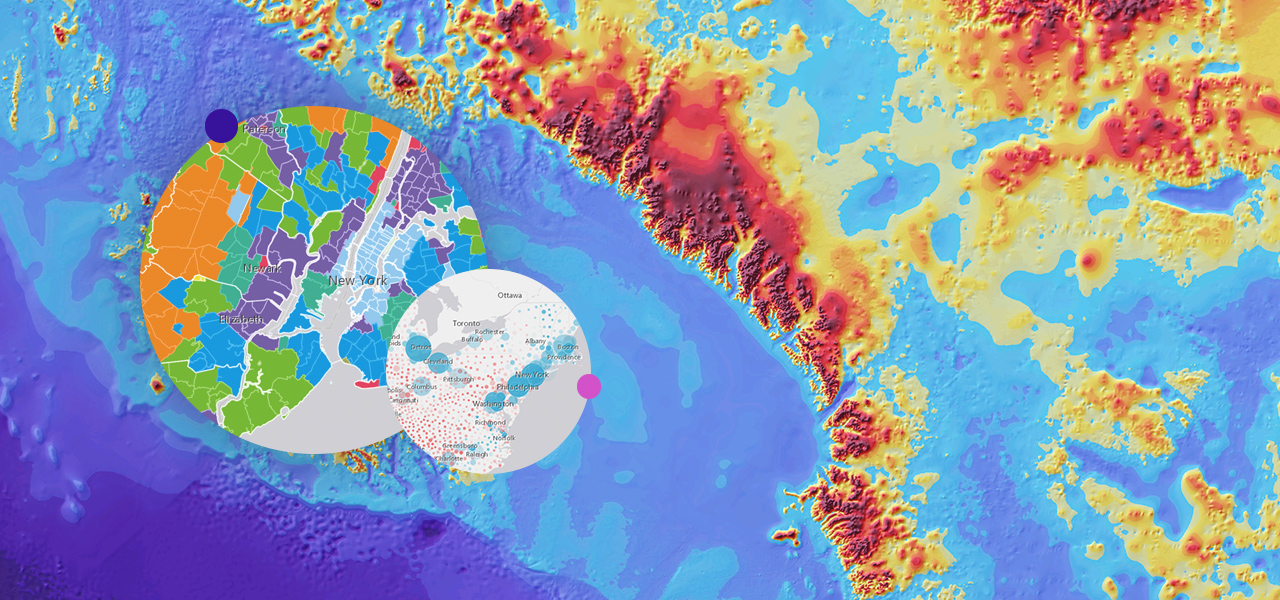 3D visualization
Visualize your data in its real-world 3D context through 3D models of buildings, landscapes, cities, or even the entire globe.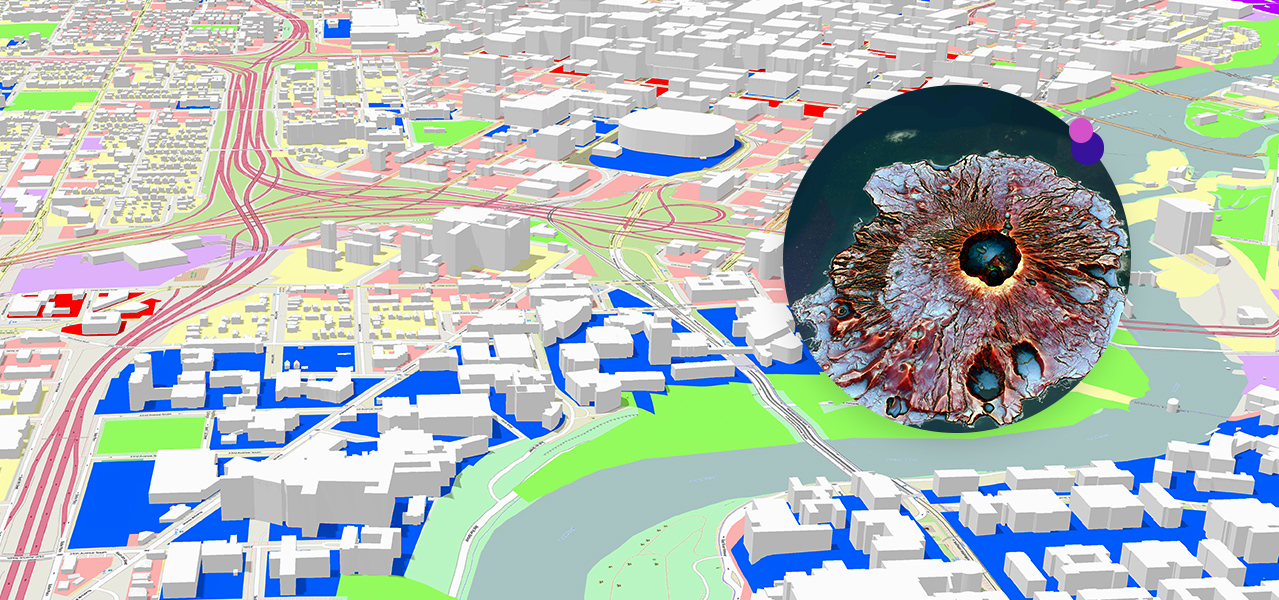 Smart mapping
Use your data to quickly create beautiful and informative maps. Smart mapping takes advantage of data-driven styling and intelligent defaults that are tailored to your data to help eliminate the guesswork when setting your map properties.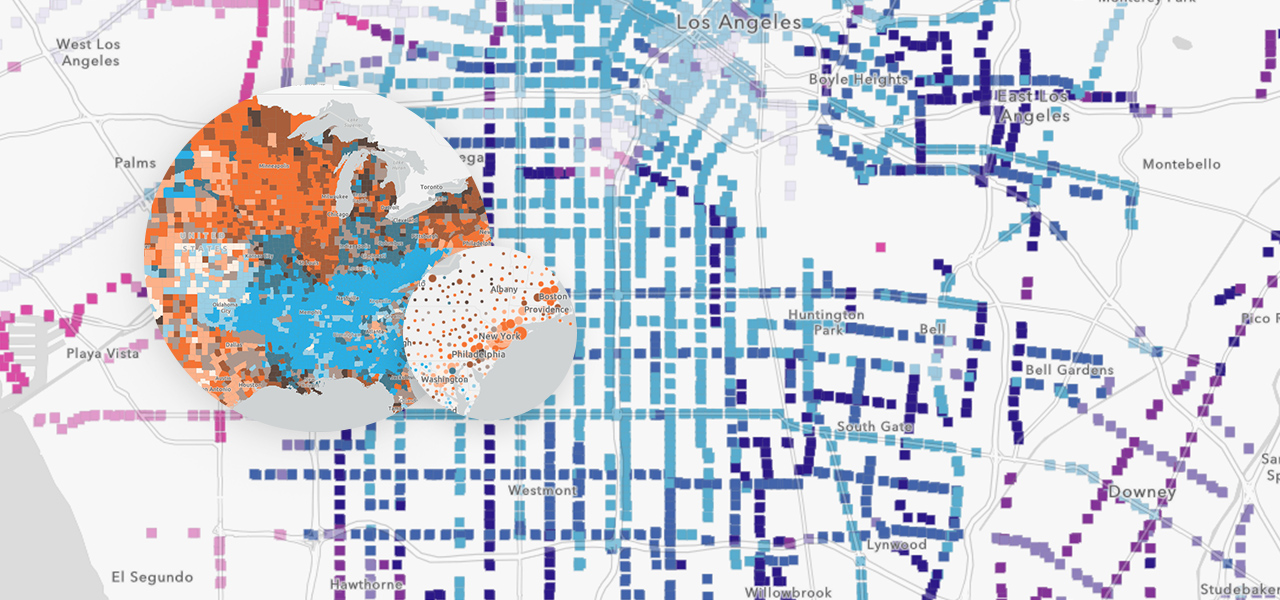 Get started with ArcGIS Platform
See pricing and create your free account to access ArcGIS Platform
Talk to someone on our sales team
7:00 a.m.–5:00 p.m., Monday through Friday (PT)