This is a series of blogs showcasing the user presentations from the Esri Conservation Summit – Africa, held virtually in September 2021.
Tanzania is an independent country covering over 945,000 square kilometers. As countries around the world commit to preserving 30 percent of land and waters by the year 2030, it's significant that through decades of conservation leadership, Tanzania already manages 30 percent of its land for conservation. This land is organized into a number of conservation and mixed-use classes including 10 percent in formal national parks including the iconic Serengeti Plain and Mount Kilimanjaro.
National parks in Tanzania support biodiversity preservation and nature-based tourism activities, which contribute significantly to the GDP of the nation and to the livelihoods of communities adjacent to protected areas. TANAPA, or Tanzania National Parks, is a parastatal organization established in 1959 to protect and preserve areas designated as national parks for sustainable conservation.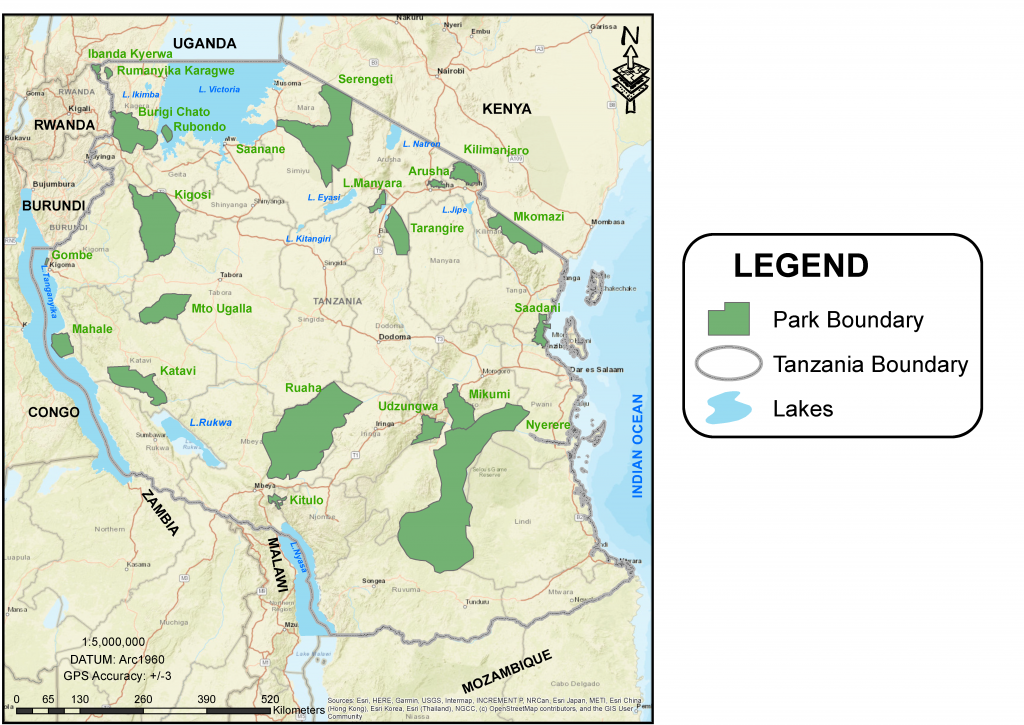 Currently, TANAPA manages 22 national parks covering an area of 104,661 square kilometers across various ecosystems and landforms including savanna, forest, mountains, and wetlands. At the Esri Conservation Summit, Senior Conservation Officer Richard Raymond Mbilinyi, head of the TANAPA GIS unit, shared his insights on the use of geographic information system (GIS) technology in support of sustainable wildlife conservation in Tanzania.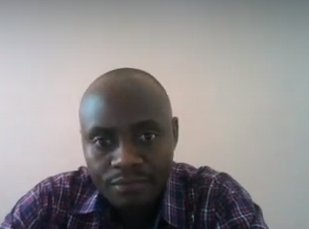 The TANAPA GIS unit was established in 2012 with internal sponsorship from the organization's leadership. The aim of the unit is to ensure the day-to-day support of GIS initiatives across the organization to improve operational outcomes. TANAPA currently employs five permanent GIS staff members compared to three staff members when it was initially organized.
The unit provides GIS solutions to diverse programs across the organization and capacity and deployment support, in their efforts to sustainably preserve Tanzania's vast biodiversity. TANAPA's 22 national parks are organized into four zones: Northern, Southern, Eastern, and Western. The Western Zone includes more than 10 national parks. Each zone is supported by one GIS officer reporting to Mbilinyi, who leads the unit in the TANAPA headquarters in Arusha, Tanzania.
The GIS infrastructure at TANAPA is powered by ArcGIS Enterprise, with transactions between mobile devices and web applications to support visualization, and decision support provided by ArcGIS Online. The TANAPA ArcGIS Enterprise deployment hosts dedicated geodatabases to support several critical workflows across the national parks including ecology, protection, tourism, outreach, and administration. As Mbilinyi explained, the following applications provide key capabilities in the TANAPA geospatial infrastructure:
Field Data Collection
TANAPA collects field data using the modern rugged mobile devices from Trimble running ArcGIS Collector and ArcGIS Survey123. Field data is collected in both connected and disconnected environments, which are then synchronized when the device reestablishes a connection to the network. While internet connectivity is constantly improving across Tanzania through cellular networks and internet infrastructure in park offices, supporting occasionally connected workflows is essential for TANAPA's field teams.
This allows the organizations to synchronize their field information in near real-time, which has led to a number of operational advantages including a decrease in delays in getting critical information to decision-makers; secure transactions of sensitive information between the field and park, zone, and national managers; and the reduction of errors and omissions from important field observations.
TANAPA's field data solutions play a major role in keeping its protected areas safe. Ranger patrols are organized into patrol blocks, which then allow the analysis of coverage and effectiveness of the patrol operations. Operational reviews of the performance of patrol teams have led to improved transparency and responsibility through the management chain of command.
For more detailed field surveys, TANAPA has configured Survey123 forms to support ecological monitoring and research on wildlife and vegetation dynamics. Survey123 forms also contribute to the management of physical infrastructures such as buildings, roads, and waste management.
TANAPA's field data collection approach and centralized management of mission-critical information in ArcGIS Enterprise have resulted in the organization establishing a single source for authoritative information, which is accessible in focused web applications for decision-makers across the organization in a rapid and secure manner.
Web Maps and Apps
The TANAPA GIS team has developed a number of innovative web apps that provide data exploration, analysis, and decision support for management teams in the organization. TANAPA web applications feature query, filter, and analysis capabilities, providing managers with a focused data exploration tool to support their work. Web applications are optimized to support each park and each department's workflows, informing their operational decisions daily.
TANAPA makes extensive use of ArcGIS Dashboards, which summarize patterns and trends from the field into dynamic summary views for managers. When applied to protection operations, TANAPA's dashboards provide quick access to details on poaching incidents coupled with comprehensive patrol metrics from foot and aerial operations to support adaptive management of complex and evolving protection operations. In addition to web mapping applications, TANAPA continues to leverage ArcGIS Desktop for analysis and data management challenges to support advanced and often complex tasks.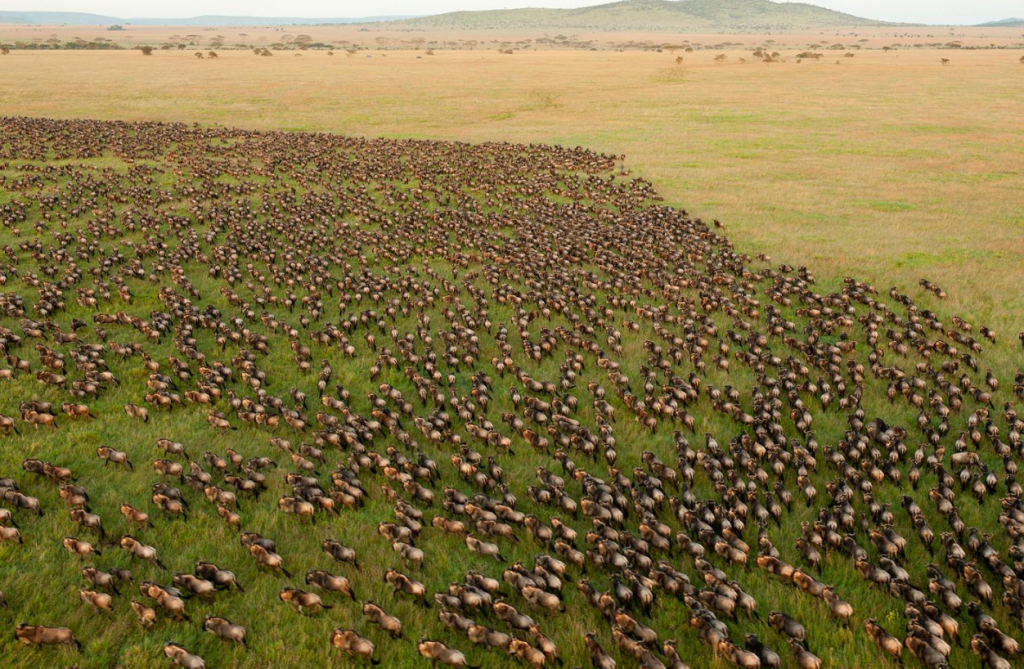 Public Engagement
Communicating the wonder and vast biodiversity in Tanzania's national parks is also supported by the TANAPA GIS unit through ArcGIS StoryMaps. The team has developed ArcGIS StoryMaps stories for each national park, featuring the parks' scenic beauty, wildlife, and ecology and showcasing the rich attractions and accommodations available to visitors. A few of the ArcGIS StoryMaps created by the TANAPA team include Serengeti National Park (Western Zone), Ruaha National Park (Southern Zone), Kilimanjaro National Park (Northern Zone), and Saadani National Park (Eastern Zone).
The stories support TANAPA's marketing efforts to attract tourism to the parks while displaying Tanzania's incredible biodiversity as a source of pride and national heritage for the country.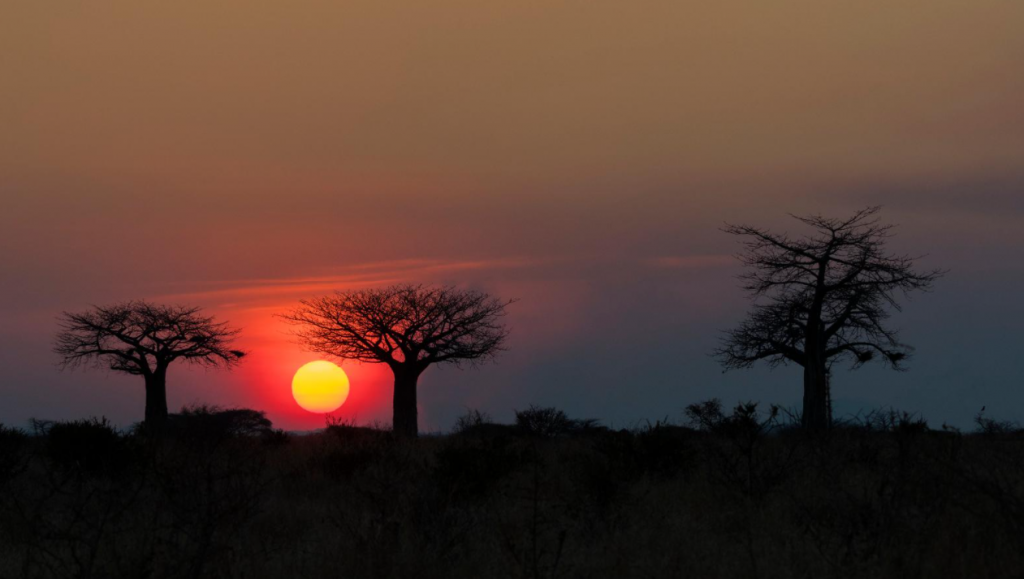 Planning
TANAPA's geospatial infrastructure also provides the basis for long-term planning and management. Many of Tanzania's national parks host significant numbers of the great ecosystem engineer: the elephant. Elephants modify their habitats by pulling down trees and clearing brush, which in turn provide opportunities for other key species who benefit from these disruptions.
Tracking elephant herds and their changes to the landscape inform ecology and protected management operations as well as identify potential conflicts with surrounding communities when the herds migrate to other conservation areas. TANAPA has amassed a significant data repository over the past decade, which supports long-term considerations of trends and patterns of both ecology and the expanding human footprint outside of the protected areas.
As Mbilinyi described during the Esri Conservation Summit—Africa, GIS technology is crucial for supporting many operational challenges facing TANAPA. TANAPA's geospatial infrastructure provides focused solutions for matters such as wildlife protection, ecology, outreach, tourism, and administration to support effective decision-making across the organization.
If you use Web GIS, it will help you to decide where to plan and to predict what will happen.
To learn more about TANAPA, please visit its website and follow the organization on Twitter.
To watch the full Esri Conservation Summit—Africa proceedings, please visit the event page.