American Prairie aims to create one of the largest conservation areas in the United States, bringing together a nearly 3.2-million-acre protected area. Well on their way to that goal, American Prairie currently manages over 450,000 acres of owned and leased lands in Eastern Montana. The organization manages lands across a checkerboarded landscape of federal and state-managed lands, spanning a total of seven different counties within the state.
Damien Austin, Vice President and Superintendent at American Prairie, bears the overall responsibility of managing multiple teams across this large geographic area working on management, science, and restoration activities. Managing large areas with a relatively small team and limited resources requires a constant focus on finding efficient ways to approach their work.
In total, there is 16 field-based staff (either at one of American Prairie's properties or based out of the Lewistown office), along with about 40 additional staff that are based out of Bozeman, MT. To put into perspective, a drive from the Western boundary to the Eastern boundary of the properties takes over four hours.
We need to continuously look for new ways to do things and new ways to accomplish our work that are going to streamline operations but at a sustainable pace.
Incremental Growth Through Team-Driven Innovation
In the early days, American Prairie's new leases and acquisitions presented many operational challenges and drove discussions around applying technology to advance their work. Team members, however, were working with established workflows and were uncertain about how to incorporate the new technology.
Incremental engagement with the team, however, gathering extensive user feedback and gradually rolling out new technology has led to a digital transformation of field operations and reporting at American Prairie. The positive impact of these changes is largely due to an incremental and adaptive approach to change management.
American Prairie did not have the capacity as a small team to dive in at full speed learning new technologies, and yet by regular and consistent exposure, with the guidance and development support of Esri Professional Services, the use of technology increased in a sustained manner that has led to real results.
Appropriately, the teams themselves are driving new innovations as the patterns and efficiencies of field management and reporting workflows are now being applied to more and more operational aspects of managing American Prairie's properties. "Our involvement with American Prairie has been gradual. We are constantly pressing the gas little by little, and always looking for ways to adapt and evolve" said Luci Coleman, Senior Technical Consultant at Esri.
ArcGIS Survey123 was the initial product that helped with the team's operations. The surveys created were simple and focused primarily on tasks that were repetitious and data that needed to be collected. One of the first surveys was focused on documenting the cleaning of American Prairie facilities. They created a checklist of sorts to make sure that dishes were properly accounted for and not dirty, cleaned the sinks out, and more.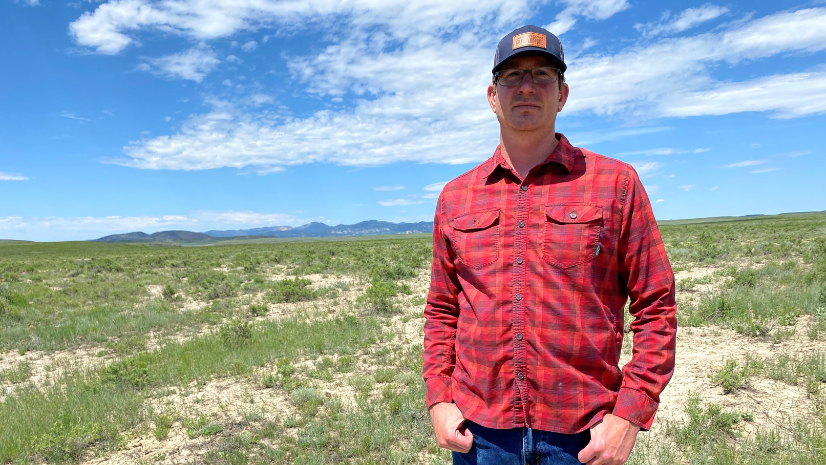 Workflows put in place that are scalable over time and especially the communication between our wrike project management software and [ArcGIS] workforce has been massive… we have 143 buildings that we have to manage
From there, the team moved into creating surveys that were focused on gathering information for future restoration/management, weed, and junk dashboards, and helping to determine how they will prioritize rewilding and habitat restoration at the ecosystem scale. "It's really about having the tools in place that are allowing us to think about the restoration of the ecosystem" continued Damien.
Achieving Efficiencies
American Prairie has a set of core values for the organization, some of which are inherently conflicting by design. These guiding values include execution, innovation and optimism, and teamwork, as well as continuous improvement at a sustainable pace.
These diverse values have a tendency to balance each other out. The expectation is that American Prairie utilizes all the values at all times, and does not prioritize any one over the other. "We've got that entrepreneurial spirit built into the system of how we operate with that innovation and optimism" exclaimed Damien, "We need to continuously look for new ways to do things and new ways to accomplish our work that are going to streamline tasks."
In many instances, American Prairie has gone paperless by collecting data on mobile devices. The ability to scale this level of collection is one of those key things that help the organization as they advance audacious projects that require a multitude of data.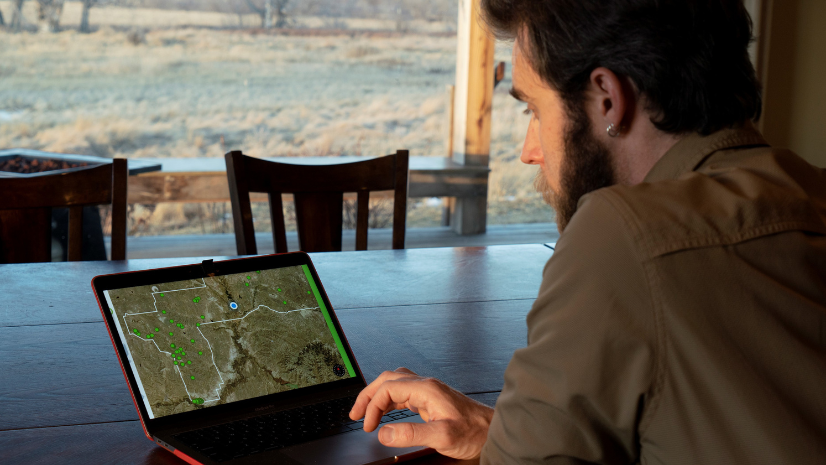 ArcGIS Enabling the Transformation
Because field staff are often spread across different counties and work long days in the field, mobile GIS tools have been essential for coordination and active management. Building on extensive use of Survey123 which began in 2018, American Prairie has been increasingly leveraging ArcGIS Field Maps for more advanced workflows. The organization then summarizes ongoing activities in web-based apps like ArcGIS Dashboards and ArcGIS Web App Builders and recently moved into using ArcGIS Hub to have a central storefront for all of these web and mobile applications.
Leveraging ArcGIS as an operations management framework is also leading to improved efficiencies. Managers across American Prairie enter tasks and work orders into ArcGIS Workforce, which manages the notification of tasks to field teams and documents the completion of the work.
Integrating Key Workflows with Dashboards
The American Prairie team now applies these conservation solution patterns to support a wide array of management activities including managing livestock, livestock trespass, reports of dead bison, weeds, and invasive species, and where the pesticide is sprayed. Leveraging ArcGIS-based workflows to manage these diverse operational activities has been key to improving overall management and resource allocation.
For example, a new property was acquired just last year and it was very easy for the teams to go in and create a new project leveraging solution templates to get started quickly. American Prairie uses a project management solution called Wrike for tracking marketing and project activities.
Through integration with ArcGIS, a webhook pulls information from Wrike and passes it into ArcGIS Online. The webhook pulls the appropriate attributes from tasks and automatically creates a new record within the appropriate project and ArcGIS Workforce.
With the information from Wrike, the team can assign those tasks to the appropriate staff as needed. ArcGIS is becoming kind of a single source of truth for American Prairie, as it is an overall system of record for a diverse cadre of constantly evolving conservation and restoration activities.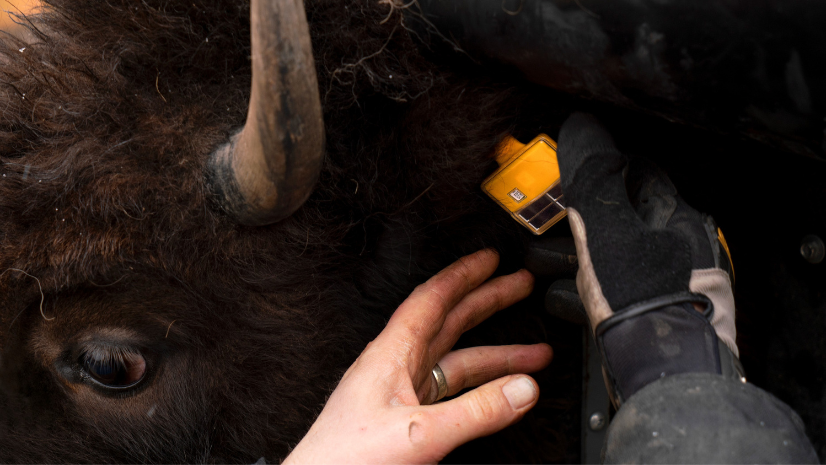 American Prairie also leverages a situational awareness and tracking solution called Earth Ranger which integrates live Bison collar location data. Earth Ranger integration with ArcGIS supports the regular updating of Bison movement data into ArcGIS Online. Once in ArcGIS Online the data is organized and summarized to feed operational dashboards to support management needs.
American Prairie is getting to the point where any one person can't know everything that's going on across their conservation areas, there is simply too much information over such a large area. ArcGIS Dashboards have proven essential for allowing the organization's teams and managers to be able to see the whole picture and make informed decisions based on constantly updated information.
"Before we were using any kind of Esri solutions software apps, we would have quarterly meetings for the entire division of the field operations where we would compile all the information that everyone primarily had stored in their heads into a report document," said Austin.
American Prairie's digital transformation powered by ArcGIS supports the organization's continuous live operations, so all key data is collected all the time and is consistently updated. This allows American Prairie to make decisions on Monday and Tuesday of the same week instead of once a quarter or once a week or once a month. This transition to real-time reporting has enabled the organization to move quickly and collaboratively on projects across the organization's properties.
A HUB for American Prairie
American Prairie has more recently focused on creating internal resources to support team members. There is now a hub site where staff can come and get the information that they need without having to have all the different URLs bookmarked. The organization's staff can easily find resources without having to call and ask someone for guidance.
The American Prairie ArcGIS Hub implementation includes conservation research data and may evolve to become a hub for all researchers that are conducting research across American Prairie lands. Establishing a hub for external science collaborators, conservation science collaborators, and more is a natural next step.
"There is a lot going on across American Prairie and not everyone is easily connected to all of the different teams," said Austin, "but this gives a central viewpoint to many different things going on".
Advancing Applied Conservation Science
In general, technology to advance science and support scientists is growing. For example, American Prairie has bison movement data from tracking collars and tracking ear tags for a study of land utilization and the behavior of the bison over time. This presents the opportunity to integrate verified field observations and monitoring with the modeled projections of how the landscape and animal behaviors are expected to change.
Austin explained, "As we implement our vision at scale, we need to make sure that what we think is going to happen and what the science tells us is going to happen, is actually happening."
American Prairie's future plans for restoration include a new long-term monitoring protocol and a scale-up of rewilding initiatives on the organization's properties. "This is going to lay out a systematic monitoring program for all of American Prairie's properties to look at ecological functionality," said Austin.
To learn more about the Esri conservation program, visit our webpage, or apply to join the Esri conservation program for low-cost access to ArcGIS technology.