One of the best parts of being on the Esri education team is having the pleasure of learning about the many innovative projects students in higher education are doing across many disciplines. Students at University of Vermont are flying drones to capture imagery to update seabird population data. At Pennsylvania State University, graduate students from the geodesign program use ArcGIS technology to design planning projects that are environmentally, economically, and socially sustainable to revitalize the city of Utica, New York. A recent University of Southern California (USC) graduate used R-ArcGIS Bridge and ArcGIS Pro to study land fallowing in Europe.
These examples show how GIS and ArcGIS technology help students gain relevant skills in spatial analysis and location analytics, giving them a competitive edge in the job market.
Below are some examples of students doing amazing things with GIS:
Cameron Levine—Discovery Scholar Award Winner
Cameron Levine is a recent USC graduate who won the Discovery Scholar Award and Best Use of Technology Award at the 2021 Los Angeles Geospatial Summit for his research project titled Presence Only Modeling of Fallowing in Europe with Maximum Entropy. In this research project, Levine used R and ArcGIS Pro to extract remotely sensed values at the locations of fallow fields. He then took that dataset and used R ArcGIS Bridge to create the MaxEnt model.
Levine was introduced to GIS in secondary school, where GIS was incorporated into his AP Human Geography course. This early exposure to GIS influenced his academic career path, leading him to pursue the geodesign undergraduate program at USC.

Maya Fein-Cole—University of Vermont
Maya Fein-Cole is a master's student at University of Vermont majoring in environmental science and minoring in geospatial technologies. Her final project in the Geospatial Computation course was on gun violence in America, where she looked at gun violence spatially and temporally to see if there were any trends in population or levels of gun restrictions. She used ArcGIS tools to identify hot spots and clustering and applied different modeling and visualizations, such as the space-time cube, and learned about the regression toolbox both in ArcGIS and in R.
Q&A with Recent Graduates Who Are Now GIS Professionals
What is the ideal combination of skills and software that students should focus on if they want to land a GIS career after graduation? We asked three recent graduates, who are now GIS professionals, for their advice to other students on what skills and technology they should focus on.

Bryna Mills—University of Southern California
Bryna Mills is a recent USC graduate who won the 2021 Student Poster Competition at Los Angeles Geospatial Summit for her research project titled An Exploration of the Spatiotemporal Distribution of Snow Crab in the Eastern Bering Sea: 1982–2018. She creatively used the space-time cube to visualize and analyze 37 years' worth of snow crab data to understand temporal changes, trends, abundance, and distribution.

Students at Penn State Use ArcGIS Urban to Revitalize Utica, New York
In Penn State University's geodesign graduate degree and certificate program, students participated in a studio project focused on revitalizing the city of Utica, New York, using ArcGIS technology. They estimated the impact on the United Nations (UN) Sustainable Development Goals to frame the problems or challenges they chose to study and later presented recommendations to the city for implementation.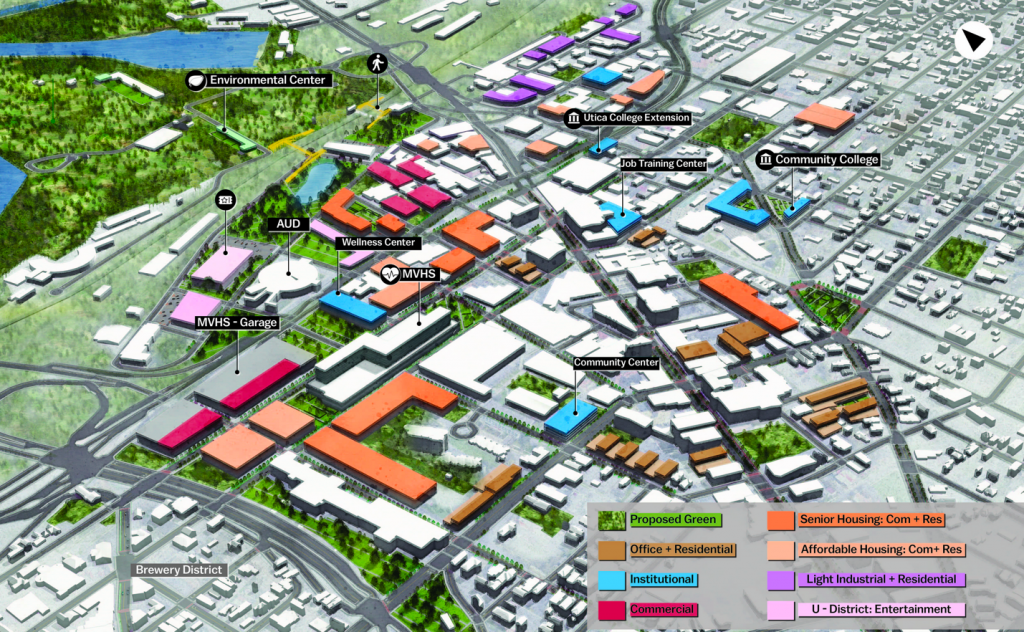 Esri Young Scholars
Every year, the Esri Young Scholars are recognized for exemplary work of current undergraduate and graduate students majoring in geospatial science disciplines at international universities. Winning entries are selected by a university panel formed by Esri's distributor in the recipient's respective country and recognized at the annual Esri User Conference.
Check out the 2021 Esri Young Scholars
Esri Innovation Program's Students of the Year
The Esri Innovation Program (EIP) encourages innovative educators and students to advance geospatial science in research and education. Each year, one student from an EIP institution is nominated to be its Student of the Year recipient based on the criteria of innovative use and application of ArcGIS technology in their projects.
Browse the Students of the Year Story Collection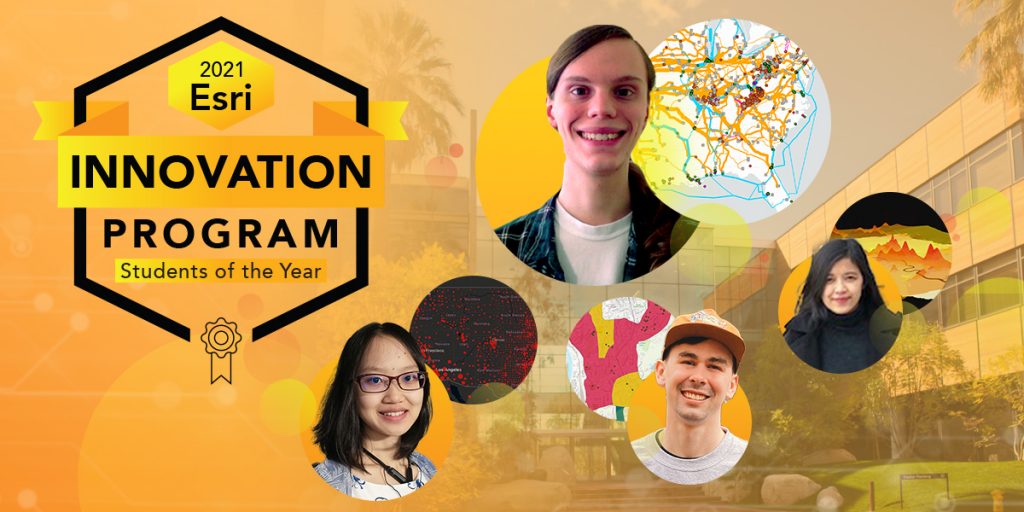 These are just a few of the countless examples of how students are incorporating GIS into their academic studies and future career paths. It's worth mentioning that the Esri Young Professionals Network (YPN) is an incredible resource for students who are just getting started with GIS or even for experienced professionals beginning to use GIS. It's a way to connect with like-minded peers and industry experts so that students can get the training, support, and networking needed to take their career to the next level.