Designed for large enterprise systems
Intelligence enterprises are heterogenous and evolving systems. As a modern IT platform, ArcGIS incorporates best practices for enterprise intelligence including deployment, management, and configuration of enterprise geospatial services.
Product life cycle

ArcGIS software has full product life cycle support.

Support and services

ArcGIS support teams can work in secure environments and provide round-the-clock support for critical systems.

Education and training

Esri has a wide range of training curricula focused around the needs of intelligence professionals.
Open and interoperable
ArcGIS is an open, flexible, and interoperable platform that supports open standards for data, services, and metadata. Use ArcGIS, with its open APIs and specifications, to work with open data and communicate with external organizations. Focused open-source solutions allow you to customize and extend ArcGIS.
Esri also has a partner community that builds ArcGIS integration directly into their products, which can be integrated into enterprise deployments without expensive efforts. 
Security and identity
ArcGIS uses security best practices across our cloud, enterprise, desktop, and mobile platforms. It is currently implemented in secure systems and routinely certified as part of standard security processes. ArcGIS also has a standard model for identity. Organizations can integrate their standard identity services with ArcGIS and use user roles to provide access to information and restrict access when required.
Agile IT—Enterprise development & operations
ArcGIS supports agile IT strategy and modern software development practices. Create custom applications or embed GIS capabilities into existing systems with support for eight programming languages. The Esri developer community is vibrant, with small companies, large solution providers, and startups all building solutions that leverage ArcGIS enterprise capabilities. This community can rapidly develop solutions for the intelligence community, which will work with the existing enterprise investments.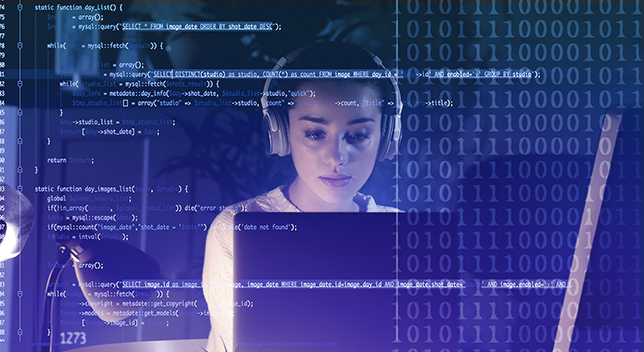 Cloud ready
ArcGIS is a cloud-ready system. Intelligence organizations leverage secure and private clouds to modernize and consolidate IT infrastructure. ArcGIS works in all standard cloud environments, and its architecture makes it easy to stand up cloud services and scale based on capabilities and user demand. 
Support in disconnected environments
ArcGIS supports multiple deployment patterns from large-scale enterprise, desktop, and even mobile and field deployments. Information can be provisioned and replicated between these environments to support disconnect, intermittent, and limited bandwidth (DIL) environments. ArcGIS deployed in a DIL environment can be scripted and automated to reduce the IT burden on staff while still providing access to crucial maps and analytic tools for intelligence analysis and planning support.