Esri World Elevation Layers  are enhanced with more detailed void-free 1 arc second (~ 30 meters) SRTM data for Asia and Australia. The Australian DEM (DEM-S), which is a cleaned and smoothed version of SRTM 1 arc sec, is courtesy of Geoscience Australia, while the Asia data is acquired from NASA. With this update, there is now 3 times more detail in these areas.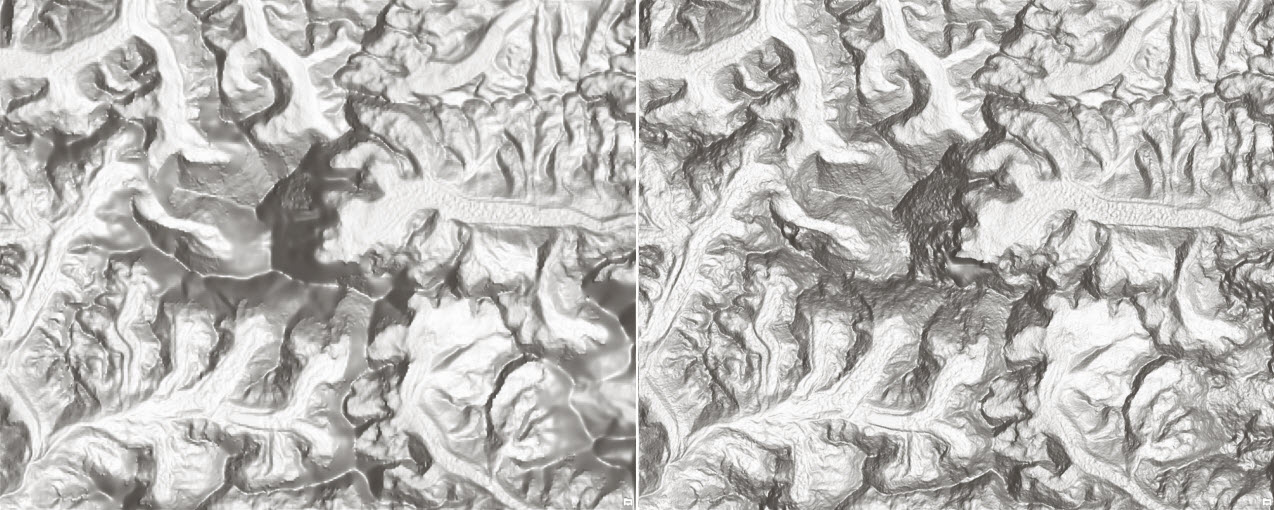 Mount Everest – the highest peak in Himalayas and World at 8,848 m (29,029 ft) above sea level (SRTM 90 m vs SRTM 30 m)

Eravikulam National Park, Western Ghats, Kerala, India. Western Ghats mountain range is UNESCO World Heritage Site and is one of the eight "hottest hotspots" of biological diversity in the world (SRTM 90 m vs SRTM 30 m)

Mount Fuji, Japan – an active stratovolcano and the highest mountain in Japan at an elevation of 3,776.24 m (12,389 ft) above sea level (SRTM 90 m vs SRTM 30 m)

Mount Bogong, Australia – is part of the Victorian Alps of the Great Dividing Range and the highest mountain in Victoria, Australia, at 1,986 meters (6,516 ft) above sea level (SRTM 90 m vs SRTM 30 m)
Our dynamic world elevation image services (Terrain and TopoBathy) are not just for visualization (such as multi-directional hillshade, tinted hillshade) but provide access to raw elevation values and derivatives (such as slope, aspect) for analysis. Access to these global layers is free and does not consume any credits; all you need is an ArcGIS Organizational account. It's that easy!
With this update and previously released Africa , South America & Western Europe, SRTM 1 arc second is now available for the most part of the world from N 60 to S 60 as depicted below: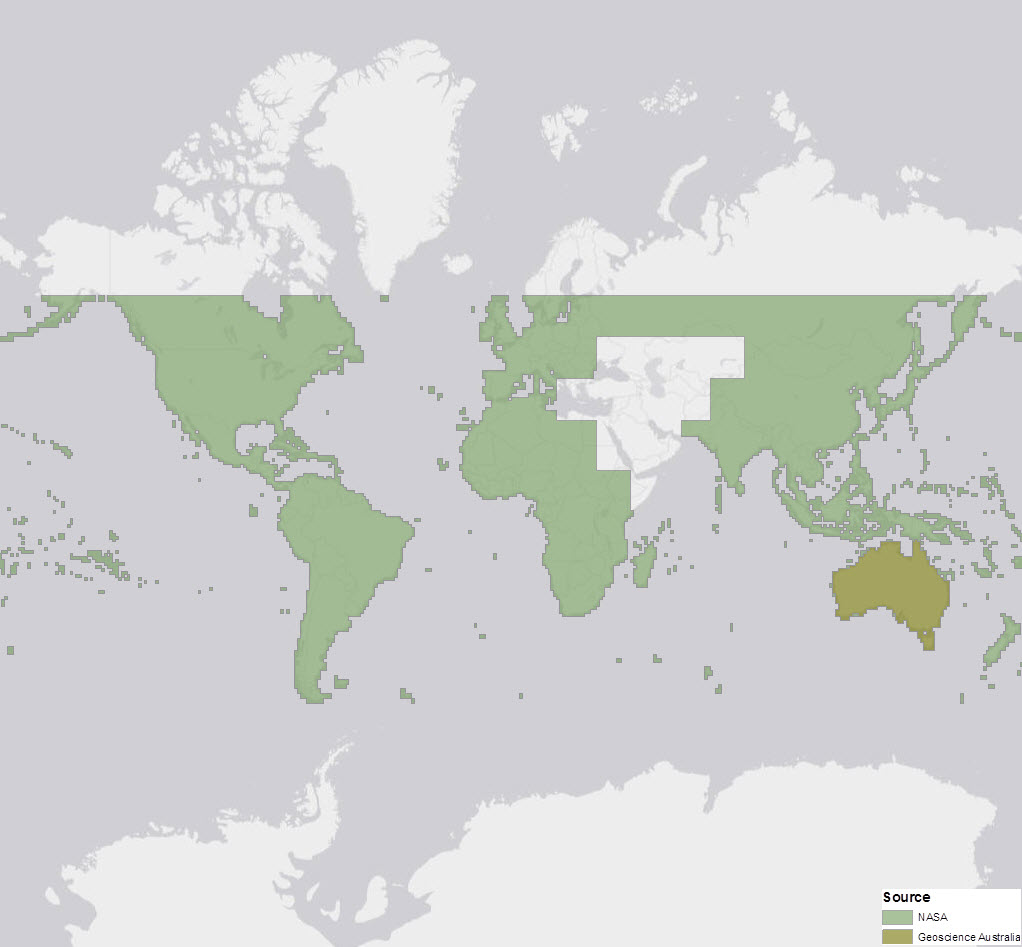 SRTM 1 arc second (~30 meter) covers land areas between 60 degrees north and 56 degrees south
Elevation Analysis Services are also updated to consume SRTM 1 arc second for Profile, Viewshed and Summarize Elevation tasks. SRTM updates are also rolled out in Terrain 3D service powering Web Scene viewer and ArcGIS Pro Scene.
For more information about the coverage of the World Elevation services please check out our Elevation coverage map.
by Rajinder Nagi, Lead Community Elevation