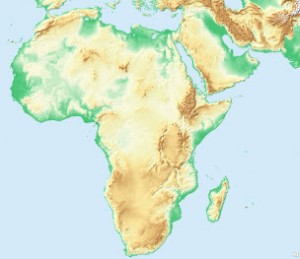 On September 23, 2014, the White House announced that the highest possible resolution elevation data generated from NASA's Shuttle Radar Topography Mission (SRTM) in 2000 will be released globally over the next year. The announcement was made at the United Nations Heads of State Climate Summit in New York.
Previously, SRTM data for regions outside the United States were sampled at 3 arc-seconds (approx. 90 meters) for public release. The new data being released at 1 arc-second (approx. 30 meters) pixel size, now reveals the full resolution of the original measurements. With the announcement, data for most of Africa and its surrounding areas was released jointly by National Aeronautics and Space Administration (NASA), the National Geospatial-Intelligence Agency (NGA), and the U.S. Geological Survey (USGS).
Immediately following the President's speech, Esri announced that it will enhance its existing World Elevation Map to include this more detailed 1 arc-second (~ 30 meters) SRTM data, making the data available to its customers and others around the world.  "This will add to the rich data offerings already available to Esri customers through ArcGIS Online, and will help our users build more resilient communities and address pressing environmental and societal issues." said Jack Dangermond, Esri founder and president.
Esri's comprehensive World Elevation layers provide online access to a global collection of multi-resolution and multisource elevation data from best publically available sources and includes derivative layers for visualization (such as multi-directional hillshade, tinted hillshade) and analysis (such as slope, aspect).
We are excited to release SRTM 1 arc-second (~30 meters) of Africa continent as part of Esri's World Elevation Services.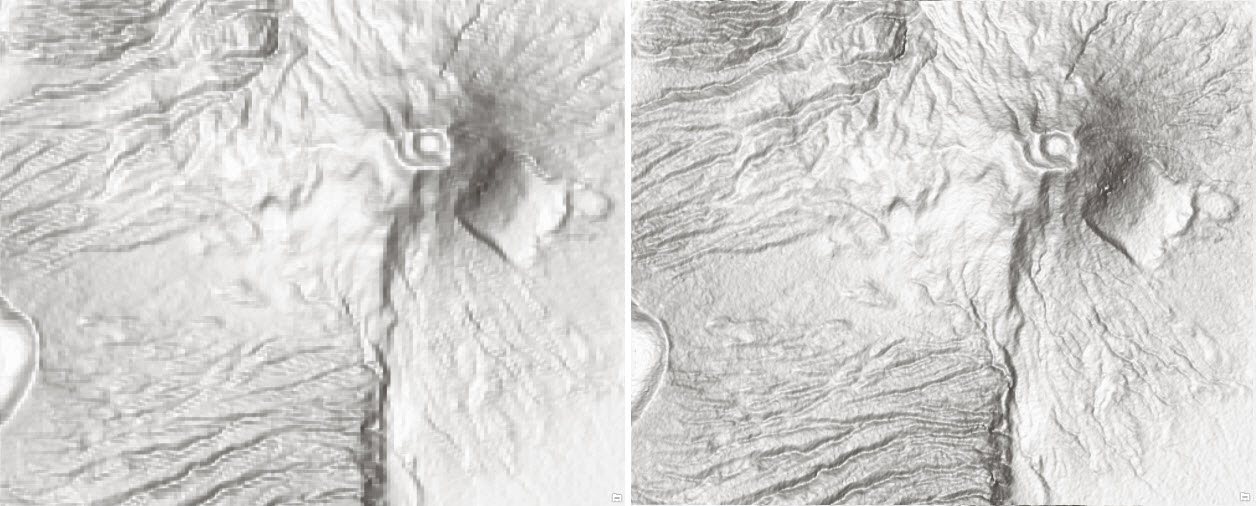 Figure 1: A portion near Craters Highland, Tanzania depicted with newly released SRTM 30 m (right) showing improvements over SRTM 90 m (left)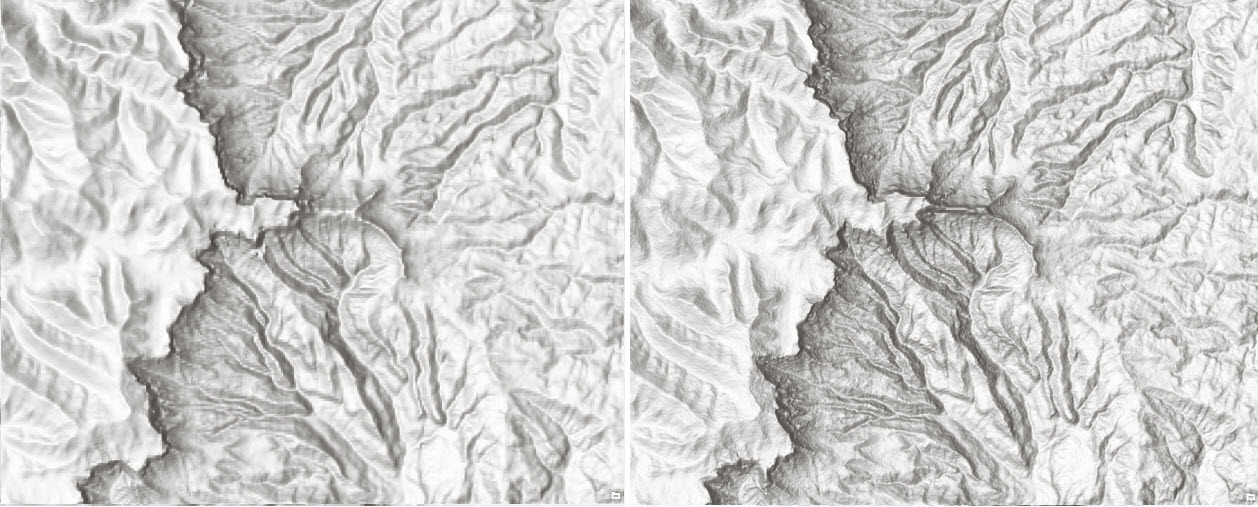 Figure 2: A portion of Ukahlamba, Drakensberg (a World Heritage Site), Southern Africa depicted with newly released SRTM 30 m (right) showing improvements over SRTM 90 m (left)
This dataset greatly enhances the world elevation layers and its derivatives. We will continue to improve these layers with best authoritative data available from public sources and community contributors. For more information on becoming a Community Maps for Elevation contributor, click here.
by Rajinder Nagi, Lead Community Elevation