Chicago Black Hawks – Hockey. FC Barcelona and the US National Women's Team – Soccer. Kansas City Royals – Baseball. The All Blacks – Rugby.

(Note: All team logos in the graphic above are trademarked and owned by their respective organizations.)
What do these sport teams have in common? In 2015, they all achieved success through teamwork. Teamwork is a fundamental component of success for many organizations and businesses. Esri is no different.
This Web AppBuilder for ArcGIS update includes contributions from several other Esri development teams (Data Reviewer, Imagery, and Solutions) reinforcing and promoting the idea of teamwork. They have helped contribute their expertise for some exciting new widgets in this release.
4 new widgets
Feature Report widget – This widget leverages the data validation capabilities of the ArcGIS Data Reviewer for Server extension to "redline" features that are missing, miscoded, or incorrectly positioned. It enables you to collect and manage data quality feedback from users.
Reviewer Dashboard widget – This widget works with the reporting capabilities of the ArcGIS Data Reviewer for Server extension. It displays data quality result statistics as infographics and 'pie and bar charts' to summarize data quality issues identified in your GIS data.
Learn more about both these widgets in this blog post: Data Reviewer Widgets for Web AppBuilder for ArcGIS. Both widgets are already available as Dev samples on GitHub for Web AppBuilder for ArcGIS Developer Edition v1.2, but will be part of Web AppBuilder embedded in ArcGIS Online soon!
Image Measurement widget – Allows you to perform measurements on image services with mensuration capability. Mensuration is a method of applying geometric rules to find the lengths of lines, areas of surfaces, or volumes using information obtained from lines and angles.
Batch Attribute Editor widget – Enables you to select multiple features and update common attributes at once.

Other enhancements
Some additional enhancements to Web AppBuilder for ArcGIS include:
Apps created with Web AppBuilder can be modified with URL parameters. This release adds support for 6 new URL parameters that enable you to find a location or a feature, authenticate users, query features, add a point on the map, switch locale, and specify WKID to zoom or pan the map.
The ability to save app state, including map extent and layer visibility, is now automatically saved when you close your web browser.
The Print widget supports custom text elements as layout metadata.
The Search widget has options to add placeholder text for all search sources and can search the current map extent.
The Attribute Table widget updates layers accordingly when they are changed in the map.
The Edit widget now carries over the editable attributes configured in the map.
One last news item: the core Web AppBuilder Dev team have been very busy working on enabling some exciting new functionality. The picture below is a hint at what we are working on: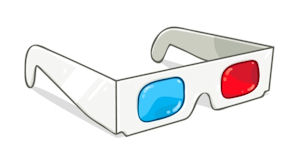 Any guesses?
Sincerely,
The Web AppBuilder for ArcGIS Dev team