At Esri, we are always looking for ways to give our customers more. ArcGIS Online already offers clients a powerful cloud-based end-to-end GIS and mapping platform. Our new mobile app will bring some of these elements together in a user-friendly way on your own mobile devices at your convenience. As a result, managing your ArcGIS content or keeping up with what's happening in your organization has never been simpler.
View, add, reply and delete comments
View, add or remove your favorites
Search for content within or outside of your organization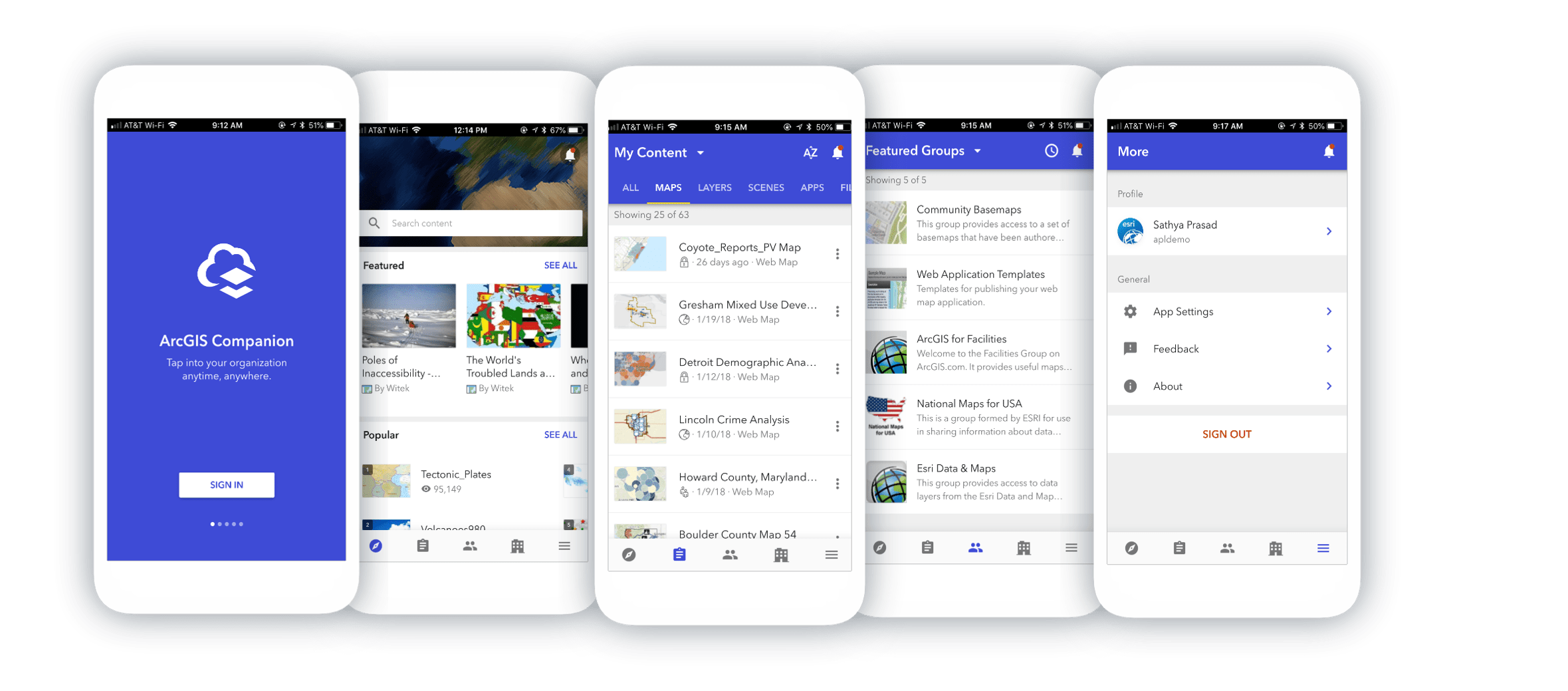 To get started, download the app to your phone or tablet and sign in with your ArcGIS Organizational account.
In our beta testing to a universe of 700 volunteers, the feedback on the experience and the features were strongly positive. As the app is opened up to wider users, we'll learn more. We believe this app provides a step forward for our users, a better experience for your mobile devices. We also know that this is just the beginning, that the relationship between apps and mobile websites is still evolving, that we need to provide better experiences and seamless transitions that make your experience with the ArcGIS platform a delightful one.
We encourage you to try out the new app and to share your feedback and experiences with us via Esri Support or GeoNet community. We'd like to hear from all sides on what would make the app even more useful for you and your organization.
Commenting is not enabled for this article.