ArcGIS Earth is an interactive 3D experience to plan, visualize, and evaluate events on the globe. It's a free and easy-to-use tool that provides situational awareness on desktop and mobile devices for improved decision-making. For many years, Keyhole Markup Language (KML) has been the go-to file type for displaying and working with information in simple geographic context. This is especially true in government agencies where legacy systems still generate these XML-based formats. In the past, ArcGIS Earth users had some limited capability working with KML. However, this new release gives users the power and flexibility to manipulate KML in its entirety, work disconnected with multiple types of content in a single file, add military symbology, and more.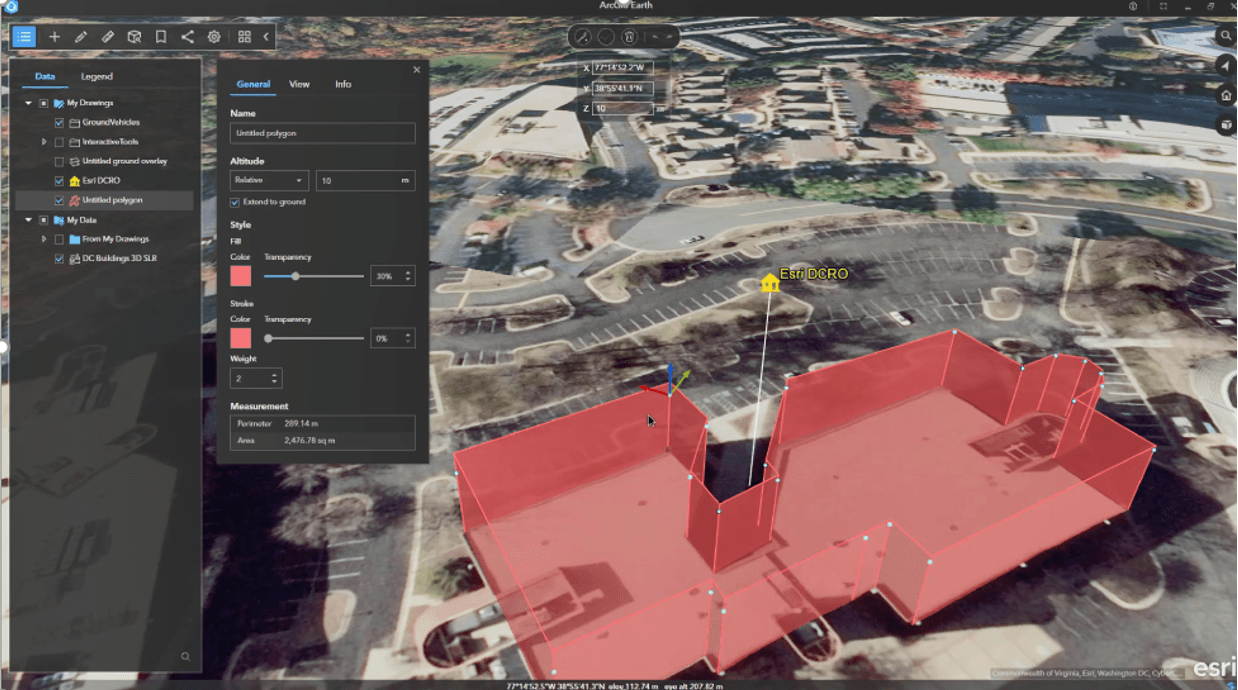 File-based workflows and legacy data support: Users will find a significant increase in support for the legacy KML file type, including editing its feature geometry, network links, graphic styles, file structure, and error handling, as well as saving as a new KMZ file.
Some of editings capability includes:
Geometry editing, including editing vertices, altitude, and extrusion
Editing the layer properties such as pop-up info, look at view, size, color, and transparency
Document editing including the ability to reorder the file structure; add new graphics; remove contents; and cut, copy, and paste
When finished editing, make a copy of edited files to share
In addition, users can add, edit, and save the following KML features directly in ArcGIS Earth:
Screen overlays
Ground overlays
Network links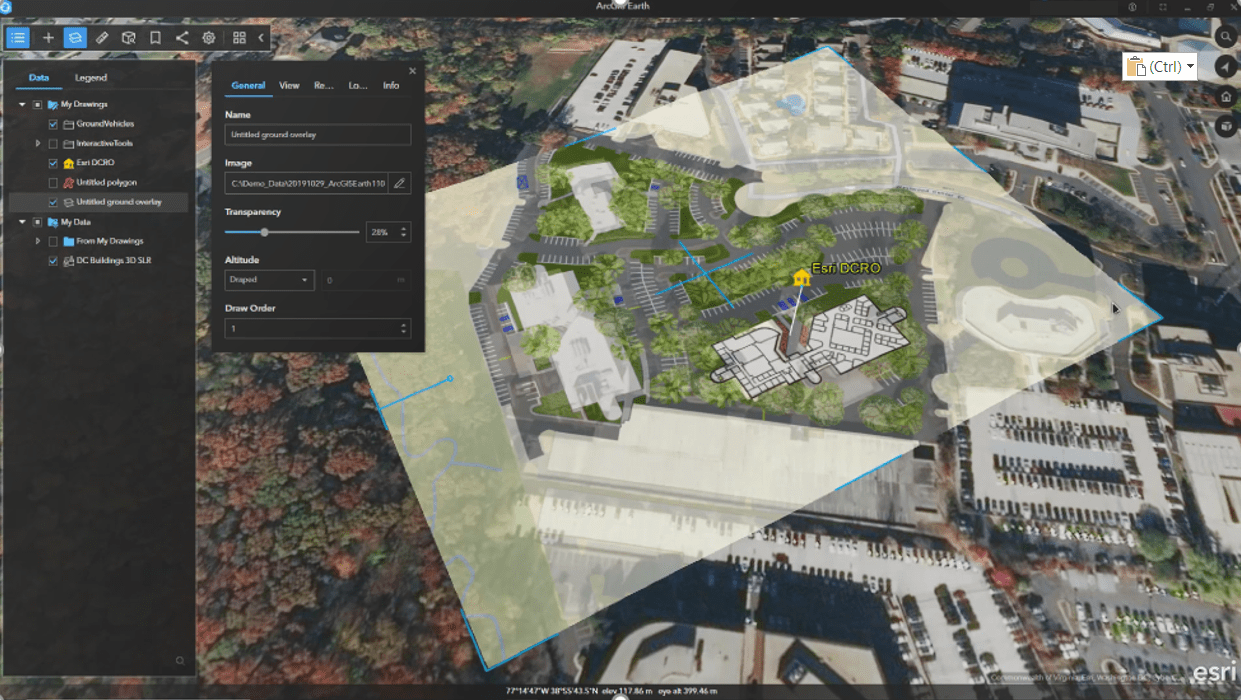 Error message handling is also improving and includes the ability to:
Indicate exact error message for KML schema
Locate the error line for XML language errors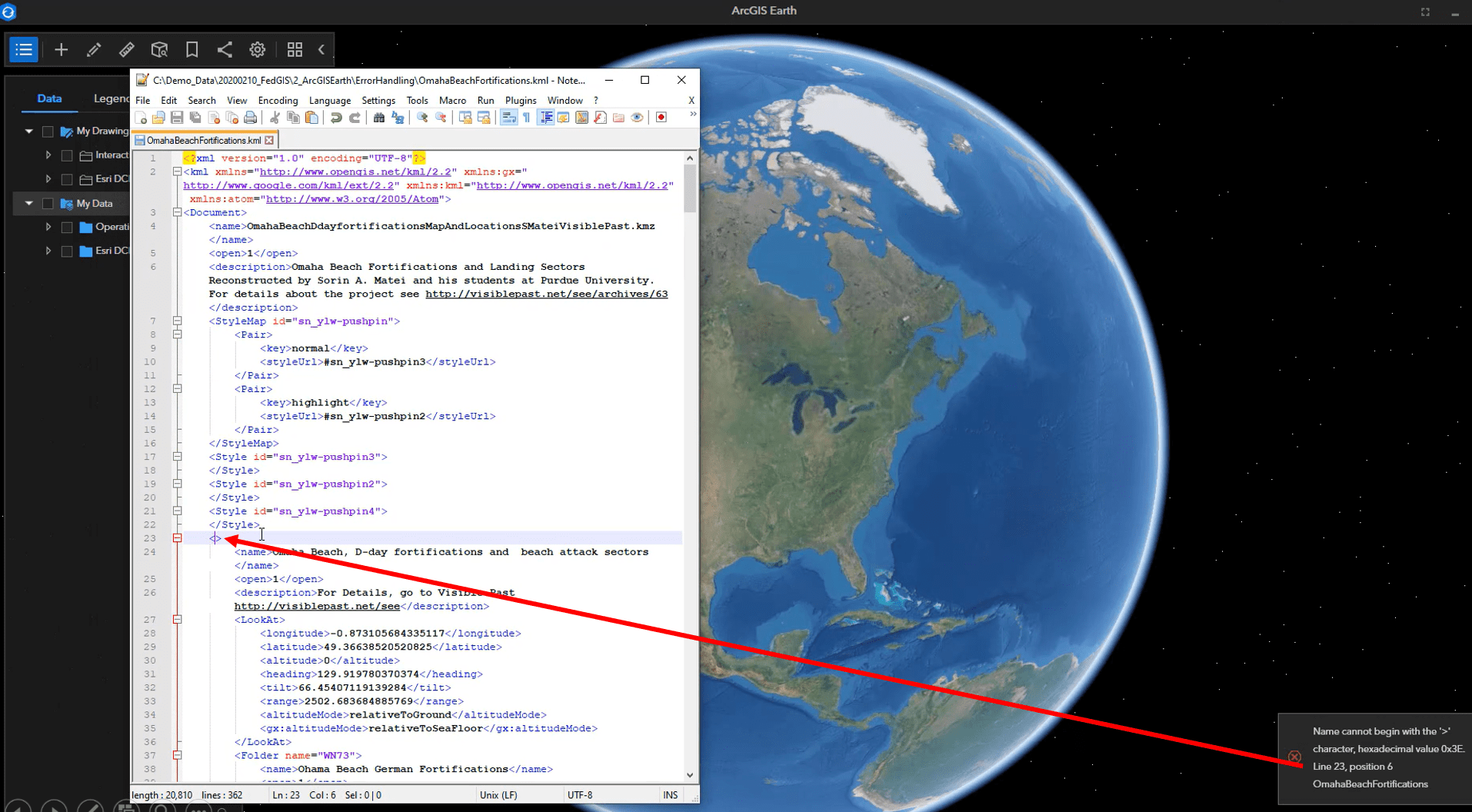 ArcGIS Earth is more than just a replacement story; it focuses on addressing many of the key concerns that our users have.  ArcGIS Earth is a free, lightweight and an easy-to-use interface that complements the capabilities found in ArcGIS. ArcGIS Earth is an immersive 3D globe experience that:
Makes it easy to consume, discover, edit and share KML data
Is secure and easily deployable across large enterprises, including behind firewalls
Leverages The Esri Geospatial Cloud and growing assets of data and capabilities that already exist in enterprises today
Over the last few years, ArcGIS Earth has been steadily adding capabilities to bridge the gap between file-based workflows such as KML and the web GIS pattern. This allows users to continue legacy workflows while adopting new ones for the future. Your feedback continues to improve ArcGIS Earth, adding new capabilities for you to continue operations. Download ArcGIS Earth and try it today!
Commenting is not enabled for this article.