ArcGIS Earth is an interactive 3D experience to plan, visualize, and evaluate events on the globe and is used by organizations around the world.  As each customer organization, may have its own configuration, infrastructure, and deployment pattern, the versatility of ArcGIS Earth with the ArcGIS Platform enables customers to configure and adapt Earth to their needs. ArcGIS Earth can be used by itself, used with ArcGIS Online, or deployed on premises with ArcGIS Enterprise. We are hearing from more customers who want to use a hybrid architecture in which ArcGIS Earth users access ArcGIS Online resources and content while keeping on premises data secured, private, and shareable within the organization only. The ArcGIS Earth 1.5 release continues to improve enterprise authentication capabilities including IWA, PKI, SAML and Kerberos Security to make data both secure and accessible across your enterprise.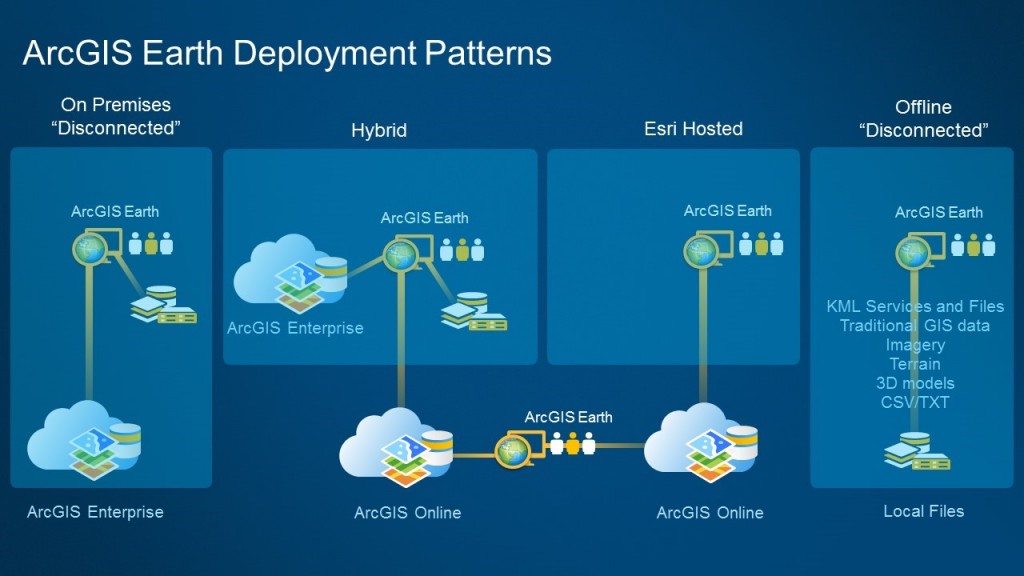 ArcGIS Earth is being operated by some users with many legacy data files in a disconnected environment. For our customers behind the firewall, ArcGIS Earth 1.5 provides a flexible mechanism for viewing icons in legacy KML files. Administrators in secure environments now have the option of setting a parameter at install that can redirect Earth to locate icons in a local or network folder. The ArcGIS Earth 1.5 release also introduces its own icon set for scenarios in which a redirect folder is not available. The alternative icons are designed to work with the ArcGIS Earth interface design pattern while still being recognizable for users accustomed to older icon styles.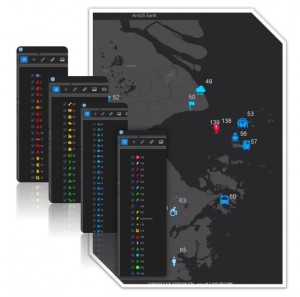 At ArcGIS Earth 1.4 users can edit drawing feature, assign extended color, size, and labeling choices. The release also contained an expanded icon set and the ability to create and add custom icons. Users can include text, images, and HTML links, then open these in ArcGIS Earth's popup window or in a web browser. The TOC was also upgraded and draw features could be grouped in customer folders and saved out as KMZ files.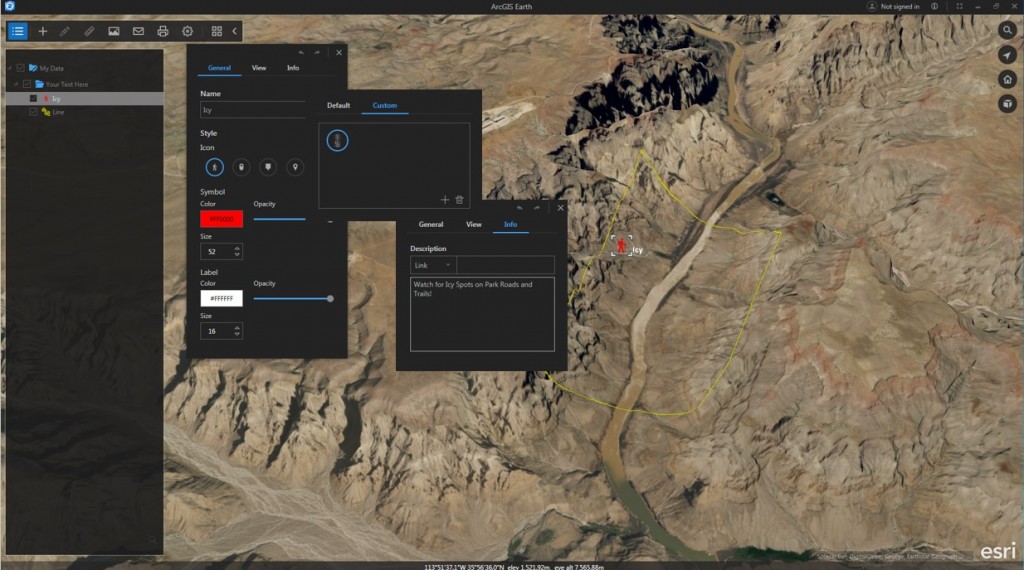 ArcGIS Earth enables users to measure the area and perimeter of a polygon, the length of a line, and to find the coordinates of a point. With 1.5, measurements can also be saved as drawing features in the TOC. These features can also be exported as KMZ, providing additional information for communication and analysis. Analytics in ArcGIS Earth beyond measurement is being considered for future releases.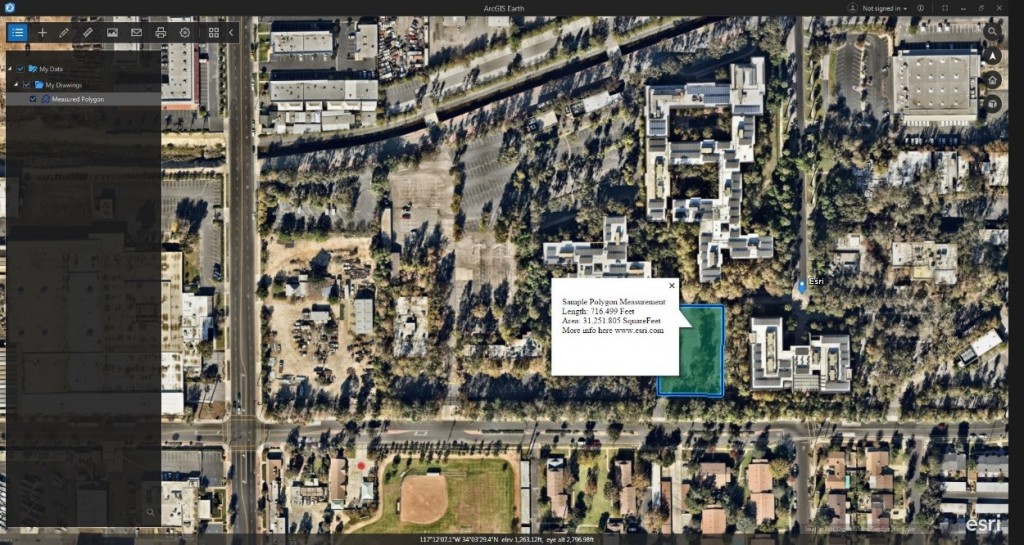 ArcGIS Earth enables customers to use on premises ArcGIS Enterprise features such as custom locators that can be used for batch address geocoding. ArcGIS Earth 1.5 users can also sign in to multiple ArcGIS organizations. Other minor enhancements and adjustments to 1.5 include improved popup behavior, improvements to TOC context menu items, and better error handling in offline mode.
ArcGIS Earth has been designed to be deployed in multiple scenarios – from a solider in the field accessing vital mission data, to a utility worker looking at critical infrastructure, to a 5th grader navigating, investigating, and sharing data for a science project.
If you haven't tried it yet, ArcGIS Earth is a free desktop application that helps you explore any part of the world and investigate and create 3D and 2D map data. Try 1.5 today!
Commenting is not enabled for this article.