ArcGIS Earth is an interactive 3D experience to plan, visualize, and evaluate events on the globe. It's a free and easy-to-use tool that provides situational awareness on desktop and mobile devices for improved decision-making.
The ArcGIS Earth team has closed out 2022 strong with the release of new ArcGIS Earth versions for both mobile and desktop. These updates are packed with exciting and highly anticipated features and enhancements. 
ArcGIS Earth Desktop 1.17  
The Winter release of ArcGIS Earth is here! This latest release comes with several new features, enhancements, and bug fixes, including support for mobile geodatabases, directions and routing, creating and sharing map layouts, and saving feature layers as KMZ. Highlights are described below: 
Mobile geodatabase
ArcGIS Earth now has support for mobile geodatabase.  Stored in a SQLite database, a mobile geodatabase contains a collection of GIS data in a single file. A mobile geodatabase can house both spatial and nonspatial data, including tables, feature classes, relationship classes, and feature datasets. Support for mobile geodatabases is the foundation for interoperability with ArcGIS Runtime. By adding mobile geodatabase support to ArcGIS Earth, users can integrate into a broader range of workflows.  
Directions and routing
Navigation elements are now supported within ArcGIS Earth, giving users the ability to view detailed turn-by-turn directions with the accompanied route within their scene. The directions window allows users to choose between driving and walking travel modes, as well as add or switch stops. Once a route is created it can be exported as a .kmz file to share with others.  
The days of relying on an external application or an active connection to perform navigation workflows are over. The direction and routing feature greatly reduces friction to the user experience, while also providing critical functionality to the disconnected user.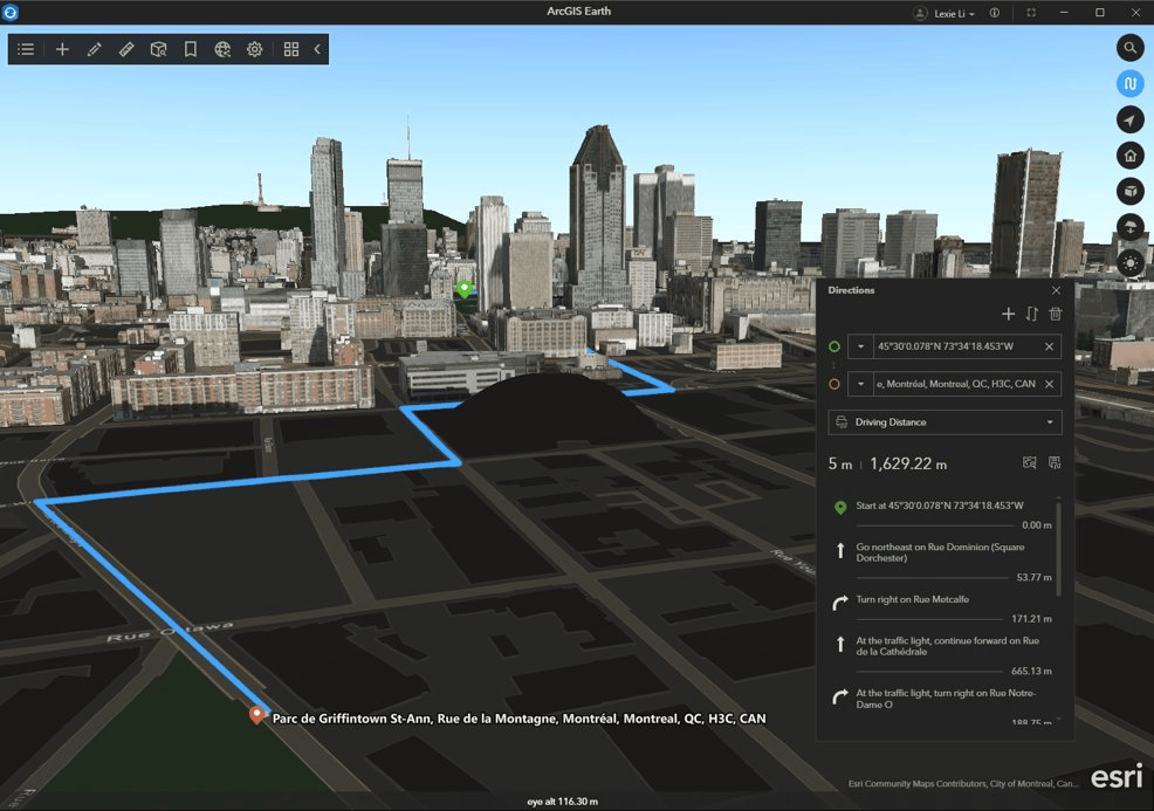 Map layout export
A layout is a collection of map elements organized on a virtual page designed for printing or sharing. ArcGIS Earth users can now create a layout from their current scene, along with supporting elements such as a north arrow, scale bar, legend, descriptive text, dynamic text, and an image. The ArcGIS Earth user experience is enhanced with the addition of a dedicated window for designing a custom scene layout. Within this window, users can interactively adjust the scene and customize the size, style, and position of map elements. In addition, ArcGIS Earth layouts also support general page settings, including page size, orientation, and margins.   
The new map layout functionality allows users to incorporate geospatial and non-geospatial information, including analytical outputs, all generated within ArcGIS Earth, into finished products. User created layouts can be exported as an image file (JPEG, PNG, TIFF) or printed as a PDF or hard copy.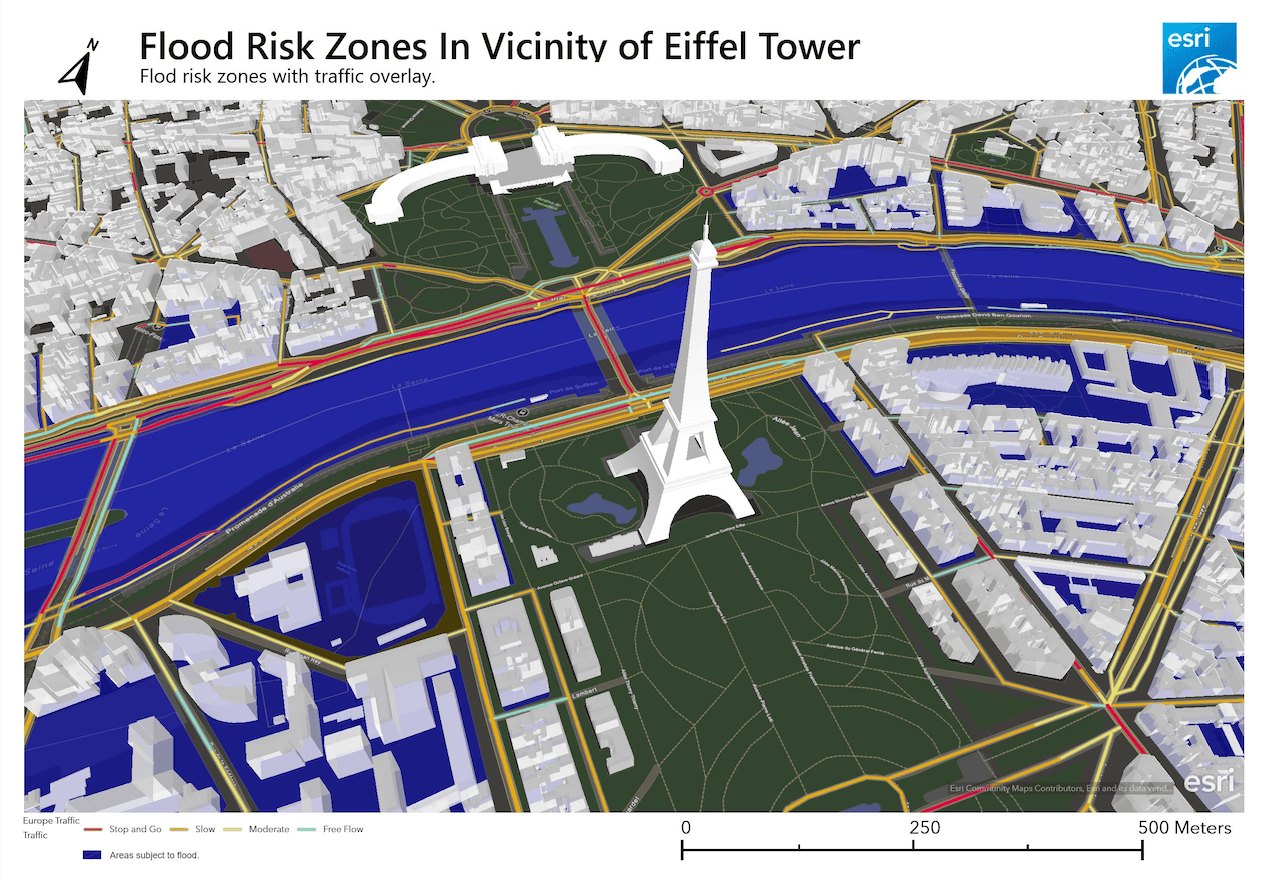 Save feature layers as .kmz
Exporting feature layers as a .kmz through the attribute table was a new feature supported by ArcGIS Earth in the previous version. Building upon that release, saving feature layers as a .kmz can be done a whole new way. Users with the correct privileges can now right-click on a feature layer and export to .kmz directly from the table of contents. 
Feature service automatic refresh
ArcGIS Earth now supports the ability to turn on/off automatic refresh of feature layers. In addition, users can change the refresh rate of feature layers by accessing layer properties.  
Enhancements 
Animation improvement to interactive analysis
Animations in ArcGIS Earth received a considerable update to improve the user experience. Brand new animation settings have been added to the user interface for line of sight and viewshed analysis, including the ability to add your own 3D models to a scene. The following 3D model formats are supported: 
3ds Max 3DS (.3ds)

 

COLLADA (.dae)

 

Autodesk (.fbx)

 

Wavefront Object (.obj)

 
In addition to custom models, users can now identify an animation route by either selecting an existing line feature or directly capturing a route on the globe. When absolute mode for the route is enabled, 3D model animations will follow the prescribed route and automatically adjust altitude based on route elevation attribution. The movement of 3D models while turning is now smoother, further improving the user experience.  
Ground overlay
Several enhancements have been made to the workflow for adding and editing a ground overlay. Users can choose between Convert to Bounding Box or Convert to Quadrilateral. When working within quadrilateral editing mode, number labels will appear on the map to correspond with coordinate input boxes within the UI. 
Copy KML code
The ability to copy KML code to the clipboard has been added. Right-click on any KML data and select Copy.  
ArcGIS Earth Mobile 1.7 (Fall) 
ArcGIS Earth Mobile also received an update. The latest release added some exciting new features. See below for some highlights:  
Support for web maps
Web maps can now be added to 3D scenes. Users can now visualize all the layers and aesthetic elements of a web map in their 3D scene within ArcGIS Earth mobile. This quality-of-life improvement saves users from the tedious task of recreating desired visualizations that exist in 2D in 3D.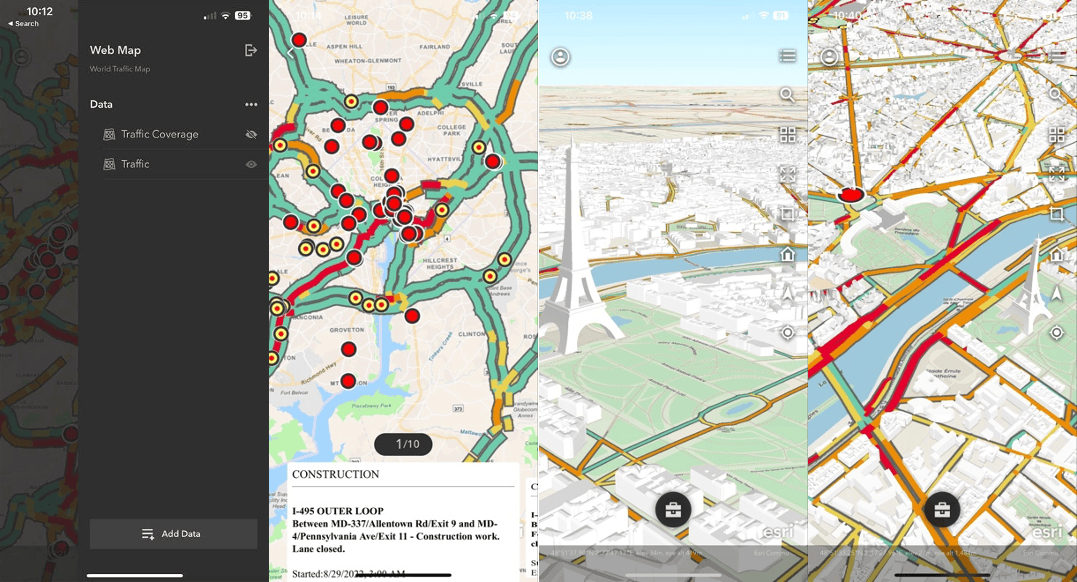 Support for UTM and MGRS coordinate systems
One of the most popular feature requests is finally here! ArcGIS Mobile now supports UTM and MGRS coordinate systems.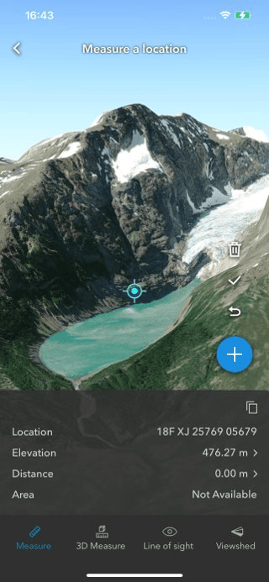 Support for in app recording of AR content
ArcGIS Earth mobile now supports in app recording of AR animations. Users can capture and share AR content using the new record feature. Videos are captured and stored on a user's mobile device.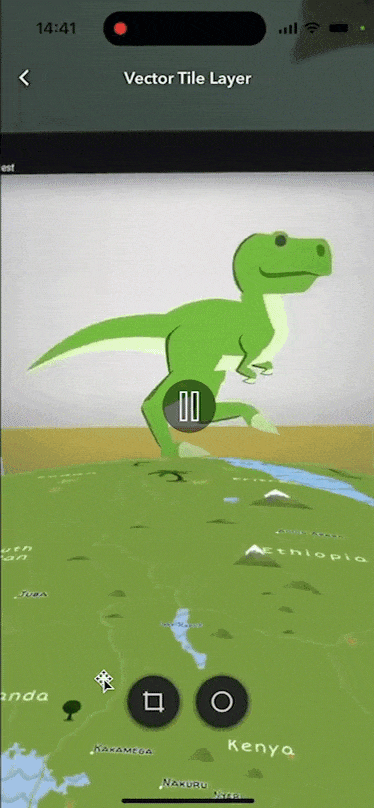 Closing 
2023 is going to be a great year for ArcGIS Earth! Exciting new developments are in the works. Stay tuned… 
The ArcGIS Earth team at Esri is always seeking user feedback and use cases in order to develop functionality aligned to our customer workflows. Please join the Esri Community by visiting the ArcGIS Earth Esri Community Page to submit your ideas, feedback, and questions!