Are you tired of manually producing traditional paper charts? Esri's got you covered! We're excited to announce our upcoming webinar on automating paper chart production using ArcGIS Maritime's intuitive web-based Custom Chart Builder. Join us on May 23, at 7:30 a.m. (Pacific Time) to learn how you can use the Custom Chart Builder to streamline your paper chart production process. Our experts will guide you through how to increase production efficiency by automating the traditionally labor-intensive task of paper chart production. 
Why is this Webinar Valuable to your Organization?  
Even as we transition further into the age of electronic navigation, paper charts remain crucial to mariners, hydrographic offices, transportation, ports, energy, ocean science, defense, and many more, as they convey important information that facilitates the safety of navigation while providing a logical backup to an electronic navigation system. Creating paper charts can be a labor-intensive and time-consuming process and paper products quickly become out of date with the electronic navigational charts. To remedy this, Esri provides a solution that automates the generation of paper chart directly from the latest electronic data, thereby reducing effort, cost, and paper chart latency.
What You'll Learn 
During the webinar, our very own maritime experts will demonstrate the value of the Custom Chart Builder tool in ArcGIS Maritime. Attendees will get a firsthand look at how this tool can transform through automation the process of producing paper navigational charts directly from electronic data. Whether you are a hydrographic surveyor, a cartographer, or navigator, this webinar is a must-attend for anyone looking to improve their paper chart production workflows. Don't miss out on this opportunity to learn about the latest advancements in hard copy chart production automation with ArcGIS. 
Meet the Speaker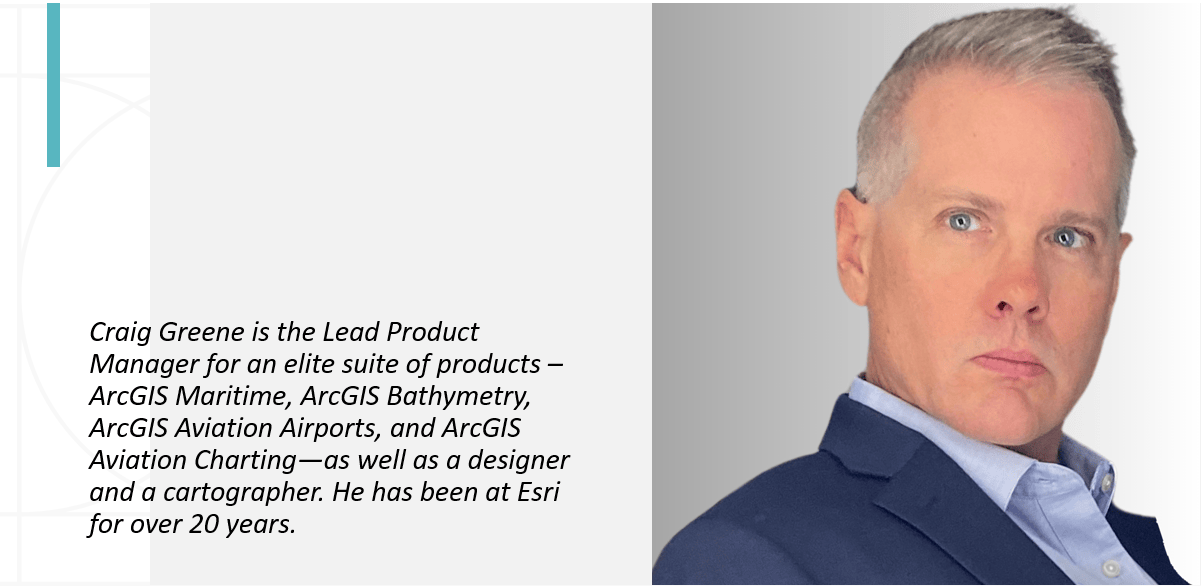 Register today to secure your spot and join us for this exciting and informative webinar! 
Additional Resources 
Check out our product page and Esri Community for the latest ArcGIS Maritime resources. 
Access our demo site to explore featured maps and apps. 
Esri's ArcGIS Maritime product team members