ArcGIS Hub is no longer supported in Internet Explorer 11 and Edge Legacy browsers.
Esri announced in August 2020 that ArcGIS Online, ArcGIS Enterprise, and ArcGIS API for Javascript will not provide support for issues pertaining to Internet Explorer 11 and Edge Legacy past February 15th, 2021. ArcGIS Hub is following in step by dropping its support for IE 11 and Edge Legacy on this date, as well.
If you see this message when signing in to ArcGIS Hub, use one of the following supported browsers instead: Google Chome, Apple Safari, Mozilla Firefox, or Microsoft Edge.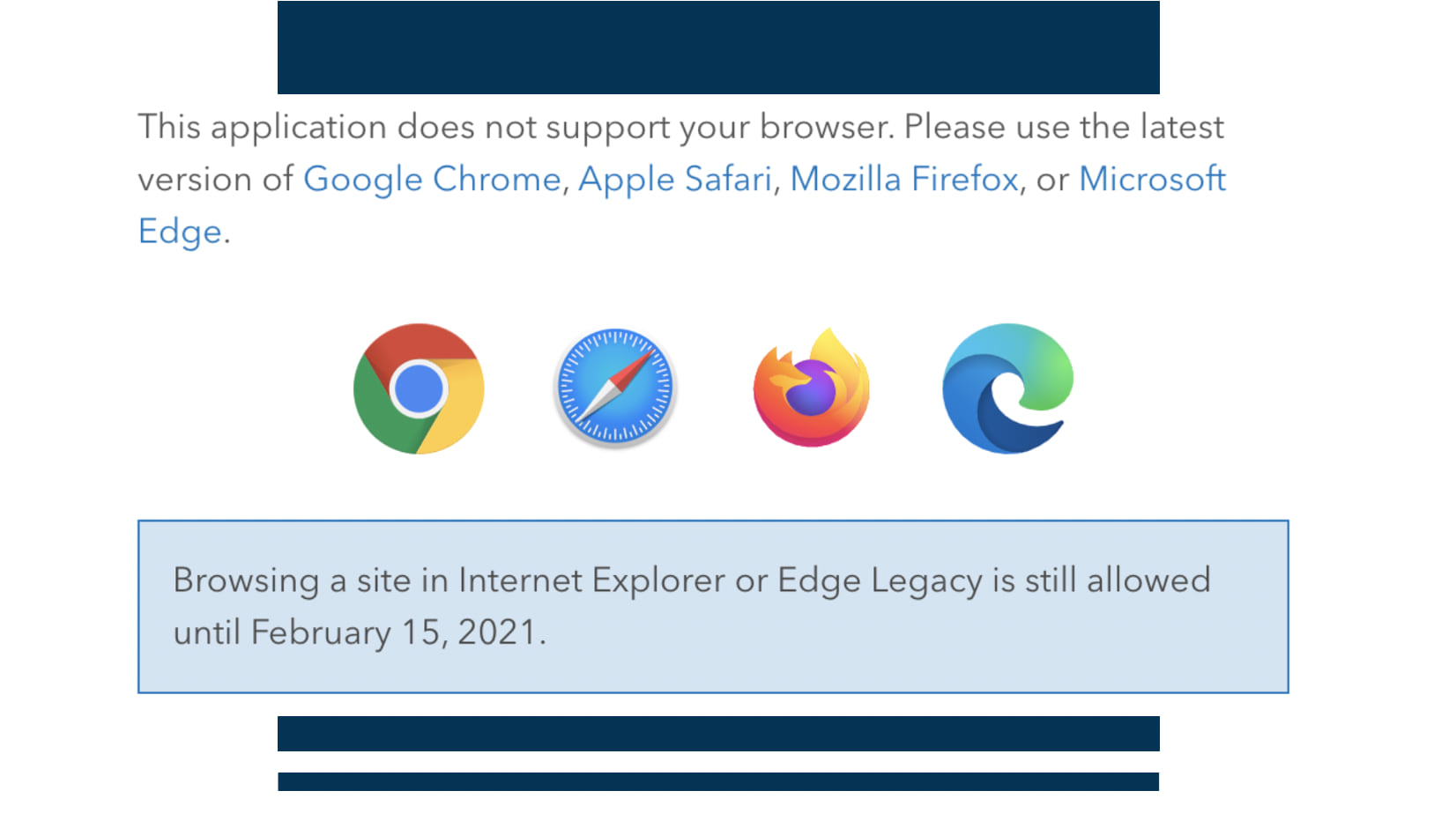 When you use one of these supported browsers, you're guaranteed better performance across all ArcGIS Online applications, not just ArcGIS Hub. For more information, see Esri's official announcement regarding IE 11 and Edge Legacy deprecation.