ArcGIS Indoors brings exciting new features and enhancements to Indoors tools in ArcGIS Pro 3.0, and to Indoors Viewer, Indoors Mobile and Space Planner with the release of ArcGIS Enterprise 11.0. In this blog, we are highlighting highly requested enhancements that would meet your needs for managing your hybrid workplace and maintaining your indoor data.
What's new?
Reservation Manager – Book and manage hotel bookings for others
You can now assign one or more reservation managers to Office Hotel areas in Space Planner who can make bookings for others and even check-in, check-out and cancel on behalf of others. A new 'Book for someone else' option appears Hotel booking panel in Indoor Viewer and Mobile. Also, two new buttons named 'For you' and 'For others' appear in the Booked tab in the Hotel booking panel to manage bookings.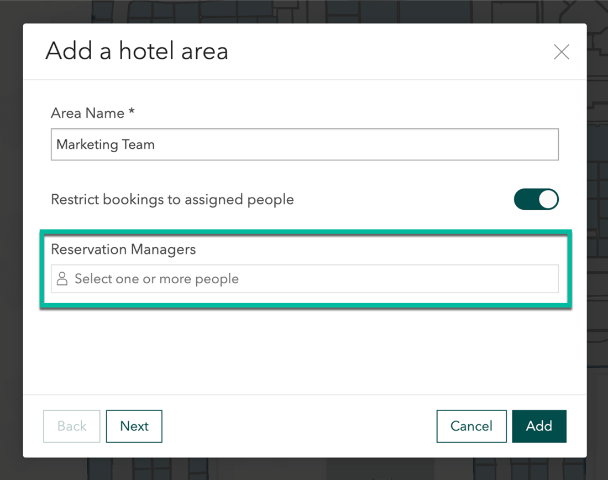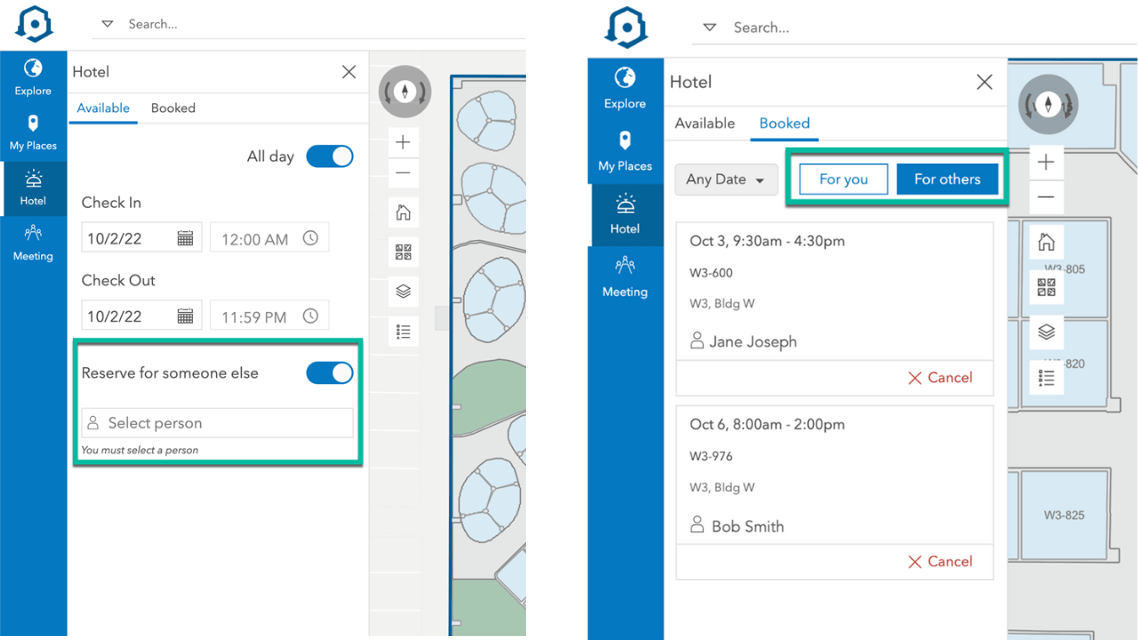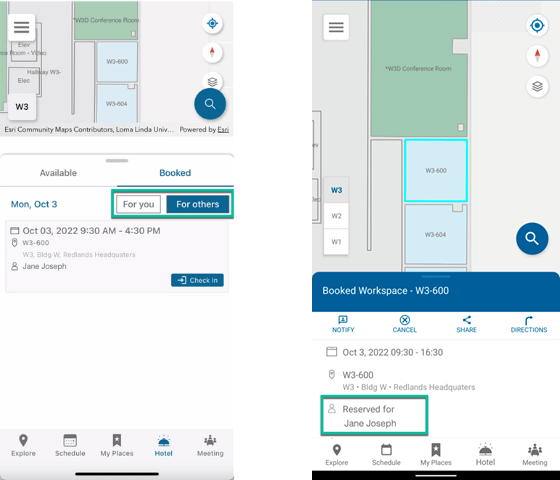 Scheduling limits for Office Hotels
You can now set three types of limits for office hotel bookings to better manage availability across your organization. These are: 
Maximum number of bookings per person

 

Maximum duration in days per booking

 

Maximum days in advance bookings can be made

 
This configuration is optional and if set, they are honored in both Indoor Viewer and Indoors Mobile apps when making bookings.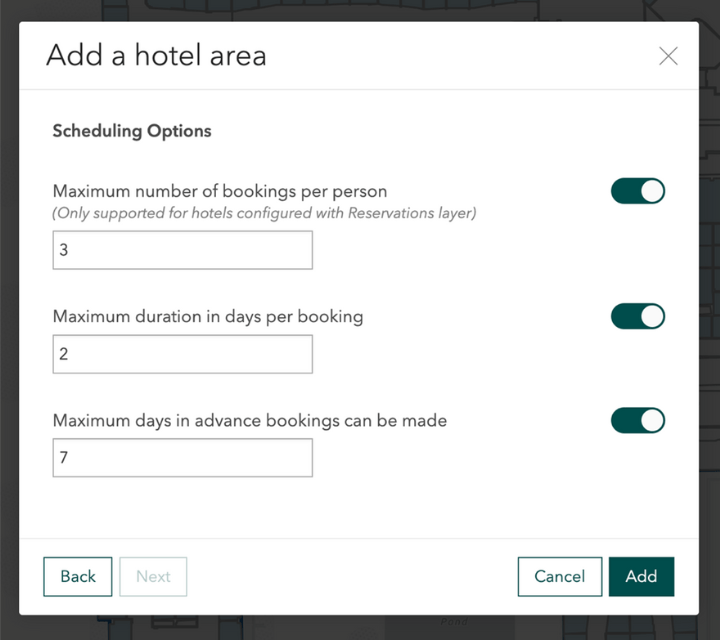 Move occupants within an office
You can now move the location of individual occupants in a large office that has more than one occupant assigned. This not only helps with enabling you to accurately represent the actual location of occupants within the unit but also helps with visualizing individual labels separately.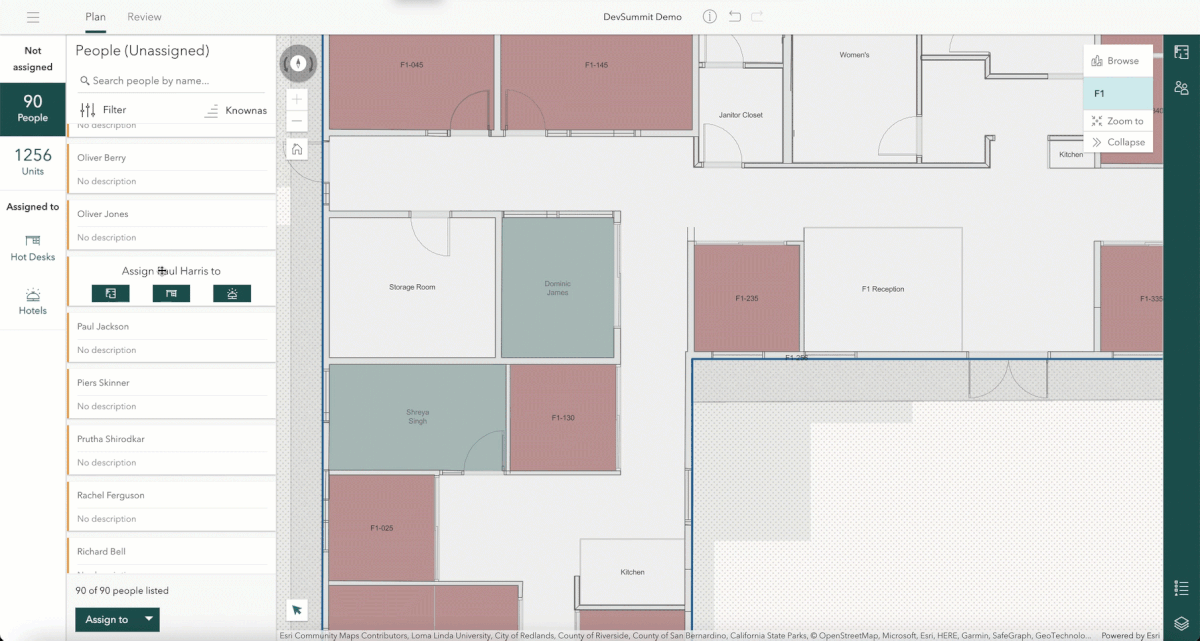 Equipment Filter for Office Hotels and Meeting Rooms
You can now add available equipment information to your office hotels and meeting rooms. This enables users to choose preferred equipment when they book. For example, you may want to book an office hotel with a dual-monitor setup and a sit-stand desk or you may want to filter available meeting rooms to only show the ones that have a video conferencing setup for a meeting with remote participants.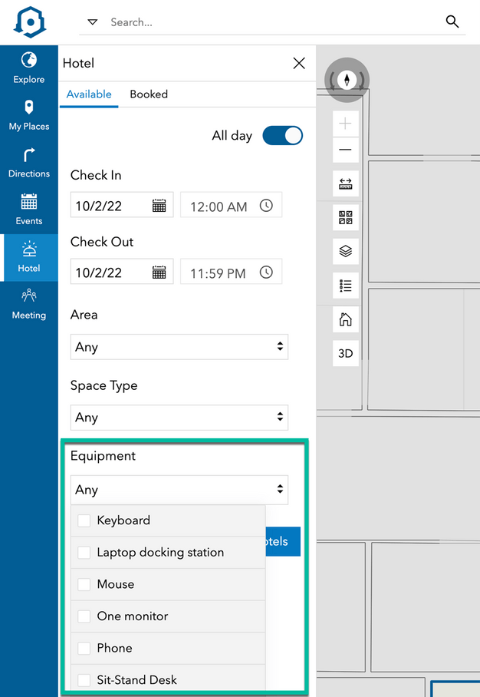 Search multiple locations for occupants
You are now presented with all available locations when searching for a colleague so you can locate them. For example, in addition to having an assigned office, an occupant may have an ongoing office hotel reservation at a separate location, or they may also be sharing their location through Indoors Mobile.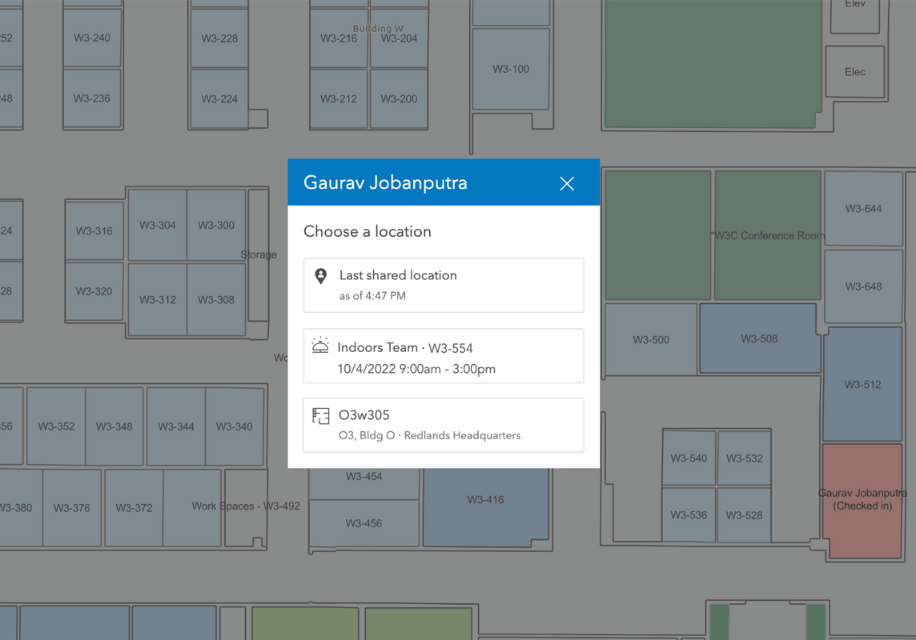 Office Hotel Check-in notifications and actions in Indoors mobile apps
You can now check in directly from the notification that appears for your upcoming office hotel booking. There is no need to open the Indoors app.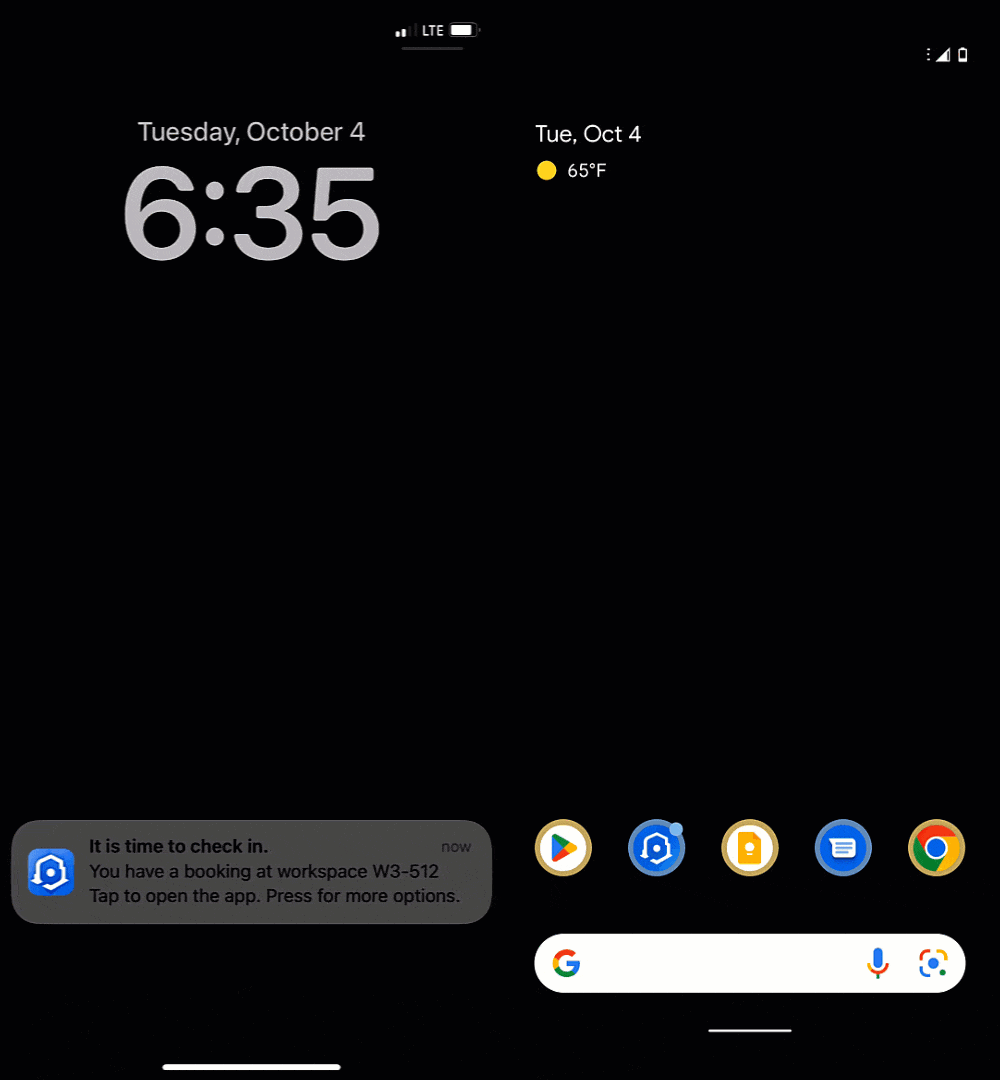 Update occupant data
We have added a new tool in Indoors for ArcGIS Pro 3.0 named Update Occupant Features.  You can now run this tool periodically to keep occupant data in sync with changes happening to your workforce like new people joining, changing departments or work locations, or leaving your organization.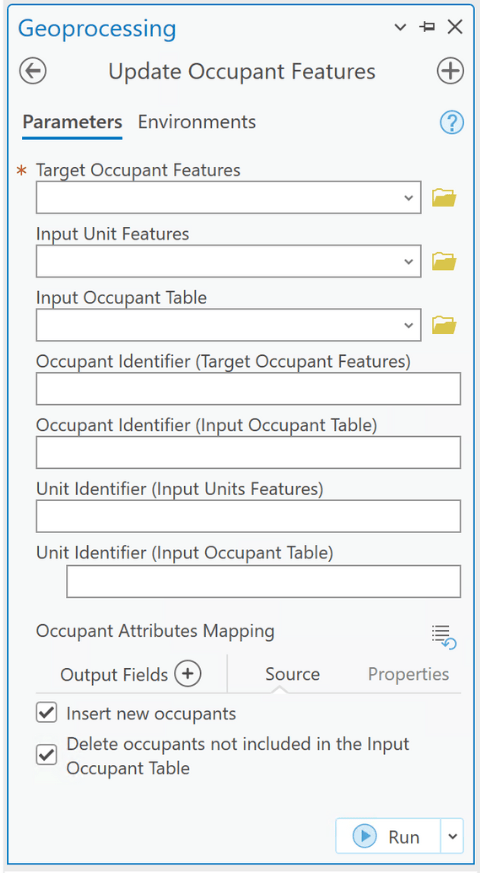 Data Validation
The Create Indoors Database tool and the Create Indoor Dataset tool have been enhanced to include an option to create attribute rules for quality control of your indoor data. You can now evaluate validation rules using Error Inspector to identify errors in your floorplan data and visualize the error features on the map using the floor filter.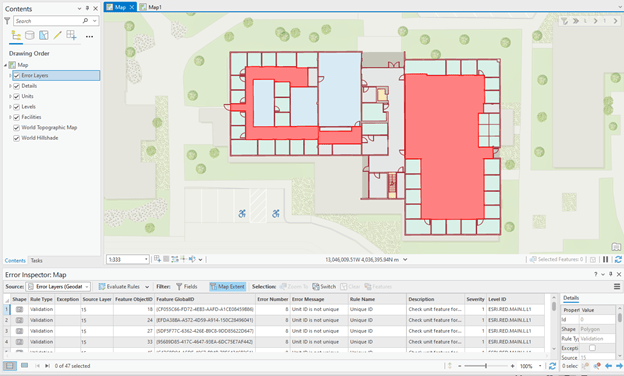 We have also introduced the Create Indoor 3D Dataset tool for creating multipatch feature classes to transform 2D floor plans into 3D scenes. There are also several enhancements made to the Create Indoor Network Dataset tool to create fields to support floor filtering of Pathways. The Generate Indoor Pathways tool has also been improved to allow a wider Lattice Density range.
What's coming?
We plan on adding more new features and enhancements to Indoors web and mobile apps in the next release of ArcGIS Online later this year for managing hybrid workplaces and improving the workspace reservations experience including:
Indoor Viewer and Mobile: Ability to reschedule office hotel and meeting room bookings
Space Planner: Ability to share plans with groups and add placeholder occupants for future planning
Additionally, before we wrap up a great year, we are also opening up the opportunity to join the early adopter program testing:
Validation plugin for AutoCAD which will help you identify conditions in your CAD data that need to be updated prior to loading into ArcGIS Indoors
Floor Plan Editor which will enable users of Space Planner to edit floor plans directly on the web with easy to use tools and templates
Keep a look out for our next ArcGIS Indoors blog for additional news about the above and more.