The USGS Historical Topographic Map Explorer is getting an update, and you can try out this new beta version, here: LivingAtlas.ArcGIS.com/TopoMapExplorer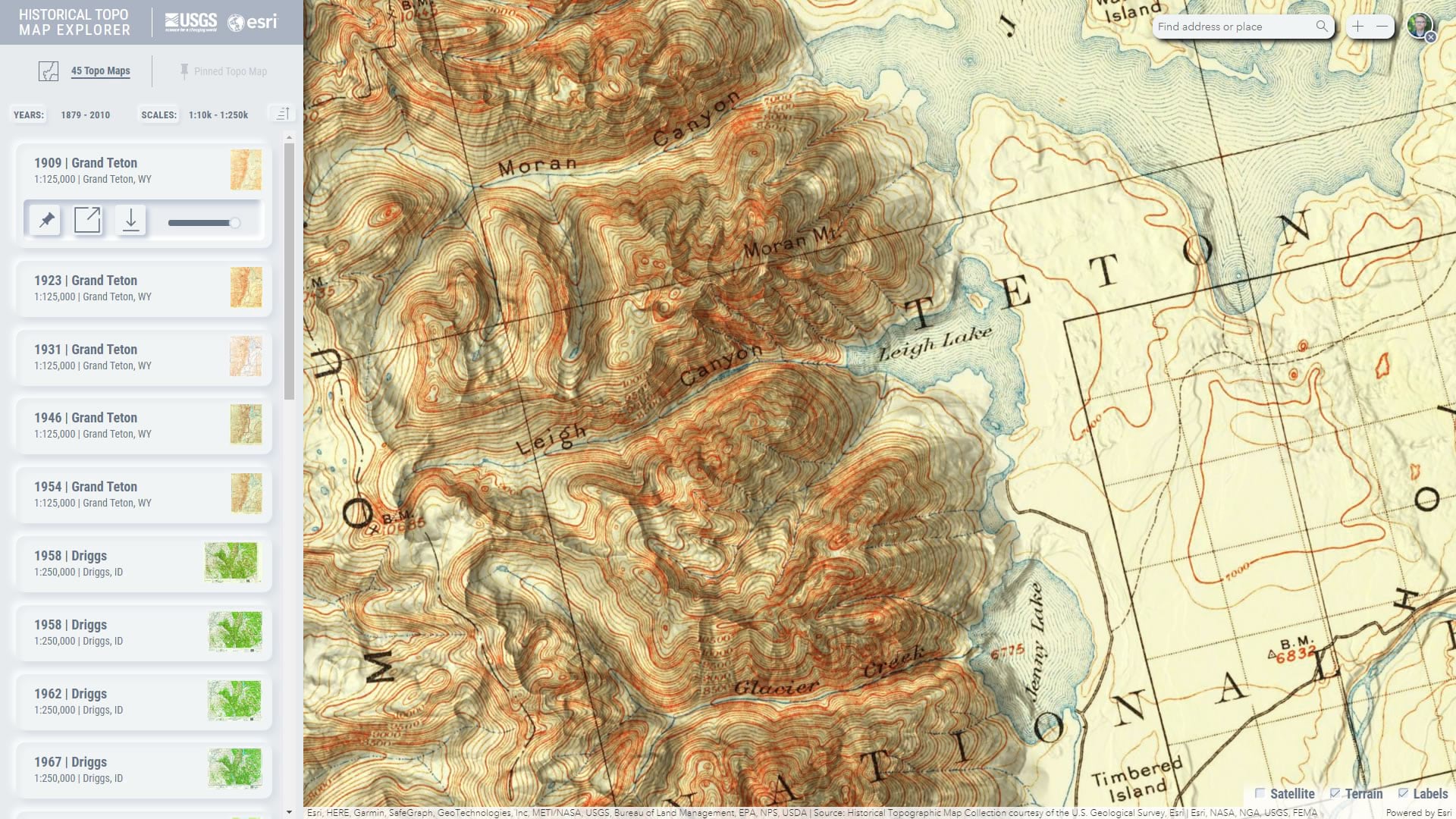 The United States Geological Survey has a rich history of creating exquisite topographic quadrangle maps. These topo maps are available as a digital library spanning 125 years. The Historical Topo Map Explorer provides a visual way to search and explore these thousands of maps via geographic extent, publication year, and map scale.

Create beautiful mashups of old and new by blending modern World Hillshade into these historic maps for added topographic context and visual interest.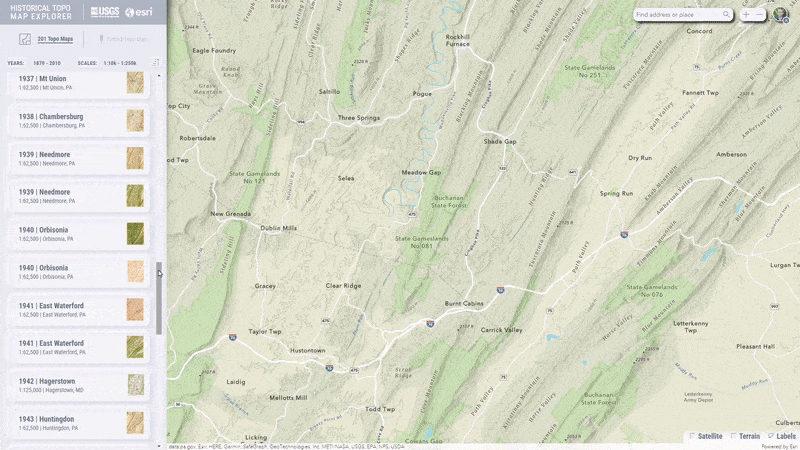 Just as you might with a collection of actual paper topographic maps, you can pick out digital maps of interest and pin them together to assemble a broad coverage…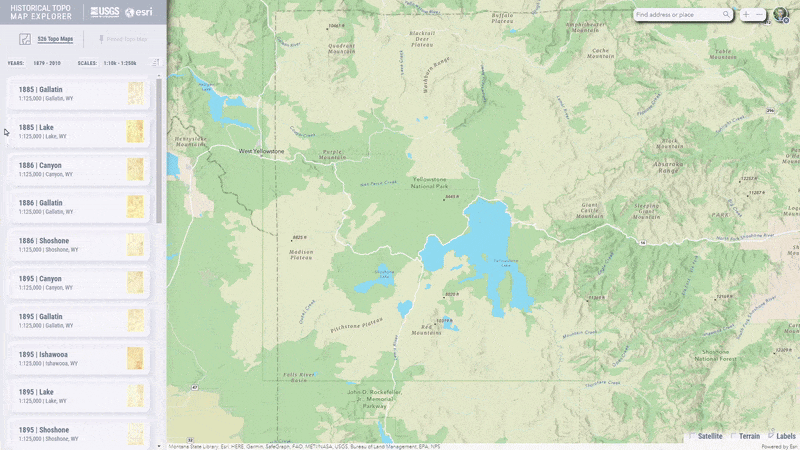 …or you might stack up several maps of the same location to compare its changed mapping over time.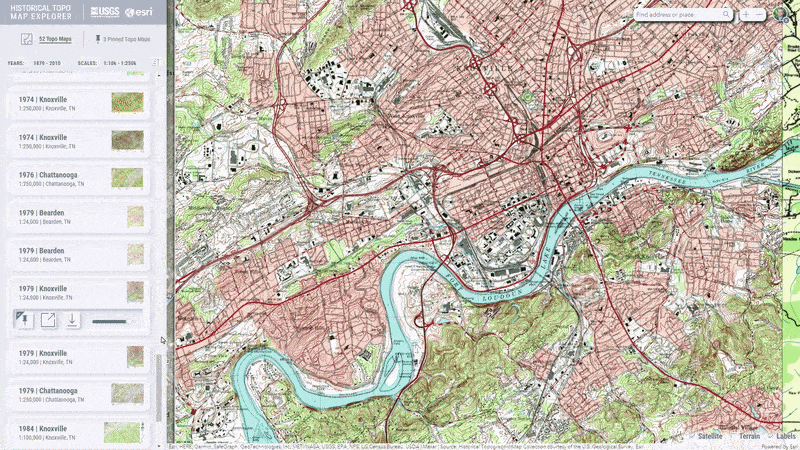 These topo maps can be downloaded to your computer as spatially-aware GeoTIFF image files and added to an ArcGIS Pro project…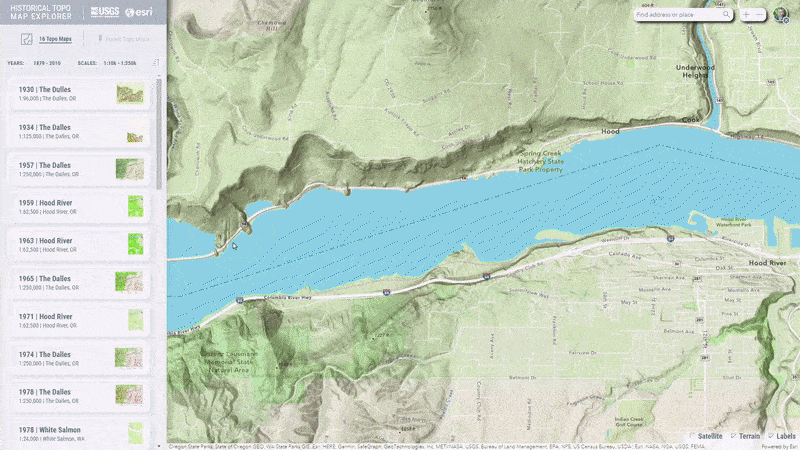 …or you may prefer to work in ArcGIS Online and save a topo map, or pinned collection of topo maps, as a new Web Map.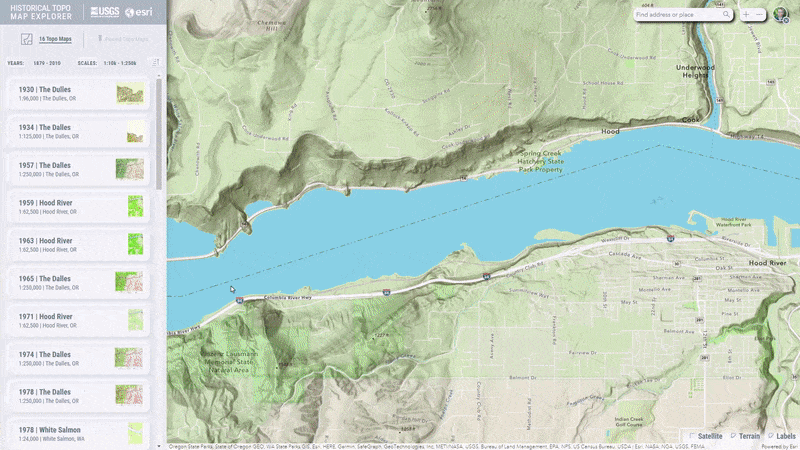 Explore historical topo maps on your mobile device, too.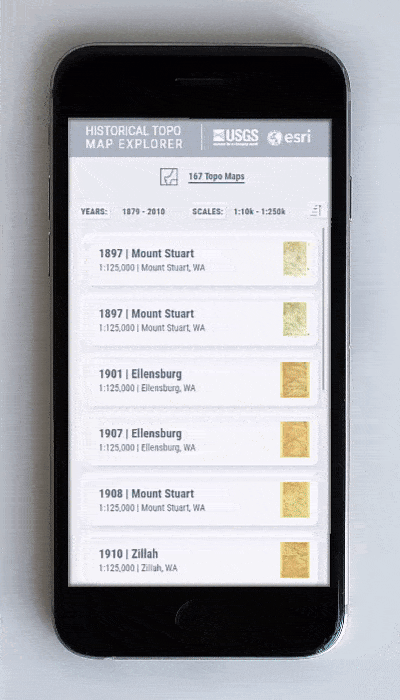 If you need a historic reference, are comparing change, or just revel in exploring the beautiful collection of USGS topographic quads, we welcome you to visit the Historic Topo Map Explorer beta. We have lots of plans for future releases and we welcome your ideas too! Please comment with your suggestions and feedback.
Happy Mapping!
John Nelson, Calvin Manning, and Ken Baloun