Here is a map of the ten most popular US National parks, by visitor count. The updated data comes from this list and the shapes come from the federal community, shared at Living Atlas.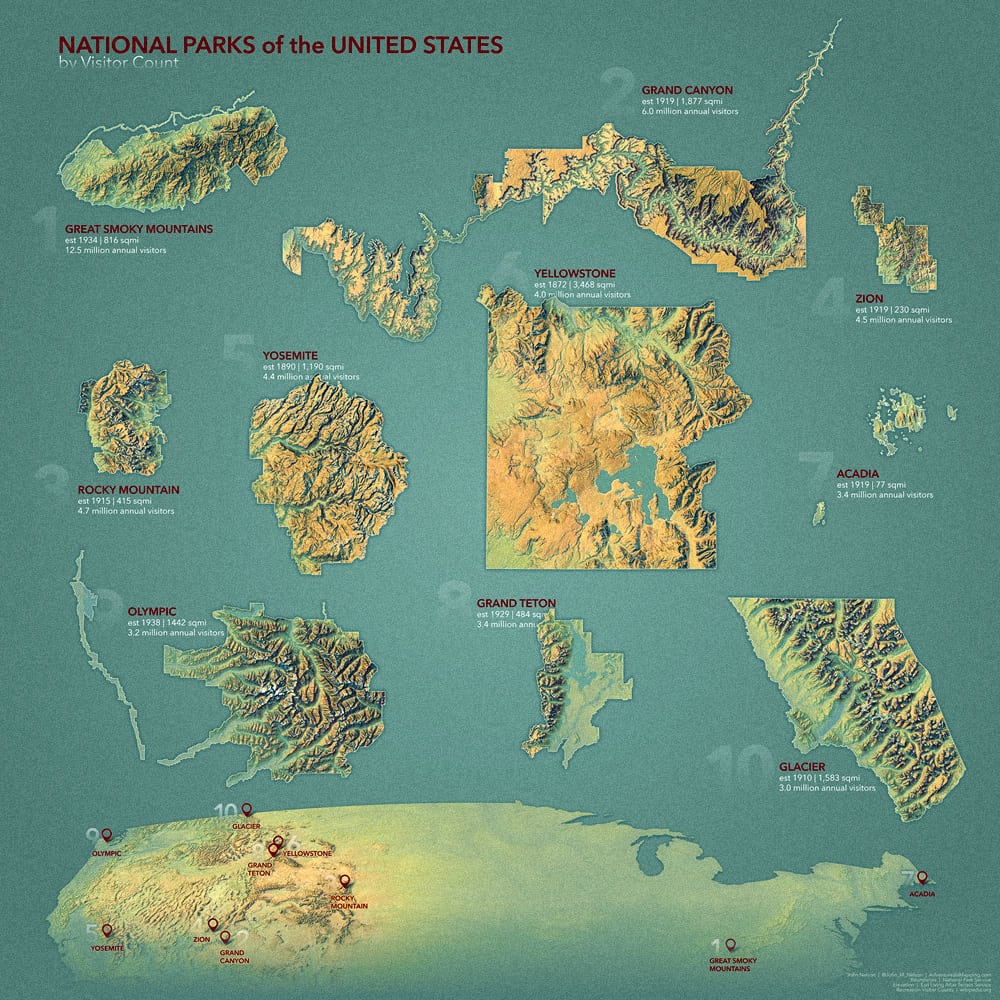 The maps are made in ArcGIS Pro using the Imhof style resource applied to the luscious Living Atlas terrain (global DEM, all scales) image service. Here's a general (not national-park specific) Pro project package all set up with the elevation data and style applied, if you'd like to download it and crank out these maps yourself.
You can make comparative layouts like this in Pro; here's how. And here's how to lock all the map frames at the same scale.
Did you notice that nice grainy paper texture? You can add textures to your maps too; here are some texture tile layers available in Living Atlas. Wondering how you can apply a paper texture tile layer atop all elements of a multi-map layout? Check out this clever hack from Tommy Fauvell.
Happy National Parking! John