The April 2018 update to ArcGIS Online introduces new features like content categories as well as improvements throughout the site.  The same goes for configurable apps.  We have a few new apps as well as bug fixes and enhancements across the board that I will highlight below.  For an overview of what's new with Story Maps, please take a look at our what's new Cascade story.
Introducing: Media Map
New with this update is the Media Map.  The purpose of this app is to show off your map in web media.  Main features of the app include a set of basic tools and the ability to limit map navigation.  When embedded in a website with zoom scrolling disabled, the focus of the app will be preserved even if a viewer scrolls over the embedded map when scrolling down the page.  Media Map supports use cases of fitting into small spaces but is also functional as a standalone app.  Tools can be enabled such as a legend, basemap toggle, and overview map.  Media Map also supports sharing your app publicly with subscriber content.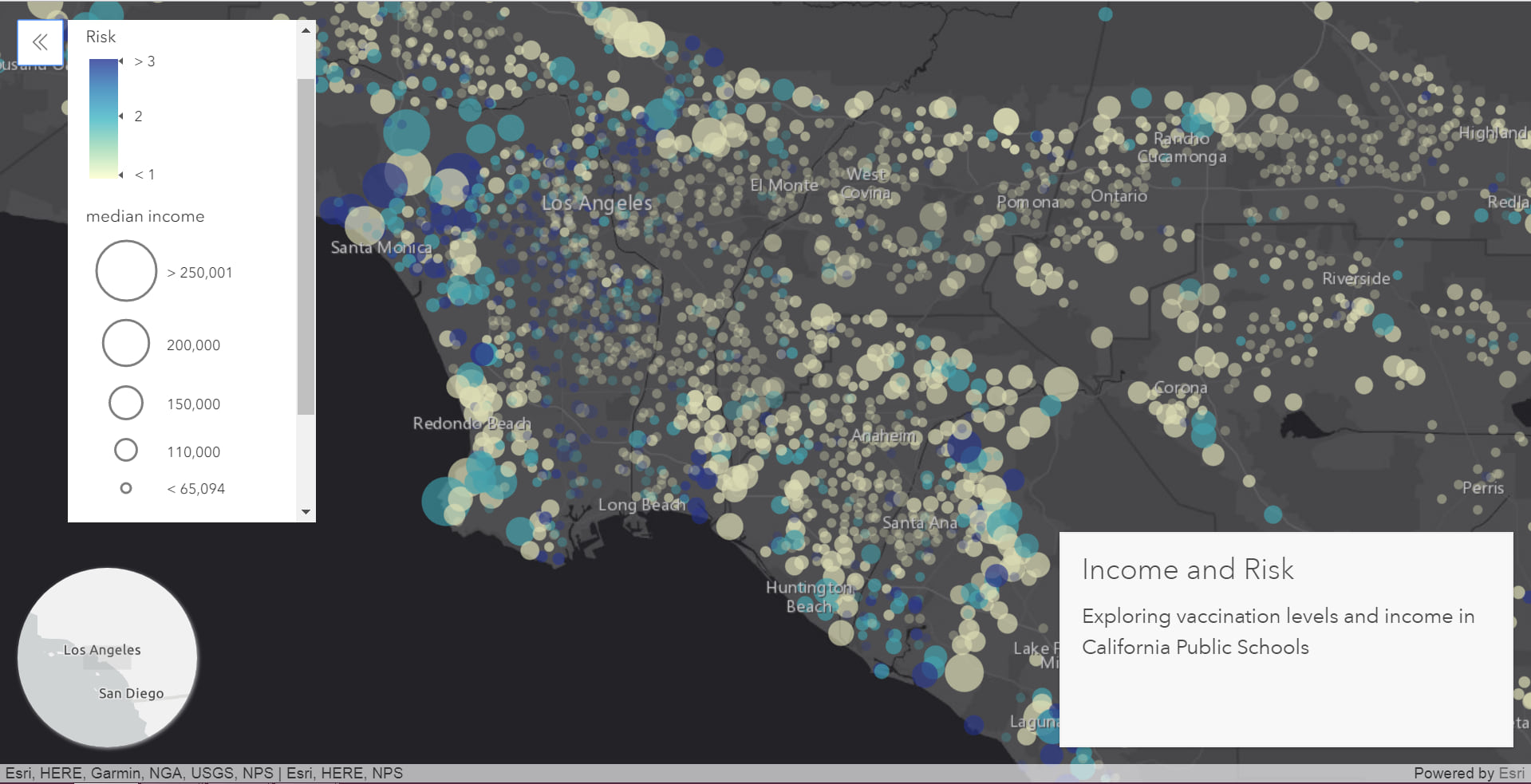 Introducing: Imagery Viewer (beta)
Visualize and explore imagery through time and space with the Imagery Viewer (beta).  This app includes tools for navigating through time, recording locations, measurement, and more.  Non-imagery layers are supported as well as editable feature layers for annotation.  Imagery Viewer supports both a one-image configuration for focusing on a single imagery layer, as well as a two-image configuration that lets users compare two imagery layers using a swipe tool.  Image measurement is supported for imagery layers that have mensuration capabilities.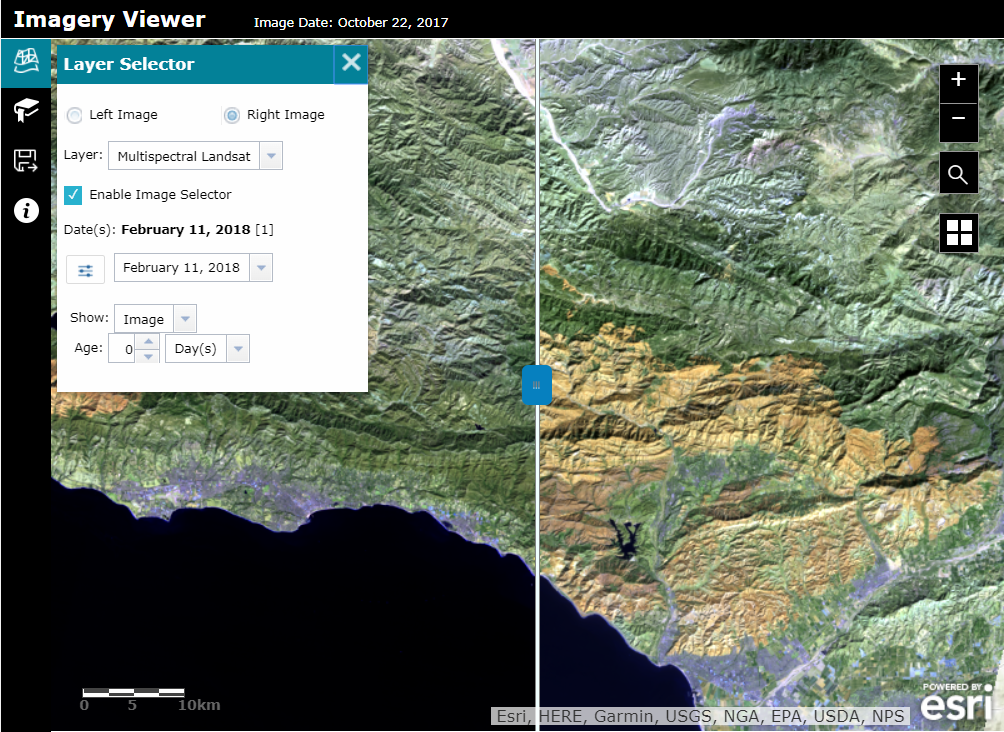 Introducing: Image Mask (beta)
Calculate, visualize, and mask change between two images using the new Image Mask (beta).  Select specific images from a layer to visualize using a time slider or dropdown menu of attributes.  A variety of change detection methods are available for producing results.  This app also includes a few tools such as measurement and the ability to export an imagery layer to the local machine or to a layer in the user's ArcGIS Online account.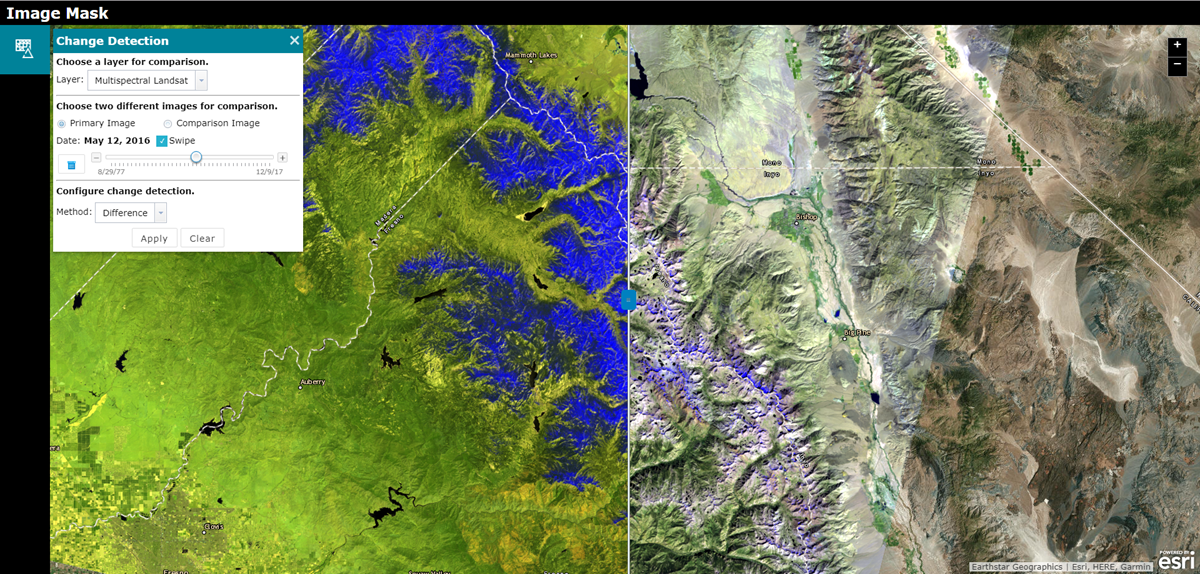 Maps and Apps Gallery Moved to Mature Status
The Maps and Apps Gallery (Mature) is now moved to mature status and will no longer appear in the gallery of apps.  Existing Maps and Apps Gallery apps will continue to work as expected and be reconfigurable.  As an alternative solution, we suggest using Minimal Gallery.
Minimal Gallery Updates
Minimal Gallery moved out of beta during our December 2017 update and we have added support for more item types as well as made general usage and configuration enhancements.  This app now supports Survey123 for ArcGIS form items and Workforce for ArcGIS project items.  File type items such as PDFs or Excel files will open to their ArcGIS Online item pages where further actions can be taken.  A new theme parameter has been added to the configuration panel to give control of choosing the card color for non map, scene, or app items.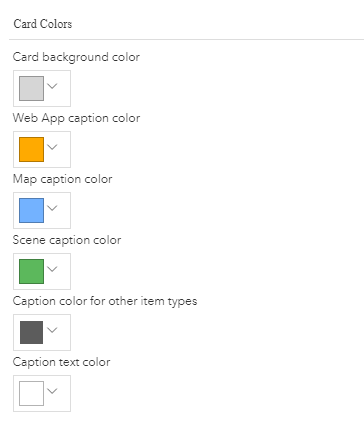 Subscriber Content Support in Map Styler
Map Styler offers the ability to easily design and style apps with Calcite colors, themes, and layouts with generous out-of-the-box control.  New with this update we have added support for publicly sharing maps with subscriber content.  In the configuration panel of the app on the General tab, any content within the map that requires a subscription will be listed with the option to share it publicly.  Take advantage of this functionality if you are going to be sharing your app to the public and want your subscription content to be accessible.  Otherwise, do not share the app publicly or remove the subscription content from the map.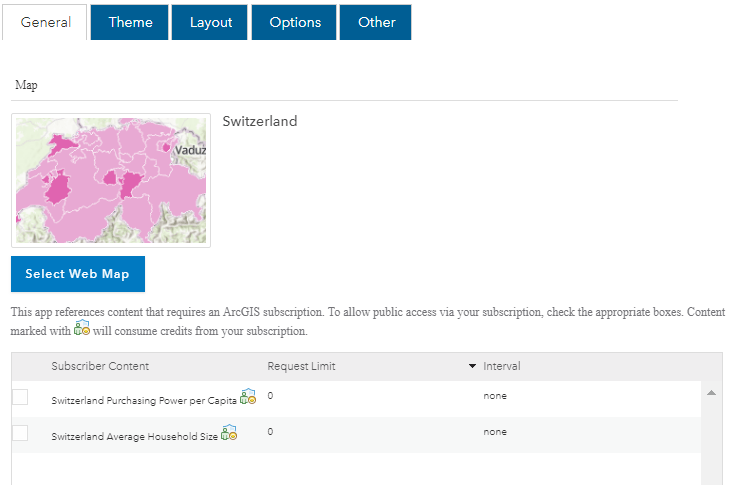 Commenting is not enabled for this article.