The latest updates to the Esri Vector Basemaps deployed to ArcGIS.com late last week. New data from our commercial provider HERE, open sources, and community contributors provide refreshed content across all our vector styles. See the Living Atlas of the World for our variety of vector basemap styles. To use vector maps in the basemap gallery, your administrator can set your organization to use default Esri vector basemaps. New organizations get the vector basemap gallery as default.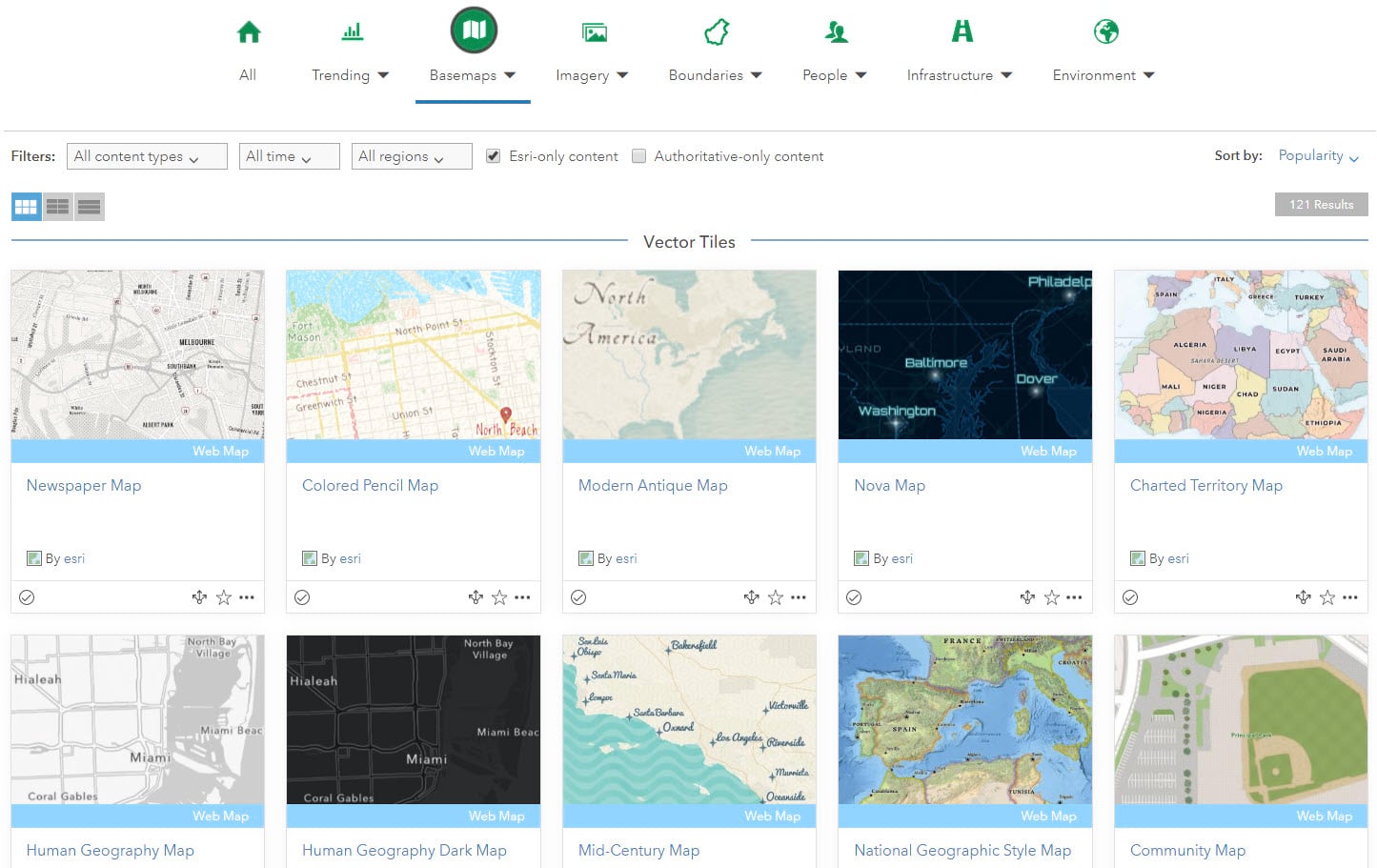 ---
Contribute Content
There are several ways to contribute content to the Esri Vector Basemaps. If you have data to improve the map, your organization can contribute its local, authoritative content through the Community Maps Program. Your data is integrated with data from other providers. It gets published and hosted by Esri as part of ArcGIS Online reference and thematic basemap layers. Want to add detail for a special area of interest? Use our Community Maps Editor. Do you see inaccurate or missing content? Mark up the map in our Feedback Service and tell us what to fix.
---
Customize Styles
One of the biggest benefits of the Esri Vector Basemaps is the user ability to customize styles. Change colors. Replace fonts. Turn off layers. Even simple changes can make a big impact. Access the Vector Tile Style Editor app from the Change Style icon under any Esri Vector Basemap layer (see image, ArcGIS Online log-in required). The Style Editor app is also accessible from the Esri Developers site. See this documentation page for information on using this app along with additional links. For more involved changes, such as revising disputed boundary lines, see the Reference Document for how to make more involved changes.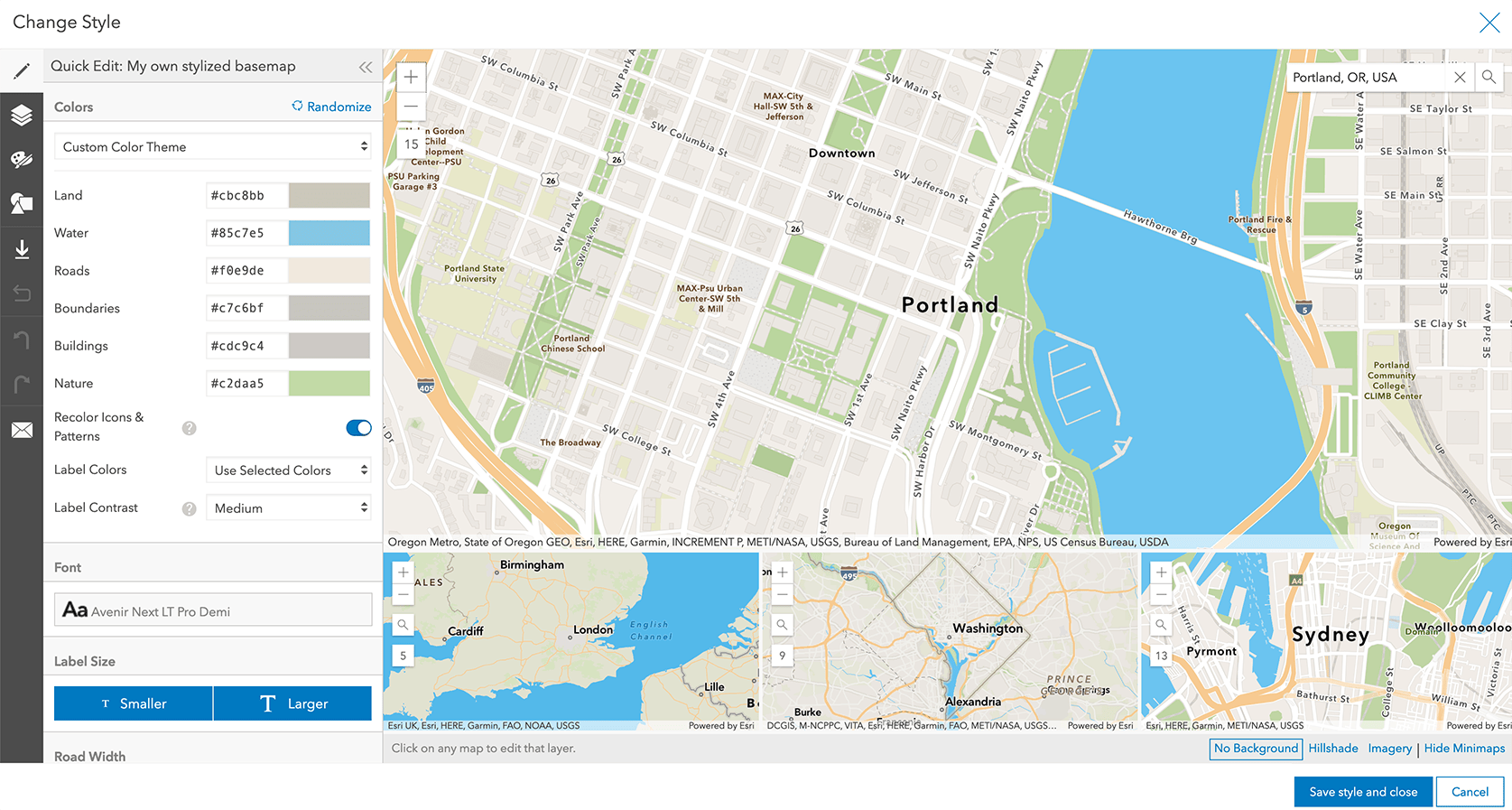 ---

Coming attractions in 2020
A few coming attractions for the Esri Vector Basemaps. As noted in this recent blog, we addded places (points of interest) for shops, restaurants, medical facilities, and more in the USA in a set of beta map styles. Wider expansion of places worldwide is also planned. We're expanding our localization effort with more styles with translated content. To keep up-to-date on these and other changes to the Esri Vector Basemaps, bookmark this collection of blogs.
If you haven't migrated to vector basemaps, be aware of the Lifecycle updates for our raster basemaps.
---

GeoNet | The Esri Community
Visit the ArcGIS Living Atlas of the World product page on GeoNet. Ask questions, share custom styles, and browse this space for the information you need!
Commenting is not enabled for this article.