The 2020 Esri User Conference will be virtual, which means there will be many presentations and events to join in the comfort of your preferred location, mine will be my couch. With many topics and events to discover and dive into, I've went ahead and listed a few of my favorites. Here are some of my "can't miss" ArcGIS Pro events and sessions.
First things first, be sure to REGISTER! We, the ArcGIS Pro team, are excited to experience this years User Conference with the Esri Community. We look forward to showing you what's new, what's coming, and what's been enhanced within ArcGIS Pro. So, now that you're registered…let me continue by listing my Top 10 ArcGIS Pro events and sessions.
If you'd like a full comprehensive list for all the ArcGIS Pro sessions that will be available during User Conference, feel free to view the agenda HERE!
Click on the Search options and type in quotes "ArcGIS Pro".
View the  full list of streamed live ArcGIS Pro sessions and events
*Keep in mind – the on-demand sessions will be displayed on July 13th for all registered attendees to access at their convenience.
Streamed Live Events
Monday, July 13, 2:50 pm – 3:50 pm PDT
Meet the ArcGIS Pro Development Team Managers and ask them about anything related to ArcGIS Pro.
Monday, July 13, 1:40 pm – 2:40 pm PDT
This session will introduce the new parcel fabric and parcel management capabilities in the ArcGIS platform. The ArcGIS Pro client will be used to demonstrate common, record-driven parcel editing workflows such as: merge, Split From Parent Parcel, Split Metes and Bounds, Split using areas Description, Parcels from CAD. We will also show common quality-driven workflows: fixing parcel boundaries, parcel alignment and the parcel fabric validation process.
Monday, July 13, 1:40 pm – 2:40 pm PDT
ArcGIS Maps for Adobe Creative Cloud is an extension for Adobe Illustrator and Photoshop which allows designers and cartographers to work with spatial data directly in these design applications. In this session we will show how an organization can give their creatives the ability to craft stunning maps and tell engaging stories by leveraging authoritative data from the ArcGIS platform. We'll also highlight a new integration with ArcGIS Pro which adds an exciting dimension to Maps for Adobe.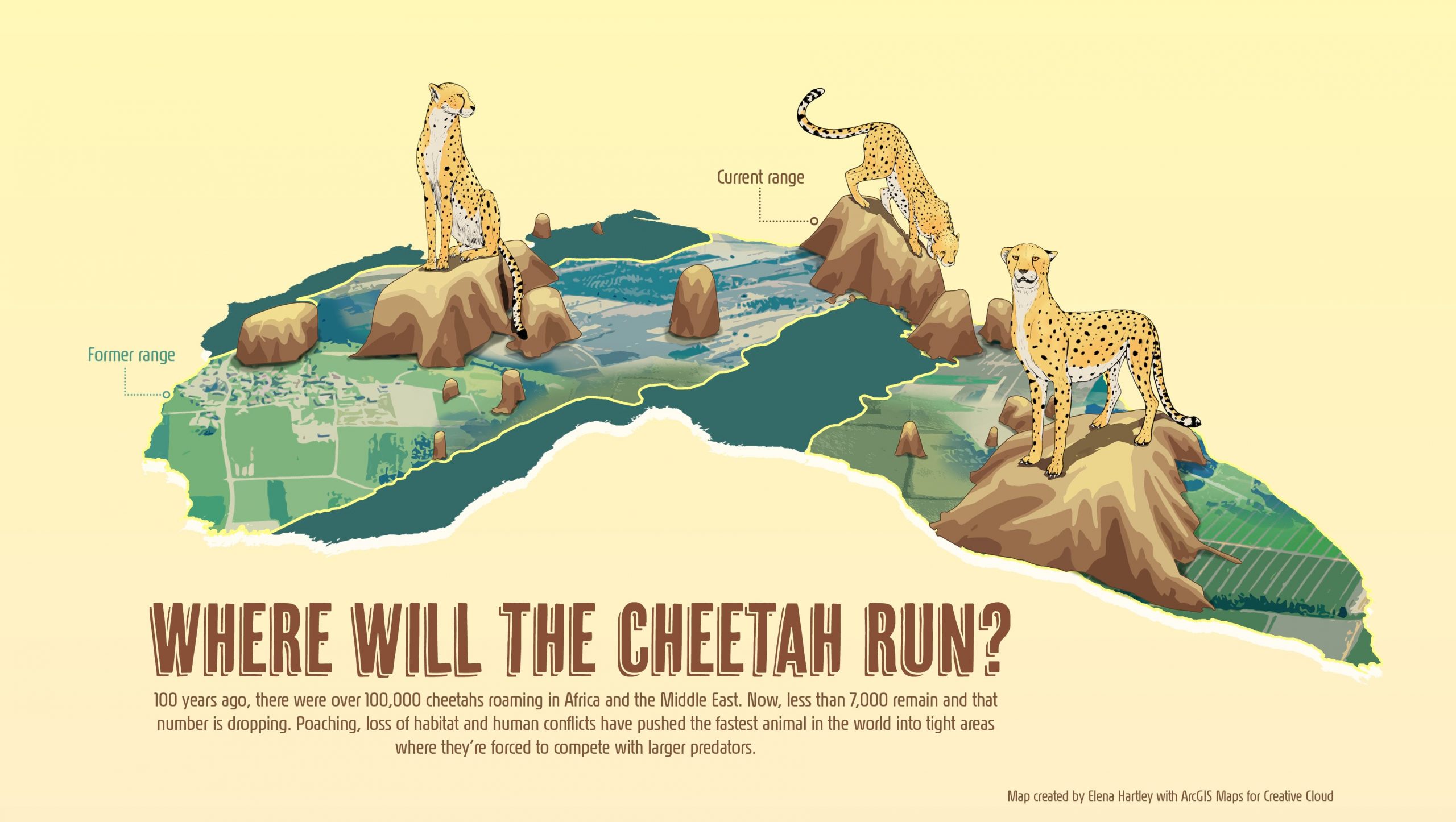 Monday, July 13, 1:40 pm – 2:40 pm PDT
In this session, the ArcGIS Pro team will share release plans and demo new capabilities coming in future releases of ArcGIS Pro.
Tuesday, July 14, 7:30 am – 8:30 am PDT
Come learn how to build maps, scenes, and layouts in ArcGIS Pro. This session provides an overview of how to author content in both 2D and 3D. Learn different symbology techniques, and how to configure and display symbols and labels on layers. Learn how to incorporate graphics layers into your maps, and how to make effective layouts to display and distribute your work.
Tuesday, July 14, 7:30 am – 8:30 am PDT
Learn how data visualization techniques within ArcGIS can help you explore your data, interpret the results of analysis, and communicate findings. Learn how different data visualization methods, from maps to charts to 3D scenes, can help you compare categories and amounts, visualize distributions and frequency, explore relationships and correlations, and understand change over time or distance. This workshop will focus on charting in ArcGIS Pro, spatial statistical techniques, and communication of results.
Tuesday, July 14, 7:30 am – 8:30 am PDT
This introductory session provides an overview of common editing workflows such creating new features using feature templates, snapping, updating attributes, and modifying existing feature geometry using various techniques and tools.
Tuesday, July 14, 1:40 pm – 2:40 pm PDT
Learn about utility network and trace network functionality in ArcGIS. The utility network is designed to manage, analyze and visualize utility and telecom networks across the ArcGIS platform. The trace network is designed to visualize, manage, and analyze simple connectivity models such as rail and hydro in ArcGIS Pro. This presentation will provide an overview of current capabilities and discuss what is coming with future releases.
Tuesday, July 14, 1:40 pm – 2:40 pm PDT
Are you an ArcMap user? This is the session for ArcMap users to learn tips and strategies for getting your job done with ArcGIS Pro.
Tuesday, July 14, 2:50 pm – 3:50 pm PDT
Python is a powerful and easy to learn open source programming language that is widely used and supported within ArcGIS. Come learn about the foundations of Python, how to automate your workflows. This presentation will focus on ArcPy, the entry point for accessing the built in functionality of ArcGIS Pro, ArcGIS Desktop, and Server in Python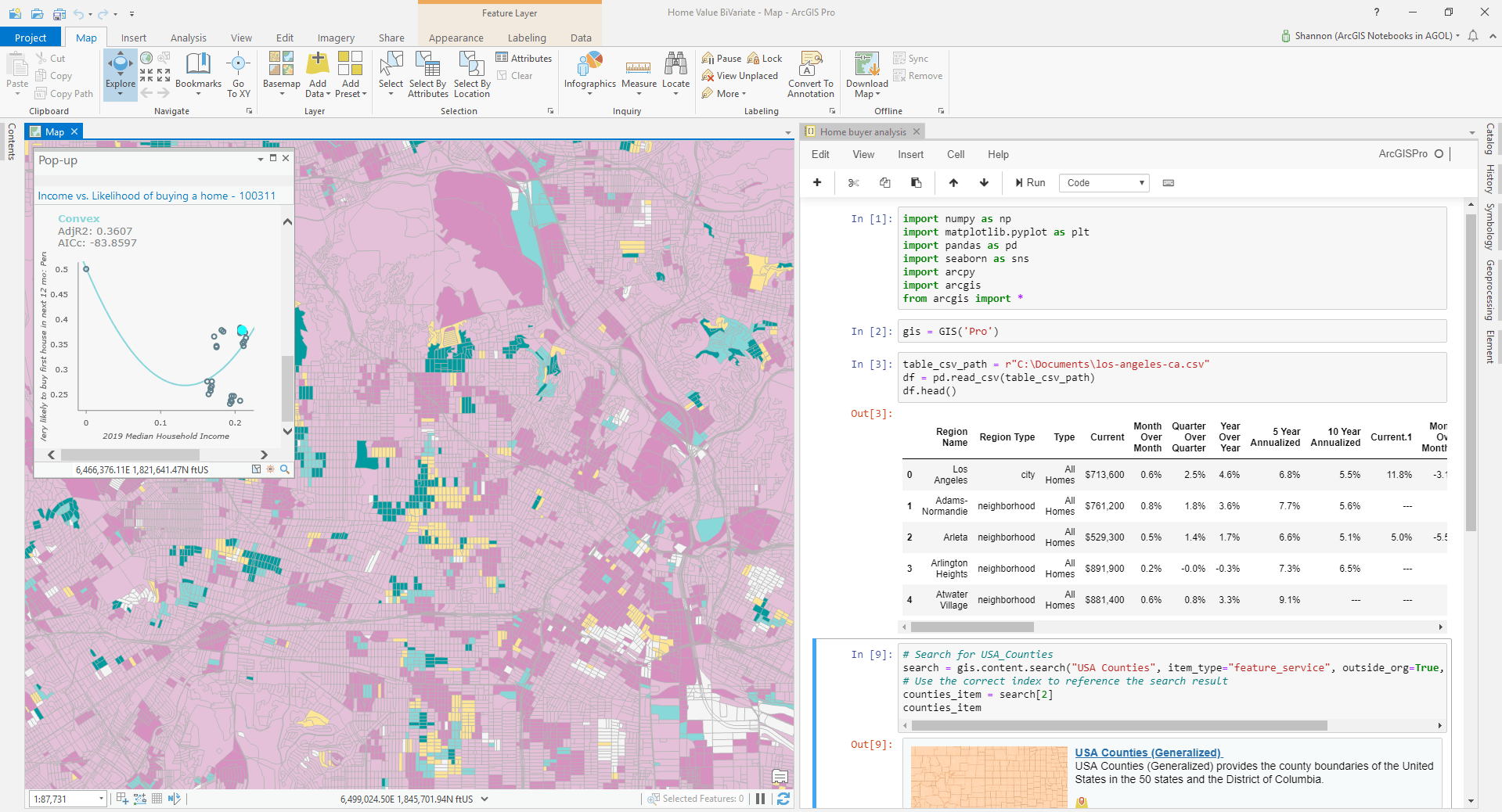 Wednesday, July 15, 7:30 am – 8:30 am PDT
The Maplex Label Engine provides advanced automated text placement functionality to produce high-quality cartographic output. This session will present an overview of functionality available to fine-tune the location of text using advanced user-defined placement rules. Demonstrations in ArcGIS Pro will highlight suggested workflows to maximize the Maplex Label Engine's capabilities, reduce production time, and create superior output.
Wednesday, July 15, 8:40 am – 9:40 am PDT
This session will review the latest advancements in ArcGIS Geocoding. We'll touch on topics such as Geocoding with ArcGIS Pro and ArcGIS Online, interactive geocoding, batch geocoding, address re-matching and building custom locators. This session provides an introduction to new features and highlights other workshops and sessions where you can learn more about each of the topics presented.
Wednesday, July 15, 8:40 am – 9:40 am PDT
Deep Learning is an AI technique that uses Deep Neural Networks to solve complex problems. One area of AI where deep learning has done exceedingly well is computer vision. ArcGIS Pro and the arcgis.learn module in ArcGIS API for Python enable users to easily use deep learning for imagery tasks such as feature extraction, pixel classification, and feature categorization. Attend this demo rich session to learn about deep learning, how it can be applied to GIS, the different types of geospatial deep learning models and how you can use and create your own deep deep learning models.
Wednesday, July 15, 2:50 pm – 3:50 pm PDT
Esri is also introducing a new data type with Pro 2.6 to visualize multidimensional data which application in atmospheric, oceanic, and geological sciences. This session will discuss workflows to create voxels, use of voxel data in ArcGIS Pro, and examples from customers and partners. The session will also discuss the roadmap for analysis and sharing voxel data sets for web and mobile applications.
Wednesday, July 15, 2:50 pm – 3:50 pm PDT
This session provides an an overview of the wide range of 3D analysis techniques available in ArcGIS Pro, with a few tips on analysis options across the platform. Many spatial problems are inherently 3D in nature, where incorporating the elevation values of surfaces and features is critical for proper understanding. The tools and processes described in this session will help you gather knowledge from your 3D content and lead to better informed decision-making.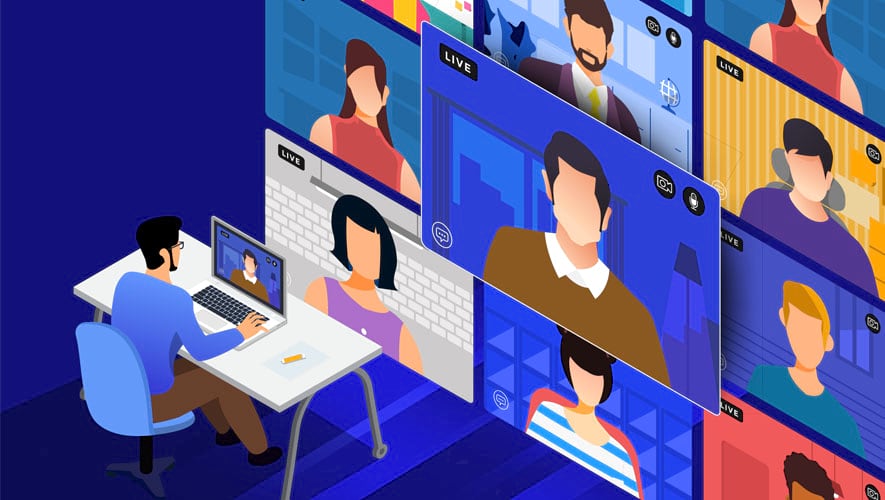 ArcGIS Pro On-Demand Sessions
Okay…so I listed 15 instead of 10, but there is just so much to cover within ArcGIS Pro that I couldn't stop at 10. Along with the events that will be streaming live, there are many more that will be on-demand. Understanding that users want to enjoy all that the User Conference has to offer, a long list of sessions will available for attendees to enjoy at their convenience. The ArcGIS Pro team has created and complied a number of different sessions, ranging from a number of different topics, that we encourage all users to experience and enjoy. These on-demand sessions will be available to all attendees that register and can be accessed starting July 13th, day one of the Esri User Conference.
Here's a short list of some of the sessions you can look forward to. Be sure to register and get full access to all sessions and events come July 13th!
Session ID: 11146 | ArcGIS Pro Animation Tips and Tricks Demo Theater Presentation | Steve Heidelberg | Intermediate
Session ID: 11060 |  ArcGIS Pro: 3D Tips and Tricks Technical Workshop |  Michael Contreras | All Users
Session ID: 12000 | ArcGIS Pro: Virtualizing ArcGIS Pro from the Cloud and On‐Premise | Ryan Danzey | Intermediate
Session ID: 10399 | ArcGIS Pro: Creating and Sharing Reports | Alycia Rajendran | All Users
Session ID: 10533 | ArcGIS Pro: Working with Temporal Data | Nathan Shephard | All Users
Session ID: 10678 | ArcGIS Maps for Adobe Creative Cloud: Integrating ArcGIS Pro maps with Adobe Illustrator |  Sarah Bell & Anna Breton | All Users
Session ID: 11237 | Criminal Intelligence Analysis Using ArcGIS Pro for Intelligence | Robert Feuerstein | All Users
Session ID: 10785 | ArcGIS Pro Editing: Managing Feature Attributes and Related Data | Phil Sanchez | Intermediate