First things first, be sure to REGISTER! We, the ArcGIS Pro team, are excited to experience this year's User Conference with the Esri Community. We look forward to showing you what's new, what's coming, and what's been enhanced within ArcGIS Pro. So, now that you're registered…let me continue by listing my Top 10 ArcGIS Pro events and sessions.
If you'd like a fully comprehensive list for all the ArcGIS Pro sessions that will be available during User Conference, feel free to view the agenda HERE!
Click on the Search options and type in quotes "ArcGIS Pro".
View the  full list of streamed live ArcGIS Pro sessions and events
*Keep in mind – the on-demand sessions will be displayed on July 13th for all registered attendees to access at their convenience.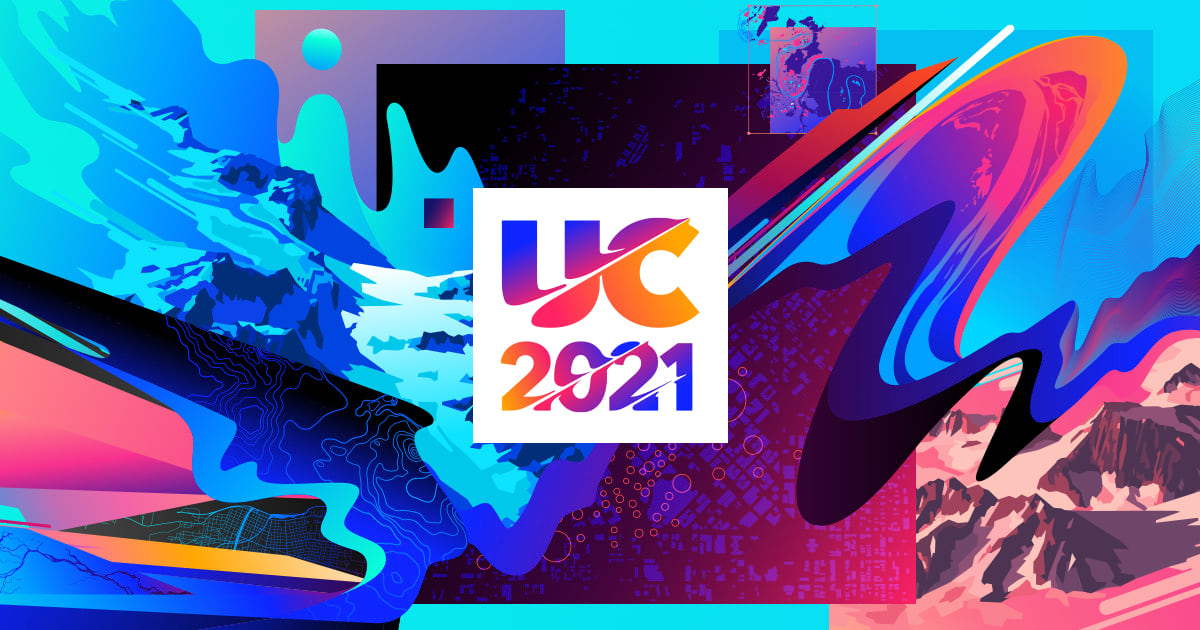 ArcGIS Pro: An Introduction
Monday, July 12, 12:30 pm – 1:30 pm PDT
Learn how to get started with ArcGIS Pro. No prior experience is required. Learn about how to create maps and layouts, edit your data and perform analysis using ArcGIS Pro. Keywords: Desktop, Mapping, Editing, Data Management, Analysis
ArcGIS Pro: The Road Ahead
Monday, July 12, 1:45 pm – 2:45 pm PDT
In this session, the ArcGIS Pro team will share release plans and demo new capabilities coming in future releases of ArcGIS Pro.
ArcGIS Pro: Introduction to Using CAD Data
Tuesday, July 13, 7:15 am – 8:15 am PDT
GIS workflows often rely on CAD data generated by outside survey, Engineering, and Architectural sources. This technical session will discuss how your organization can leverage CAD data using proper techniques and data Integration tools in ArcGIS Pro. This functionality includes ArcGIS for AutoCAD, ArcGIS desktop support for AutoCAD Civil 3D and connection to Autodesk's BIM 360 software.
ArcGIS Pro: Mapping and Visualization
Tuesday, July 13, 7:15 am – 8:15 am PDT
Come learn how to build and design maps, scenes, and layers in ArcGIS Pro. This session provides an overview of how to apply different symbology techniques, how to configure and display symbols and labels on layers and work with styles. Learn how to incorporate layers into your maps, choose and manage coordinate systems, and work with graphics and text elements.
ArcGIS Pro: Migrating from ArcMap
Tuesday, July 13, 1:00 pm – 2:00 pm PDT
Are you an ArcMap user? This is the workshop for ArcMap users to learn about strategies to help them prepare for migration to ArcGIS Pro, identify and prioritize the migration of key workflows, and spend some time exploring the ArcGIS Pro interface. Take the apprehension out of transitioning from ArcMap to ArcGIS Pro, gain the skills you need, and learn where to find your favorite tools. Learn different tips and tricks, strategies to tackle essential workflows such as editing, querying, basic analysis, and sharing with ArcGIS Pro. Keywords: Migration, Strategy, Mapping, Desktop, Analysis.
ArcGIS Pro: Taking Advantage of 3D
Wednesday, July 14, 10:00 am – 11:00 am PDT
In this workshop we will explore why 3D should be an important part of your GIS workflow, and how ArcGIS Pro's 3D features will strengthen your visualization and analysis capabilities. If your new to 3D, this workshop will highlight setting up your 3D environment, Base Heights, Illumination, Shadows, Local vs Global Scenes, Symbology, and more. Additionally, the workshop will explore 3D Analysis, Animation, and the new 3D Object Feature Layer. Keywords: Desktop, Scenes, 3D, Animation, Analysis
ArcGIS Pro: Analysis and Geoprocessing
Wednesday, July 14, 10:00 am – 11:00 am PDT
You can use the comprehensive analysis and geoprocessing capabilities in ArcGIS Pro to answer many important spatial questions and perform virtually any type of spatial analysis. From a simple buffer or overlay to advanced spatiotemporal analysis and machine learning, ArcGIS Pro can do it all. You will learn how to run and schedule geoprocessing tools, build and share custom analysis workflows using ModelBuilder and Python, automate repetitive tasks using batch geoprocessing, track your project geoprocessing history, and leverage the full analytic power of ArcGIS. Keywords: Gp, Run, Tool, Schedule, ModelBuilder, Python, Batch, History, Extensions, Spatial analyst
Living Atlas: Esri Basemaps and OpenStreet Map
Wednesday, July 14, 10:00 am – 11:00 am PDT
ArcGIS provides access to some of the world's best map data through Esri Basemap and OpenStreetMap offerings. Esri publishes a variety of basemaps rich in cartographic design and built with data from leading providers. These basemaps enable dynamic cartography, international localization, and the flexibility to create your own styles. In this session, you will learn about the latest updates and options to customize the map colors, patterns, and labels to meet your unique needs. In addition, you will learn about the latest OpenStreetMap offerings, including the new OSM Daylight map featuring data from the ArcGIS community and new hosted feature layers of OSM data that is updated every minute with the latest edits. Keywords: OSM, Vector, Custom Style, Style editor
ArcGIS Pro: Tips and Tricks
Wednesday, July 14, 12:30 pm – 1:30 pm PDT
It doesn't matter if you are brand-new to ArcGIS Pro or a seasoned veteran. This workshop will highlight numerous tips, tricks, tools, and capabilities that will enable you to make the most out of your data and workflow. Learn how to more efficiently create great maps, edit your data, and share your results with others. Keywords: Desktop, Mapping, Editing, Sharing, Analysis
ArcGIS Pro: Layouts and Map Series
Wednesday, July 14, 1:45 pm – 2:45 pm PDT
This session will provide a detailed introduction to the layout authoring capabilities of ArcGIS Pro. Learn how to author a layout that incorporates elements like dynamic text, pictures, tables, charts, and more. You will also see how to combine these elements with a map series to make a multi-page PDF map book.