After over a year of research and rebuilding, the new Technical Support web experience is now live and ready for you to explore. It's designed with your needs in mind to help you access the ArcGIS help you need quickly. 
A fresh, new look
Since a first impression is a lasting impression, it makes sense that the first thing most people notice about the site is its modern, bright appearance. Even though it may look different, all the information you expect is still there.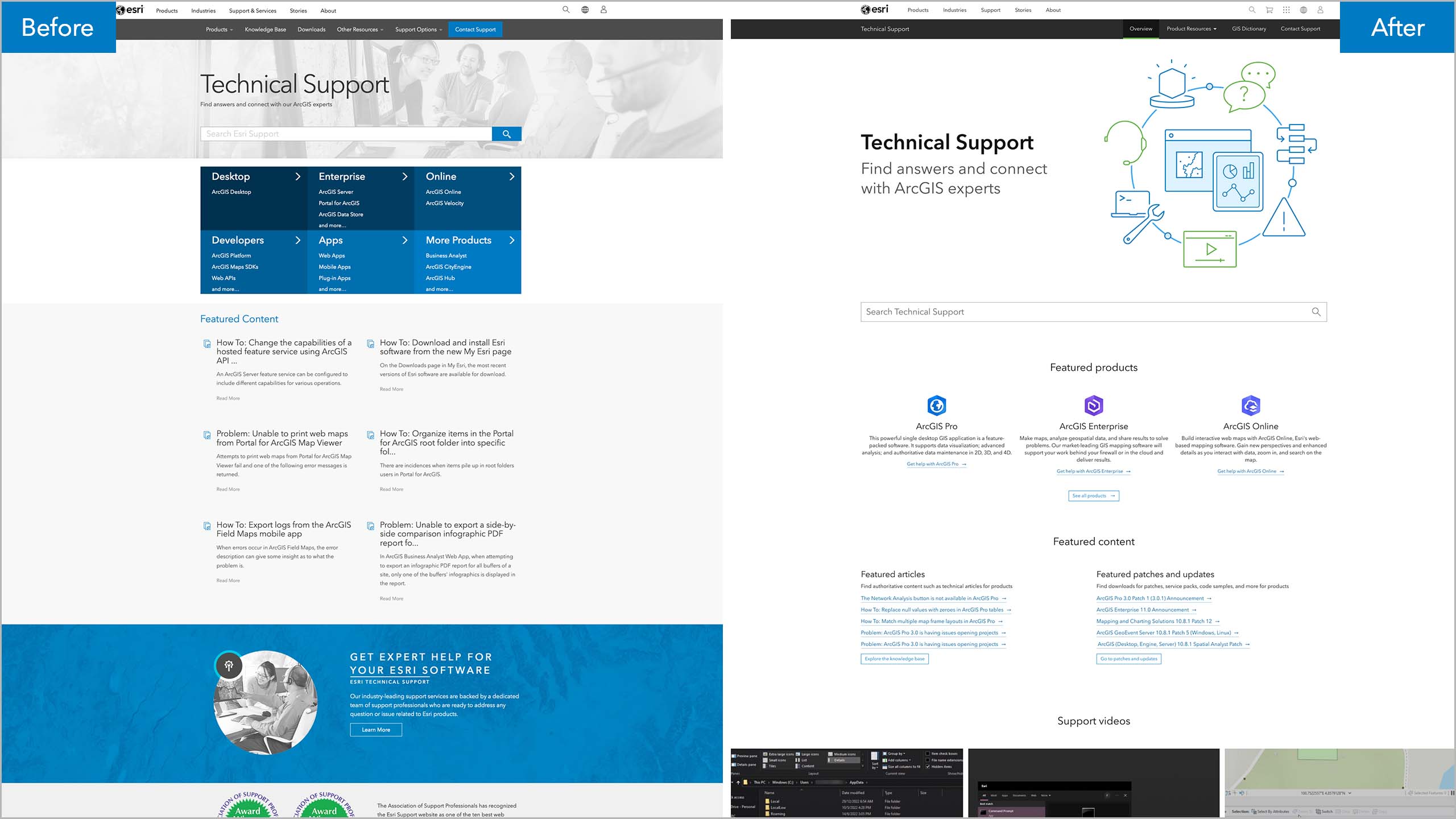 New Navigation
We've made findability on the new Technical Support site a priority by streamlining the ways you find information. You may notice we simplified the navigation options to make it easier to find the products you care about and provide quick, efficient access to the support functions used most often. 
Although some of the options you may have used in the past have moved, do not worry. Everything is still on the site – typically on the Overview or Contact Support pages. If you don't see what you're looking for, simply use the search bar for assistance.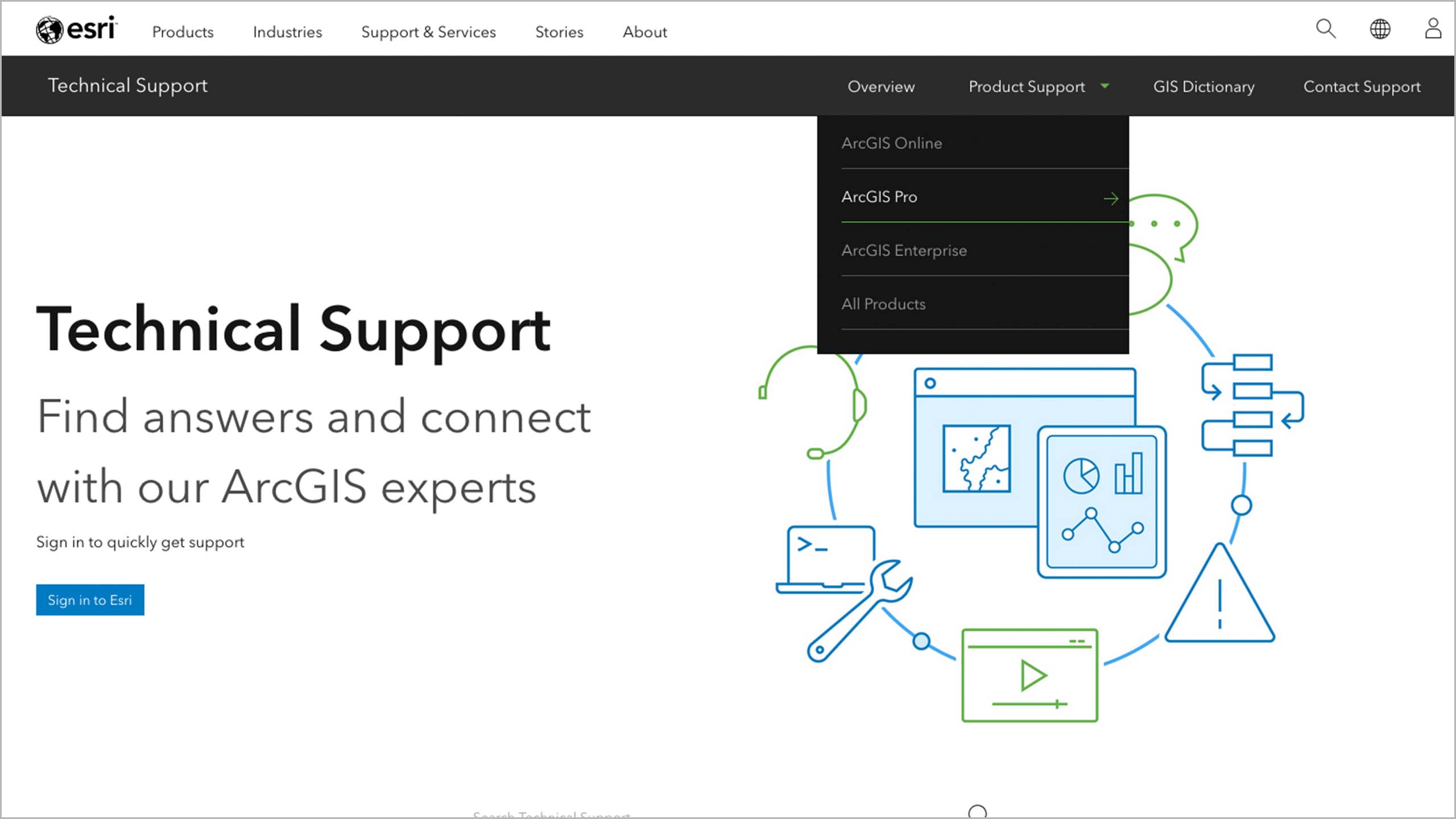 Product Pages
Dedicated pages for ArcGIS products are new additions to the Technical Support site. These act as a "one-stop shop" for each product by consolidating common issues, patches and updates, knowledge base articles, etc. without having to use filters. By proactively providing important content upfront, like common issues, related articles and recent patches/updates, you won't spend time searching for the latest information about your favorite products.  
Consolidated Bug Details Page
One of the most significant changes on the new Technical Support site is the bug detail page. Now, the bug details appear with the technical article describing the solution to the bug on one page instead of having to go to different pages.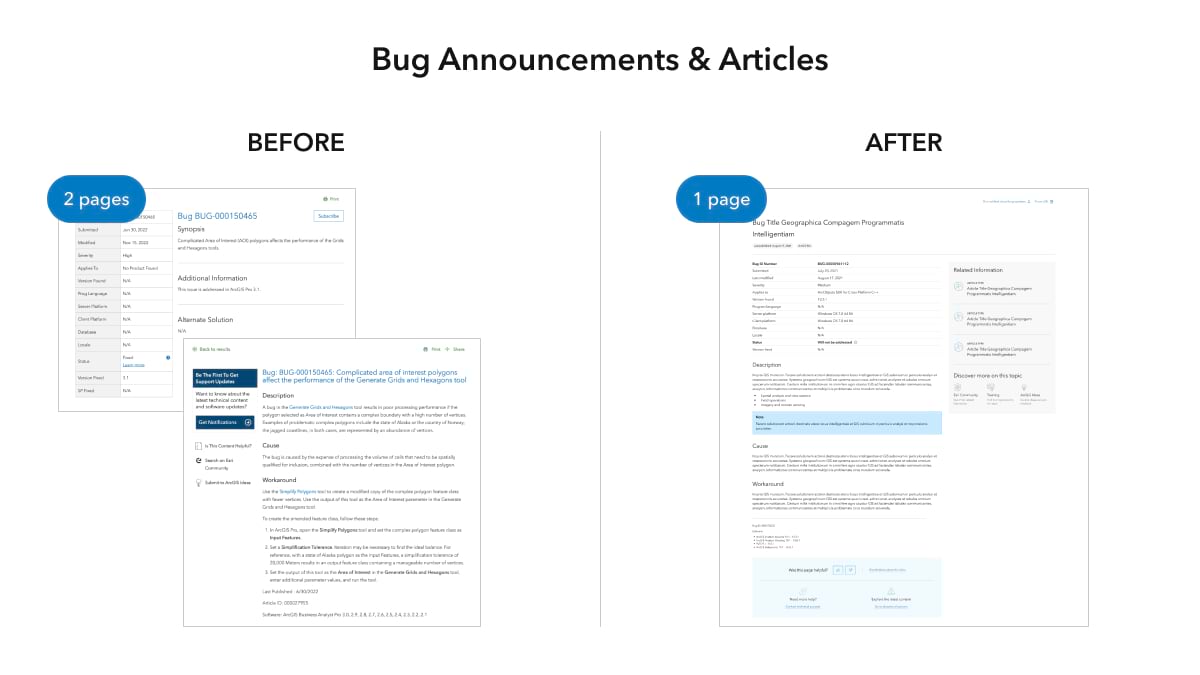 Support Services
Another update to the site helps clarify the support services available to you, and specific industries: Natural Resource Management, State and Local Government, Utilities and Commercial Organizations. Standard Support provides assistance during set working hours, access to online resources and software updates, and Premium Support provides a dedicated Technical Account Manager, prioritized case management and around-the-clock support. There is also Priority Support for international users.  
Optimized for Search
If your first stop is Google when you need a quick answer, you're in luck. The new Tech Support pages are optimized to deliver answers to your questions  – even if you ask them on popular search engines. 
Mobile App Notifications
As part of the new Support experience, you can download the mobile app on iOS or Android, then subscribe to receive support notifications about the products you're most interested in. That way, you can receive case and bug status updates immediately. You'll also be one of the first to know when there are new support articles, patches and technical papers available.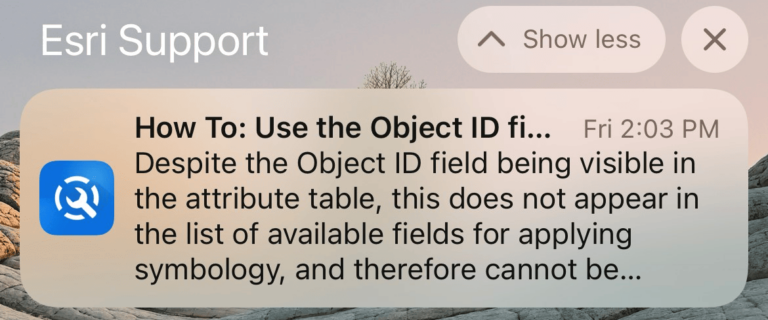 Of course, there are many other improvements to the site that make it faster and more user-friendly for everyone including many accessibility enhancements. And we're just getting started. You can expect continual improvements to your support experience as our team will be regularly introducing new features over the coming year.  

Thank you to those who participated in interviews with our team. We appreciate your time sharing your experience and testing out the usability of the new site. Your insights are incredibly valuable and helped shape the new Technical Support experience you see today. 
If you have a moment, we encourage you to visit the new Technical Support site to see the new experience for yourself and ensure you're ready for the next time you need help with ArcGIS. 

Commenting is not enabled for this article.