ArcGIS Business Analyst Pro helps you make smarter decisions for market planning, site selection, and customer segmentation by combining demographic, business, lifestyle, spending, and census data with map-based analytics. After conducting complex analysis in ArcGIS Business Analyst Pro, you can share your results through analytical reports generated from various Business Analyst geoprocessing tools.
What's new?
At ArcGIS Pro 2.9, we debuted the first redesigned report, the Wind Rose report. We designed the new reports to make information clearer and more accessible. The reports contain visual elements such as icons, charts, maps, tables, and indicators, these were made larger and provide more context. We have also included dynamic text and information to further highlight the uniqueness of each analysis. We continued this design effort in the ArcGIS Pro 3.0 release with a total of four updated reports. These reports are completely redesigned to enable crucial information from the analysis to stand out in key indicators, charts, and maps.
The reports are built on templates that look similar to infographics. The focus of these reports is to highlight key information from the analysis. The various sections within the report rely on the output attribute information and the output geographies from the analysis.
Redesigned reports include the following:
Wind Rose report
Find Nearby Locations report
Measure Cannibalization report
Market Penetration report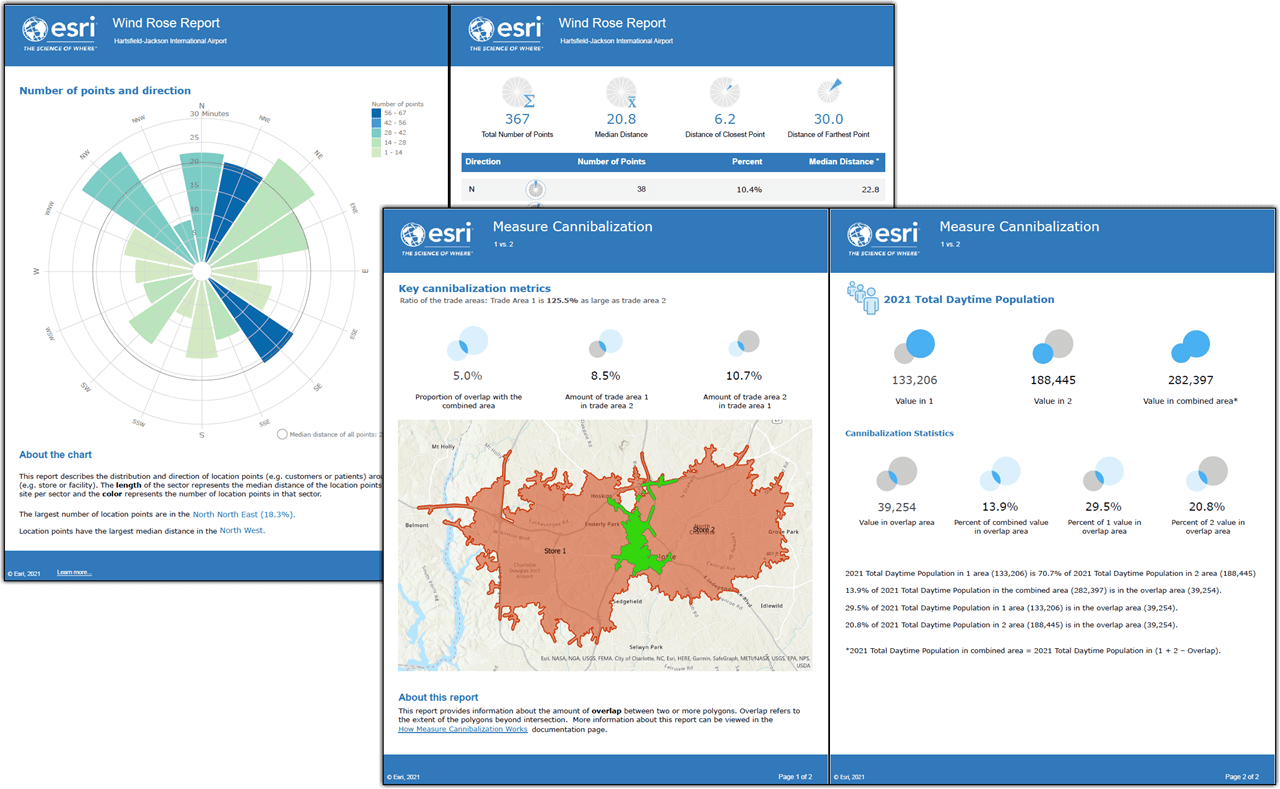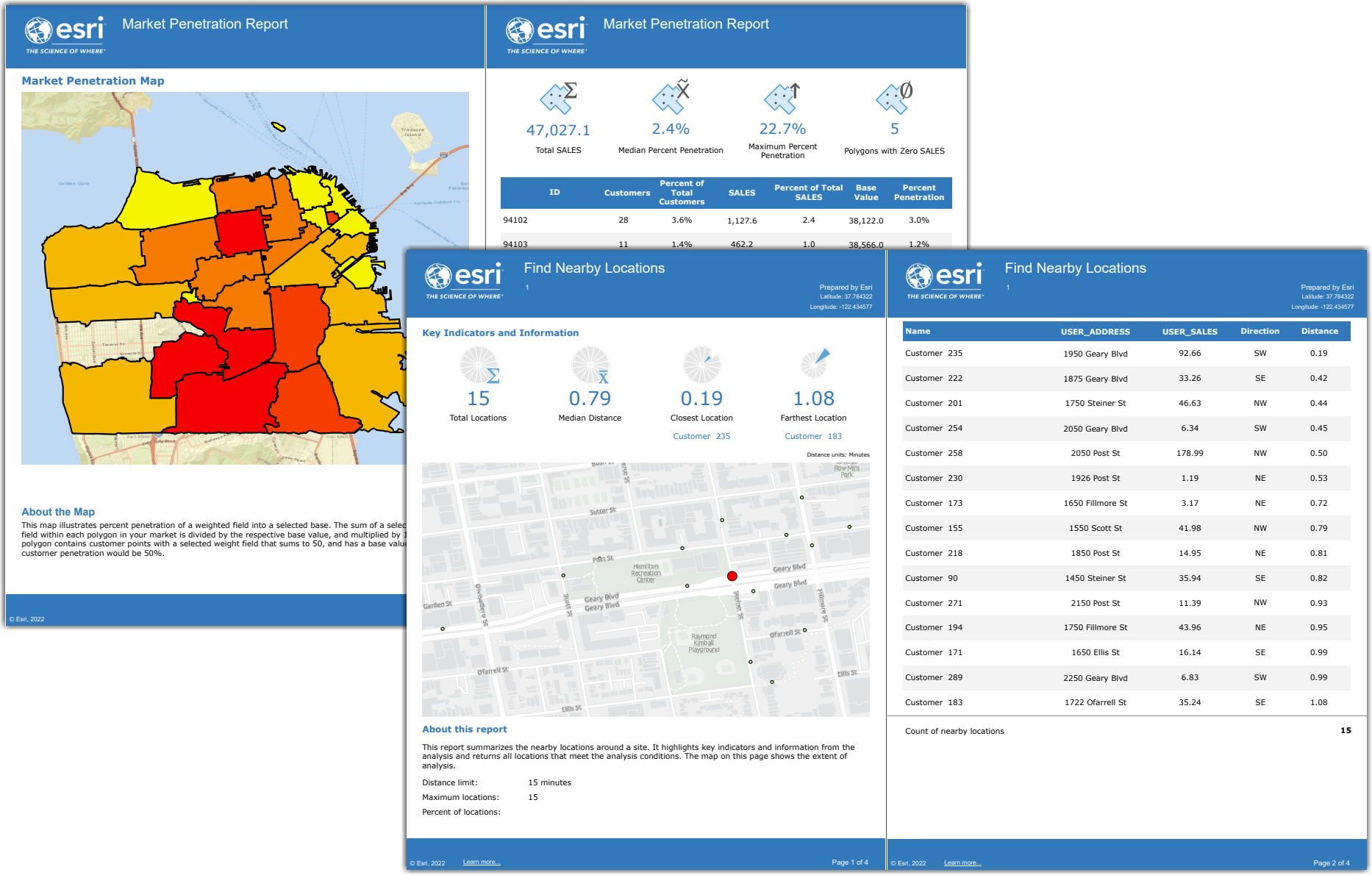 What's coming?
In the coming releases of ArcGIS Pro, watch out for redesigned reports for Territory Design and Target Marketing analysis. In future releases, the team also plans to update the classic Esri reports.
Resources
Refer to the tool reference documentation to learn more about interpreting the reports
Refer to the tool concept help documentation to learn more about the tools