As soon as you have access to the app, here is how to get started. The first and foremost thing you do is to create a site. Let me walk you through the steps for creating a site within ArcGIS Business Analyst Mobile App.
There are couple of ways of creating a site:
Search for an address.
Tap and hold on the map.
Search for an address
If you know which address you are looking for and you need to place a pin on the exact location, then type in the address in the search bar of the map page and hit Enter. The search feature in the app provides you with different possibilities for the location you typed. You can choose the one you want, and it will place a pin on the map.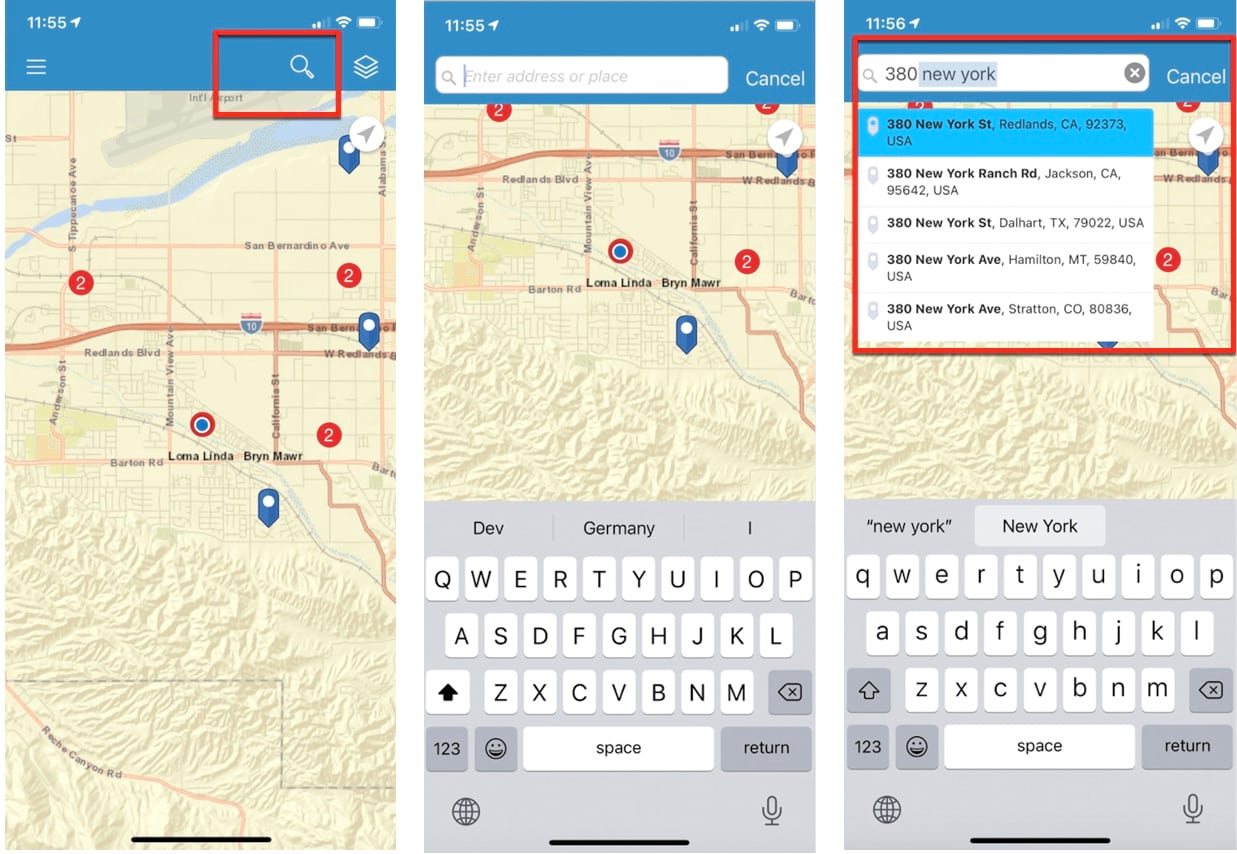 Tap and hold on the map
If you know approximately where your pin needs to be placed, zoom in and out of the map or pan to the place where you need to place the pin, and tap and hold on the map to place a pin.
Once you place a pin on the map, the site card appears, with the Create Site option.
Tap on Create Site to actually create a site.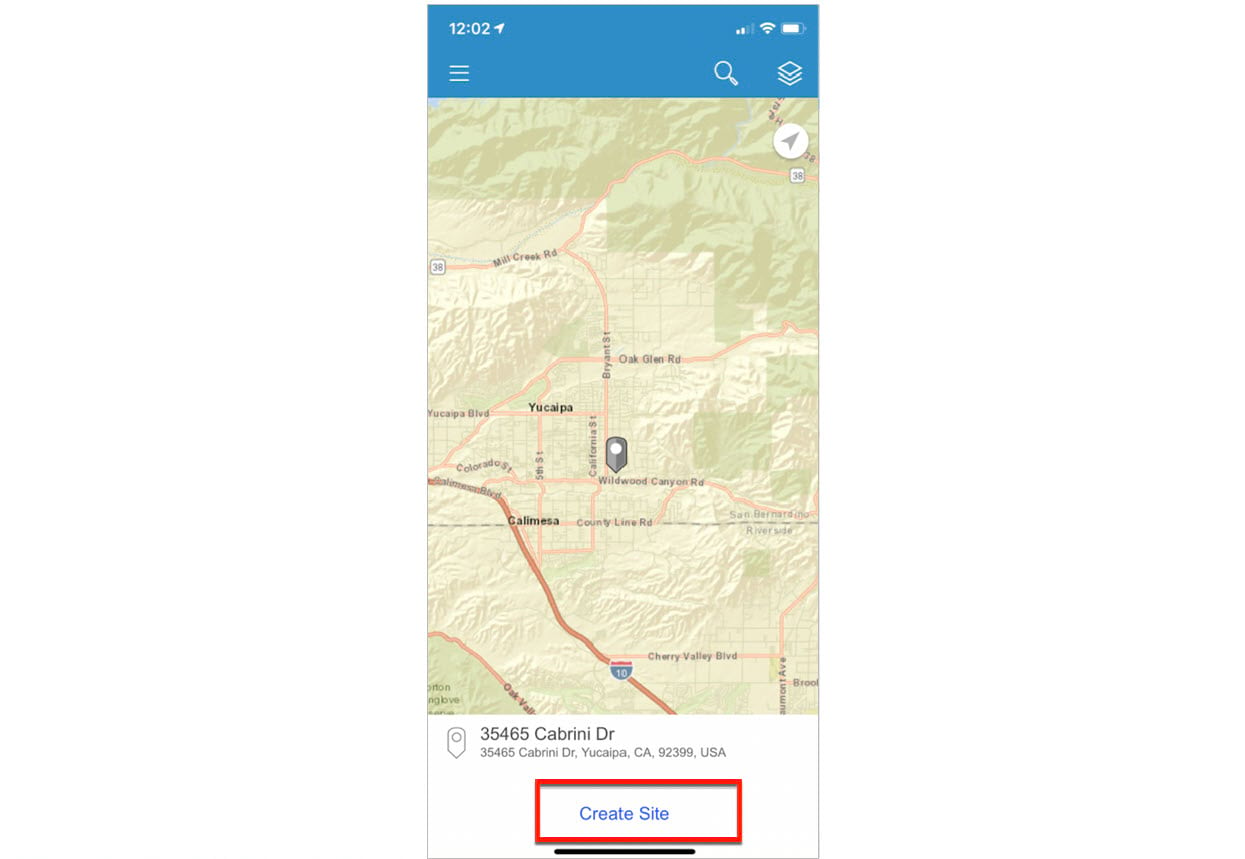 Choose the site buffer. Site Buffer is the area around the point of interest. It can either be: Ring, Drive Time, or Walk Time.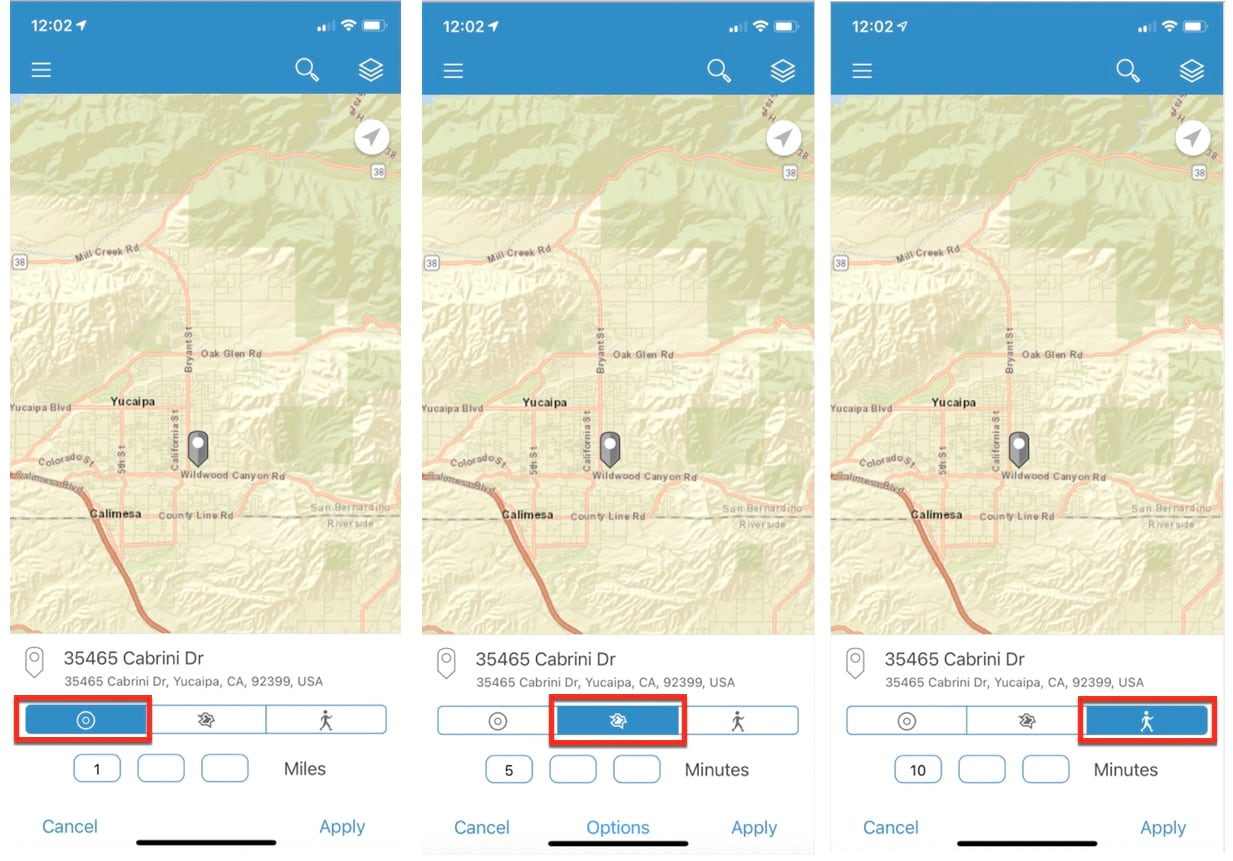 You can also choose the size of the buffer. By default, Rings have a 1-mile buffer, Drive Times have a 5-minute buffer, and Walk Times have a 10-minute buffer.
Note: These defaults can be changed in the settings within our app. In addition to the site buffer and size, Drive Time has additional options called Drive Time Options: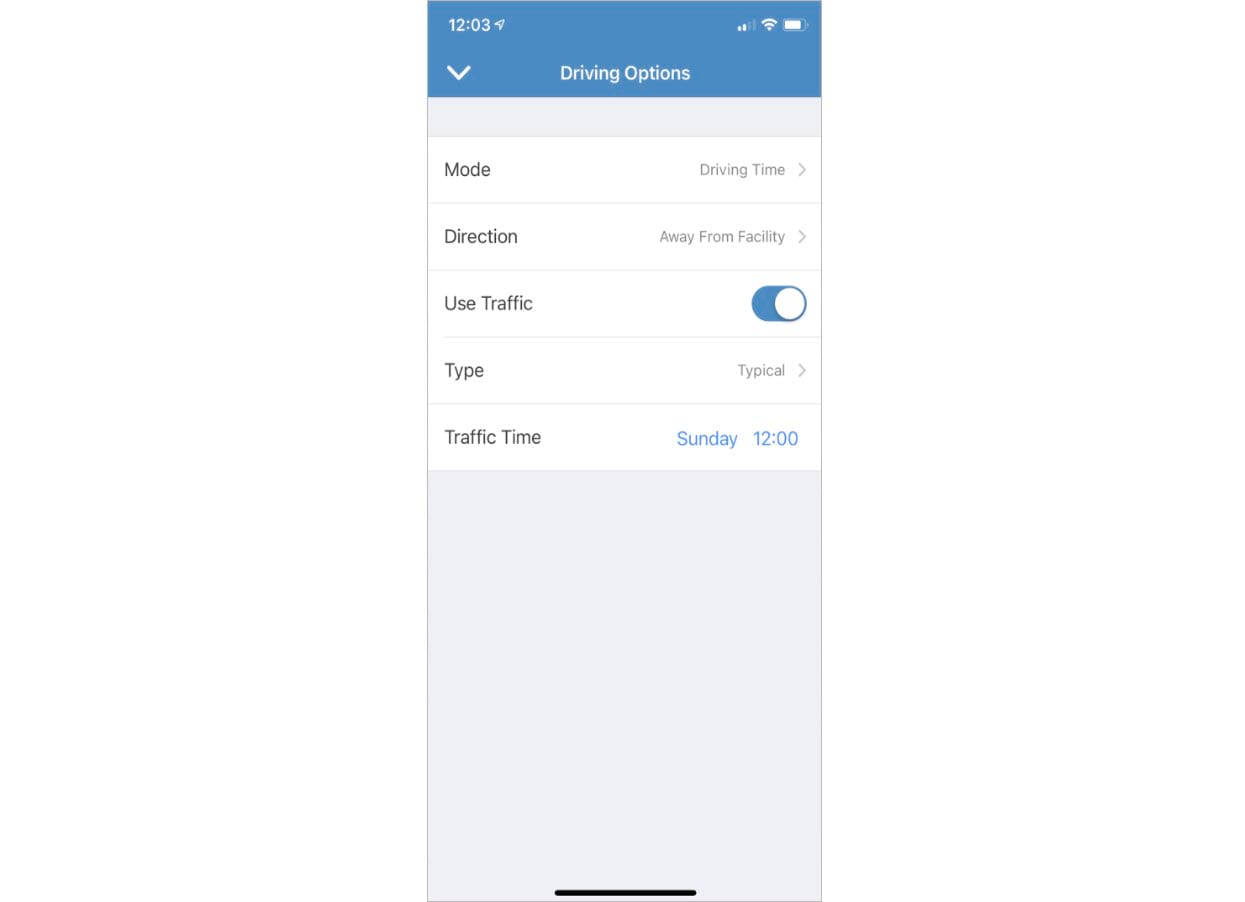 Drive Time Options
1. Mode
Driving Time
Rural Driving Time
Trucking Time
2. Direction
Away From Facility
Toward Facility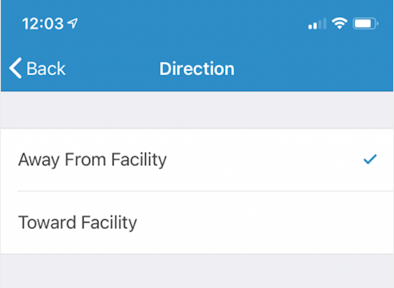 3. Use Traffic
The Use Traffic setting can be toggled OFF or ON. If Use Traffic is set to ON, you can select the Type of traffic, either:
Live Traffic
Typical Traffic
You can also set a Traffic Time to estimate drive time conditions at a particular time of day.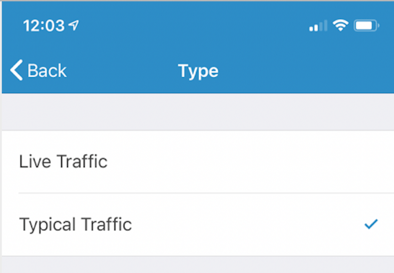 Note: you can add up to 3 buffer sizes for any buffer type.
The Drive Time and Walk Time value should be anywhere from 1 to 300 minutes. Ring sizes can range from 0.25 to 1000 miles.
Once you choose the buffer type and the size, Tap Apply. Your site is successfully created!.