Note: This blog covers the classic Esri Story Maps. Story authors are encouraged to use the new ArcGIS StoryMaps to create stories; however, Esri will continue to maintain the classic templates for your use. For more information, see the Product road map.
---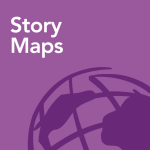 The Esri Story Maps website has been updated to make it faster and easier for you to start making story maps!
Creating stories is now easier
There's a new Create Story wizard that lets you pick one of the hosted Story Map apps and start building. To launch the wizard, click the Create Story button that you can now find on the Apps page, My Stories page, or Home page. If you need help picking the right app for your story click Ask the Pros, answer some simple questions, and we'll suggest which app to use.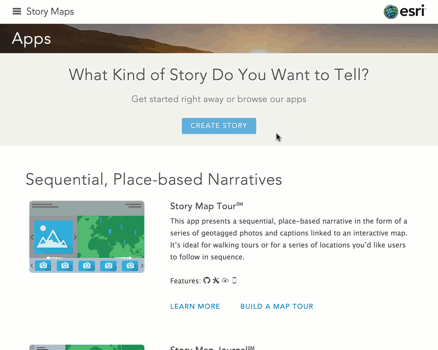 Other website enhancements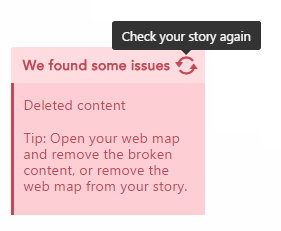 My Stories, which was introduced earlier this year and updated with new features in July, is a great way to keep track of your Story Maps and check them for issues. This website release includes many fixes and performance improvements for My Stories, and there's also a new button that makes it easy to recheck a story after you've fixed an issue.
In the Story Maps Gallery, there's a new filter in the Format category that helps you find good examples of how developers and web designers have customized Story Map apps. It's a great way to get ideas for your own creative customizations!