Accurate and healthy data is vital to a successful GIS implementation.
Errors introduce unacceptable risk and unplanned costs. Therefore, the quality of your GIS data is critical for decision-making, planning, and analysis.
Are you looking to get an assessment of how "clean" or "ready" your data is from an Esri expert? At the upcoming Esri Infrastructure Management & GIS conference, you have the opportunity to sign up for a free data health check and virtually connect 1:1 with an Esri industry expert who will review and analyze your data to determine next steps.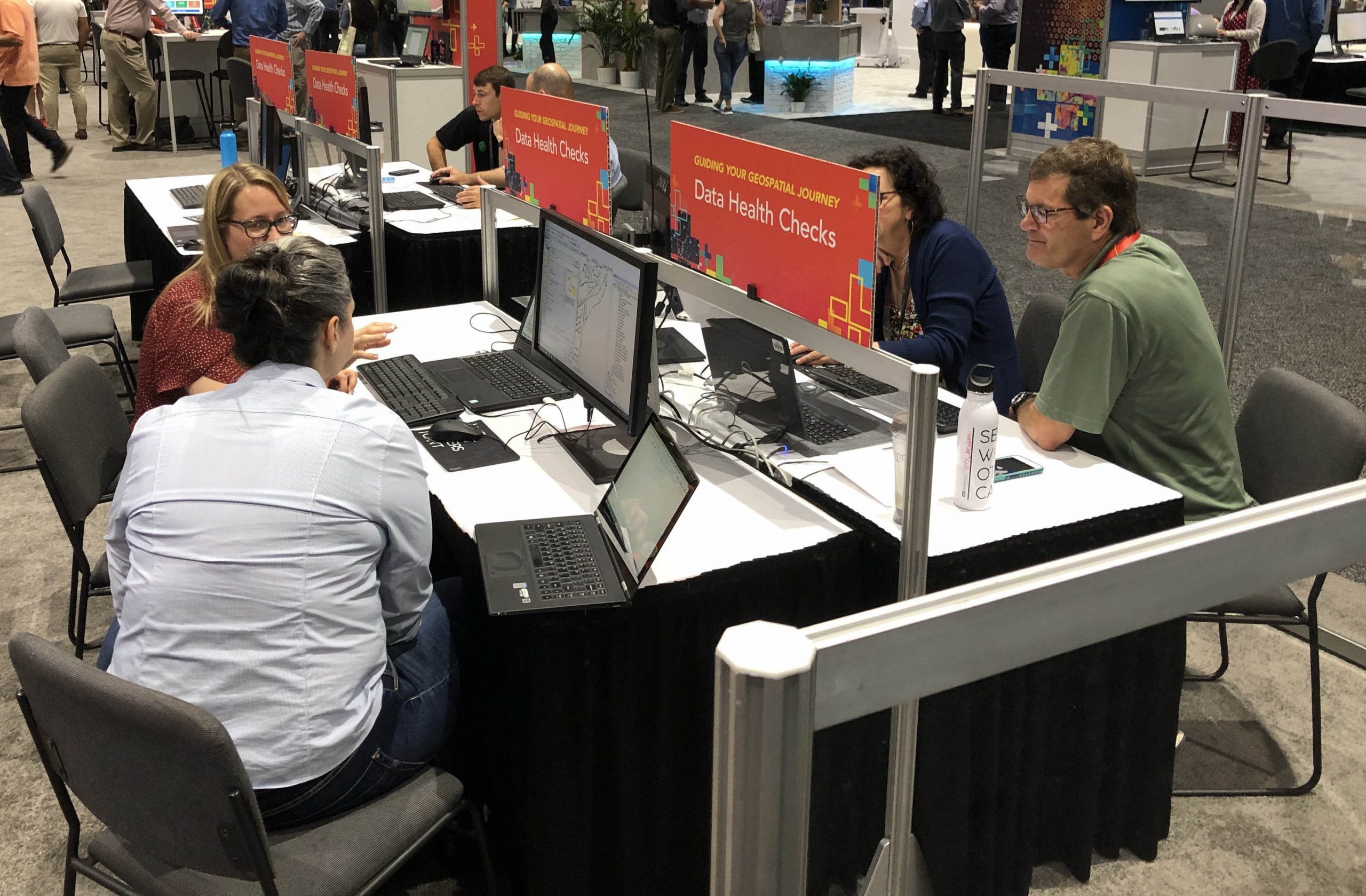 What are the benefits of a data health check appointment?
There are various reasons why you should sign up. Are you new to GIS and just starting to migrate your data into a geodatabase? Does your organization rely on GIS data for analysis and/or decision-making? Are you looking to migrate to the Indoors data model or integrate your BIM data into GIS? In all these cases and more, there can be trouble when you have missing information or data in the incorrect location. A data health check gives you an assessment of the data's current quality, enabling you to take next steps in ensuring the data is healthy, accurate and ready for its intended purposes. After all, good data is the heart of any GIS!
How to sign up?
If you work with one of the below datasets, you can take advantage of this opportunity by filling out a form with your contact information, selecting the dataset you would like Esri to review, and submitting the form to schedule your virtual appointment.
Water, wastewater, storm water
Electric and gas
Linear referenced pipelines
Indoors
BIM
Upon submitting the form, Esri staff will contact you to provide instructions on how to prepare your data for the appointment and to schedule a date/time during the hours listed below. We will also provide a safe location for you to upload your data.
Tuesday, Oct 27, 2020 | 12:00 p.m.–4:00 p.m. PDT
Wednesday, Oct 28, 2020 | 8:00 a.m.–2:00 p.m. PDT
Thursday, Oct 29, 2020 | 8:00 a.m.–2:00 p.m. PDT
Friday, Oct 30, 2020 | 8:00 a.m.–1:00 p.m. PDT
During your appointment, you'll receive an explanation of the key data checks and a high-level review of key data concerns. If errors are detected, a copy of the error features, and an Excel report with percent accuracy will also be provided. In the case of Indoors dataset, you will receive a data readiness checklist to see if your building data is ready to be migrated into the Indoors data model. And in the case of BIM dataset, we will provide guidance on what's needed to integrate it into GIS.
Interested in other types of appointments? Here's a quick overview:
Architecture Maturity Review: Receive advice and feedback regarding your enterprise implementation, including finding the correct solution based on functional and non-functional requirements, and leave with recommendations for meeting security & architecture needs.
Utility Network Implementation Consultation: Covers key business and system integration requirements, geospatial workflows, and data migration planning & strategies. You will leave with recommendations that will help you achieve your strategic objectives.
Workforce Development Planning: An Esri Training Consultant will analyze your current workforce roles and capabilities, how your organizational skills align with mission-critical ArcGIS workflows, and will help create an actionable plan to ensure your teams are prepared to deliver results.
Don't miss this opportunity. Sign up for a free appointment today as space is limited!
"Esri staff was phenomenal! She explained completely, showed steps, and explained questions on the fly. It was really a highlight of my conference experience so far to work on this with her. "