ArcGIS Data Reviewer is an extension for ArcGIS Pro and ArcGIS Enterprise that helps you automate, simplify and improve your data quality control and management. The new release for ArcGIS Pro 3.1 and Enterprise 11.1 comes with new data quality checks and other updates that allow you to optimize management of roadway and pipeline features. For a complete overview of what's new in ArcGIS Pro 3.1, please click here.
New Checks in ArcGIS Data Reviewer
In this release, the former Invalid Events check was replaced by a series of new checks to assess the integrity of features that are modeled as linear referenced events.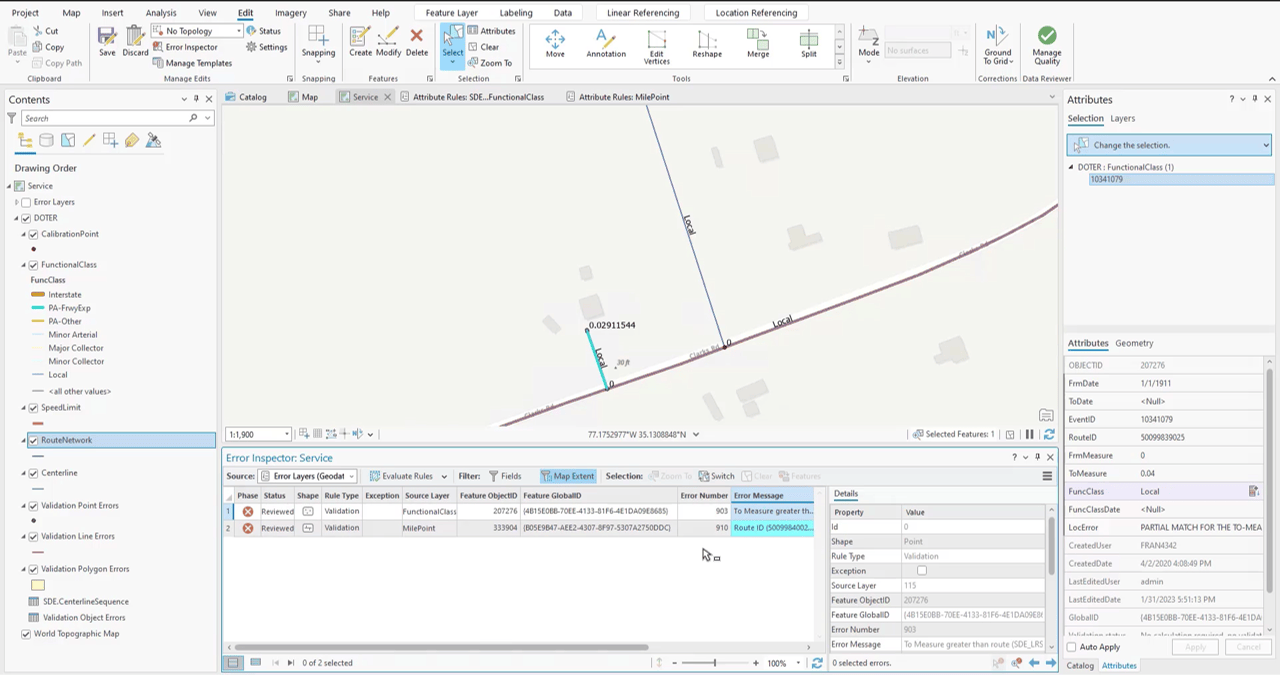 Managing error exceptions
Not all errors detected during automated review are valid. There may be situations when an error condition is considered an exception to a rule. With the new release the lifecycle status of your error feature is now automatically updated when it is marked as an exception.
Watch this video to learn more about what's new in ArcGIS Data Reviewer and get a demonstration of the event validation checks for roadway features:
Visit the Data Reviewer product page to learn more about the product and visit our Esri Community to ask any questions, provide your feedback and ideas.