On March 20th over 4,500 professionals will gather for the 2018 Esri Federal GIS Conference (#FedGIS). The two-day conference allows attendees to explore ground-breaking ways government use geospatial technologies to solve the world's greatest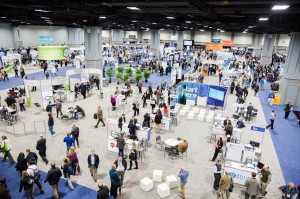 challenges. Join our community and Esri President, Jack Dangermond, to explore the future of GIS and hear from accomplished leaders about their innovative projects and successes leveraging GIS. Esri tech experts will also show you advances in GIS technology and how you can use the latest tools.
Don't miss the GIS Solutions EXPO where you can connect and collaborate with exhibitors along with Esri experts. Here you can also meet with a multitude of government agencies and connect with Esri Emerging Partners in the Startup Zone (SUZ). Esri Startup Program hosts the SUZ, with a demo theater featuring presentations from the five exhibiting partners, presenting their innovative solutions and showcasing their many projects.
These companies have integrated ArcGIS within their products to improve workflows, deliver better services, and help your business meet current mandates. You can benefit from their knowledge and experience as you interact with CEO's, technical leads, developers, and a wide range of specialists who will present their innovative applications.
Startup Zone & EXPO Times: Hall B, Lower Level
March 20, 12:30 PM – 6:30 PM, Hall B
March 21, 10:30 AM – 5:15 PM, Hall B
Startup Zone Exhibitors

Company

Description

Industry Focus

A platform to empower outdoor adventures by connecting nature park managers and visitors. The platform offers a mobile app for park visitors and a dashboard for managers to gain insight into visitor's behavior and make data driven decisions.
Natural Resources, Conservation, Parks & Recreation
GeoMarvel is a geographical software development company. We specialize in GIS web & mobile applications, data visualization & processing, workforce optimization, cloud infrastructure and computing and ArcGIS Platform solution.
GIS Services, National & Local Government
GroundVu – imagery, 3D point clouds, and geo data as a service. Enterprise and professional GIS requires high quality, reliable rapid delivery of ArcGIS ready data. At GroundVu, we capture, process, and deliver high resolution imagery in 2D and 3D into organizations Portal for ArcGIS. Come learn about our work with utilities, local governments, and other organizations dealing with large areas of interest covering hundreds and thousands of miles.
National & Local Government, Defense, Electric & Gas
Navteca is a woman-owned technology services company focusing on emerging technologies and IT innovation, like cloud and virtual reality. A small business headquartered in Greenbelt, Maryland, Navteca develops, executes, and manages technical solutions for government clients like NASA and NOAA. Navteca has been an early leader in using virtual reality for GIS data visualization.
National Government, Sciences
SafeGraph maintains the world's largest human movement dataset based on anonymous location data from mobile devices.
Commercial, National & Local Government
 Startup Zone Demo Theater Schedule
Time

Presentation

Company

Description

Tuesday, March 20
2:15pm-2:45pm
Stepping into GIS Data: Data Visualization in Virtual Reality
Virtual Reality (VR) takes Earth observation GIS data visualization to the next level through immersion, interaction, and new perspectives. In this presentation Navteca will demonstrate how they're working with NASA data in a disaster application scenario.
3:15pm–3:45pm
Holistic Solution for Park Management Agencies through ArcGIS & Easy2Hike
Use your budget wisely. Learn how to leverage your existing GIS data to enhance experiences for park visitors. Use innovative tools to engage with large audiences and gain insight into visitors' behavior, so you could take data driven decisions when managing your parks.
4:00pm–4:30pm
Leveraging GroundVu for Imagery, 3D Point Clouds & Geo Data as a Service
Better decisions require accurate and current information. GroundVu offers on-demand remote intelligence as a service. We fly and drive your area of interest to extract and deliver just the critical GIS-ready data you need. Learn about how we supported Hurricane Harvey.
Wednesday, March 21
11:15am–11:45am
Understanding Human Movement
How anonymous Human Movement Data can drive better decision making across all levels of Government.
3:30pm–4:00pm
Indoor Mapping and GIS for Government
Learn how new indoor mapping technology is creating opportunities for facilities and asset managers to create more efficient systems to utilize and manage their buildings and associated assets, providing more complete data to public safety agencies for planning, responding and reporting to events inside of buildings and providing the communication industry better data to design, maintain and utilize lifesaving communication networks inside of buildings.
Download the Startup Zone Flier for 2018 FedGIS.
If you haven't registered, we encourage you to join us and share ideas, discover new trends, and learn how GIS can help us all understand our world and make a difference. Continue to monitor the website, esri.com/fedgis, agenda and engage on social via #FedGIS and @Esri / @EsriStartups.
If you can stay an additional day, we encourage you to also attend Esri Developer Summit DC (DevSummit), March 22nd.
See you in DC!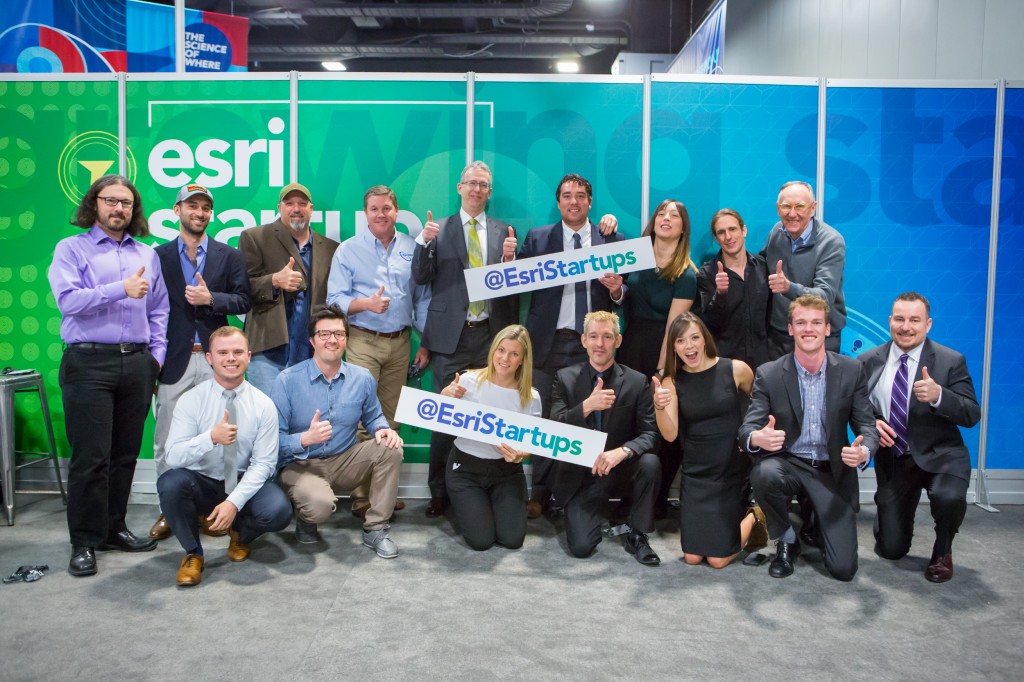 Commenting is not enabled for this article.