ArcGIS Drone2Map 2.2 is out now and available for download. This release includes technology enhancements and usability enhancements that you have been asking for such as the new camera picker and new manage pane, ground control enhancements, and changing the default color for image links. Those and more of the highlights of the Drone2Map 2.2 release are described below. For a more complete listing of updates, please refer to the help doc.
Usability Enhancements
Dynamic view of pixel values
The Image Information tool now allows you to view pixel values in your orthomosaic, updated dynamically as you move the cursor.  This is especially helpful when working with multispectral data, enabling you to view the pixel values of all bands.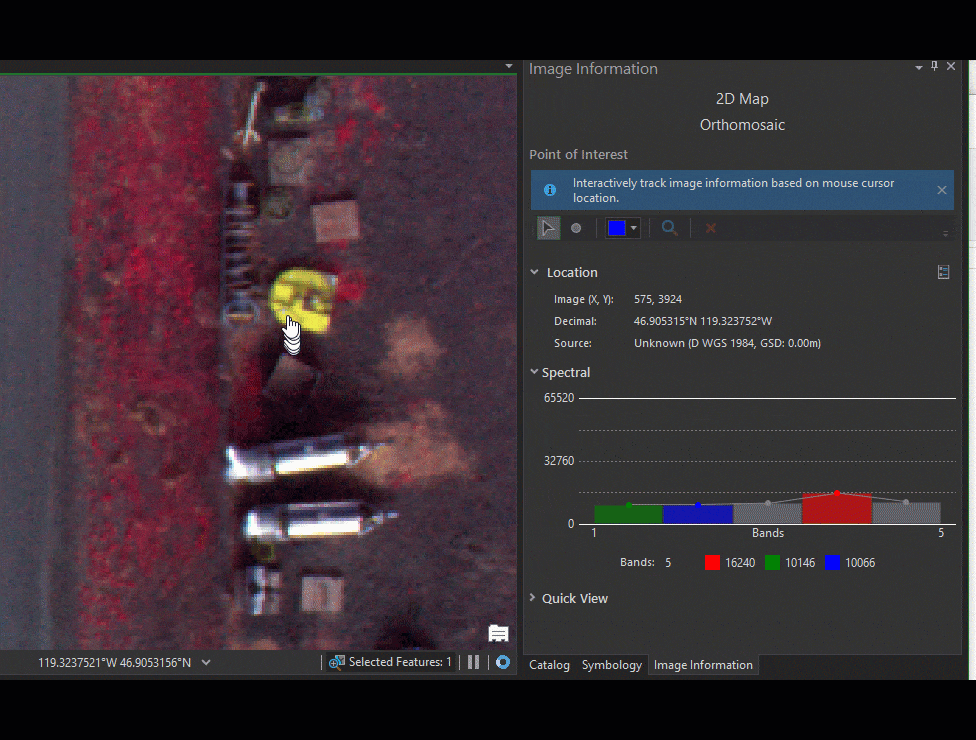 New Manage Pane
Project outputs have been consolidated into one easy-to-manage location. Quickly choose the products that are right for your project and control how those products are incorporated into your project. Easily access processing options, manage each processing step, and track the progress of your project.
Sharing has been moved to the Manage Pane, providing a more streamlined experience when tracking the progress of sharing jobs and managing job queues.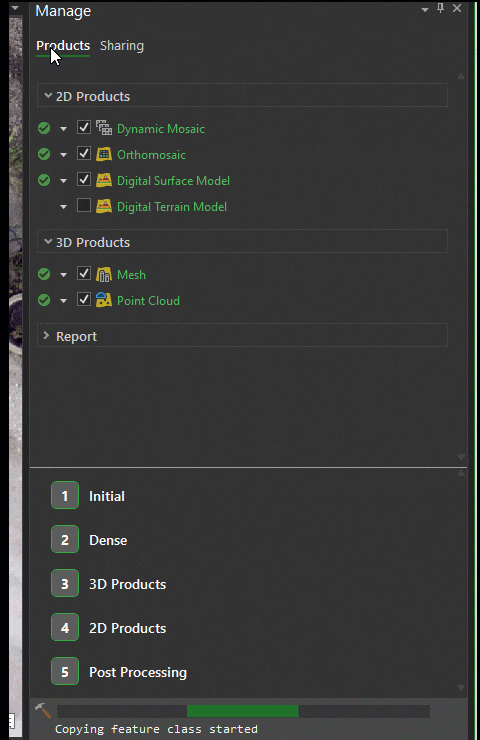 Change the default color of image links
Never lose site of the Image Links Editor marker. Customize the color of the Image Links Editor marker for increased visibility against your imagery.
Enhanced View of Topography
The Digital Surface Model and Digital Terrain Model are now automatically rendered as a shaded relief, emphasizing the topography and making it easier to see details in your DEMs.
Quick access to batch project results
After batch processing, you no longer need to open individual projects to access your results. Instead, the project folders are automatically added to the Catalog after processing, giving you faster access to project outputs.
Ground Control Enhancements
Adding control to your project is now faster than ever with three-way synchronization between the Control Manager, Image Links Editor, and Map. Selecting a control point in one will automatically activate the control in the others, making it easier to locate and place control in your project.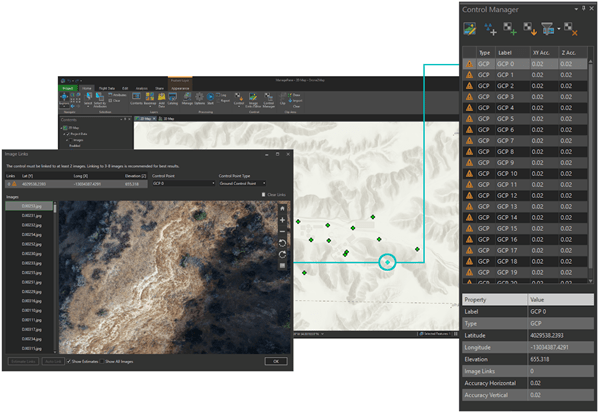 Technology Enhancements
Camera Options
You can now control camera optimization and choose between multiple pre-stored cameras. If you have a calibrated metric camera, and/or high accuracy GPS using post processing kinematic (PPK) or realtime kinematic (RTK) capabilities, you can ensure Drone2Map will apply your known input values. The default settings assume your camera parameters and GPS positions are estimated values, allowing the software to adjust these settings automatically. Now for drones with high accuracy inputs, the internal and/or external parameters can be fixed using the Camera Optimization selections.  Additionally, choosing the right camera model is critical to achieving high quality outputs. Now in the Edit Camera tool, you can choose between multiple pre-stored cameras.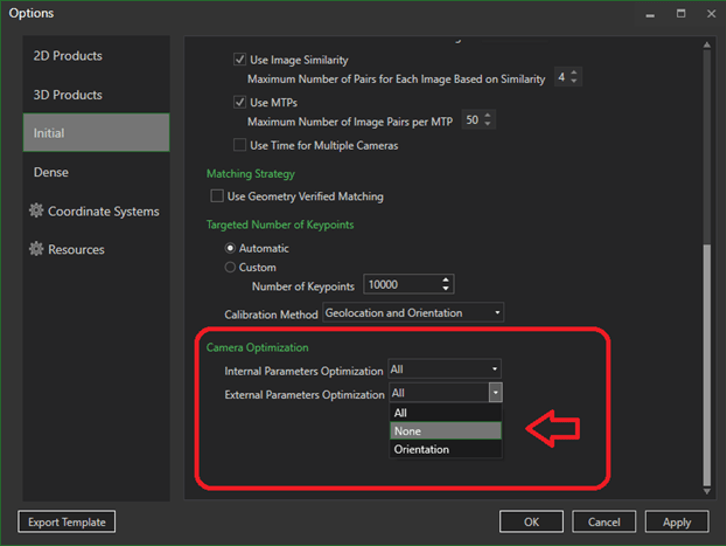 Protect sensitive features in your imagery
With the addition of the Orthomosaic Editing tools, you can now easily omit sensitive data from your orthomosaic before sharing it with your organization.
Elevation sources based on image services
Use your existing image services as the elevation source when adding control from the map or adjusting image altitudes. See Drone2Map help for additional information.
Set GPS Source
In addition to importing GPS data, the Set GPS Source tool now allows you to see what GPS tags are being used and change key attributes such as accuracy, altitude reference, and many more.
Faster Processing Engine
Initial processing and dense processing steps have been improved to produce faster results, which means less time waiting on your data to process and more time working with results.
Additional software enhancements have been made as well. Full release notes for Drone2Map 2.2 are available here.
Try the new version, and please let us know what you think!  Drone2Map@esri.com