ArcGIS Excalibur is a new, modern web-based experience to work with imagery layers in your Web GIS.  This premium web application is available as part of the upcoming release of ArcGIS Enterprise 10.7.  ArcGIS Excalibur is a lightweight and intuitive browser experience that provides users with tools and capabilities for streamlining image and geospatial analysis. Powered by Image Server, users can perform on-the-fly processing and dynamic enhancements through raster functions. The initial release of ArcGIS Excalibur enables users to easily:
Perform image interpretation and exploitation including dynamic image manipulation, enhancements and measurements.
Work with orthorectified and oblique imagery side-by-side, which includes display of your GIS features providing context and increased value when working with your imagery layers.
Enable feature creation and editing capabilities when working with imagery to facilitate effective image interpretation workflows like collecting and recording observations from imagery.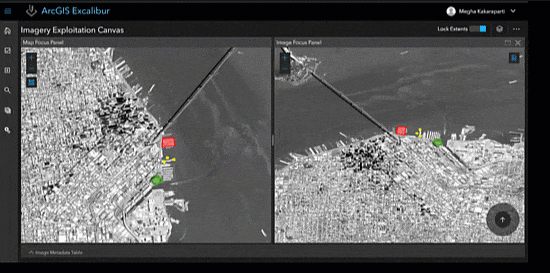 In addition to the above areas, ArcGIS Excalibur introduces the concept of an imagery project. An imagery project is a dynamic way for users to organize resources that are required to complete an image-based task in a single location. With Excalibur, you can create imagery projects with geospatial reference layers and use a set of tools to streamline image-based workflows in a focused and efficient manner.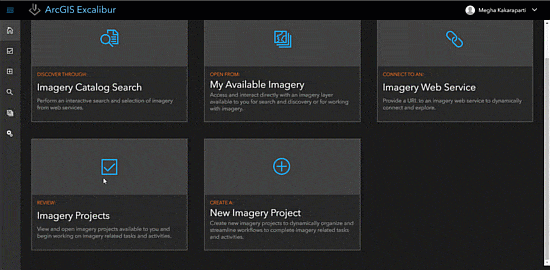 Users can create and share imagery reports to determine patterns of activity, indications and warnings, and improved understanding and insights.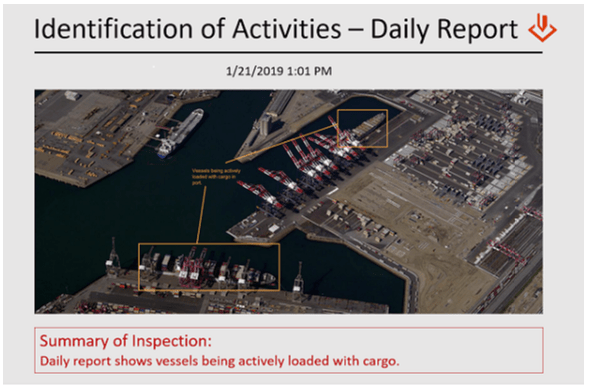 ArcGIS Excalibur is intended for analysts, imagery specialists, and imagery managers who need to discover, analyze, report and disseminate information derived from imagery analysis and focused workflows.
Visit our website for more information on ArcGIS Excalibur.
Commenting is not enabled for this article.