With Esri's 2020 User Conference around the corner, we want to tell you about some of the new features and enhancements in the latest ArcGIS Excalibur 2.0 release scheduled for late summer. These new additions to Excalibur create an even more streamlined workflow for your imagery, and include updates to imagery project workflows, enhancements to the way you can create reports derived from imagery, and the ability to publish hosted imagery.
Enhanced imagery project workflows
In previous releases, you had a choice of saving an imagery project as a base or an observation imagery project through a guided, step-by-step workflow. Now at 2.0, capabilities can be added or removed from your project at any time through the Imagery Projects Details view. The experience to create imagery projects has been streamlined in the Catalog and Canvas views where you can save your work as an imagery project and define details about your project such as a name and set of instructions informing users on what they need to accomplish.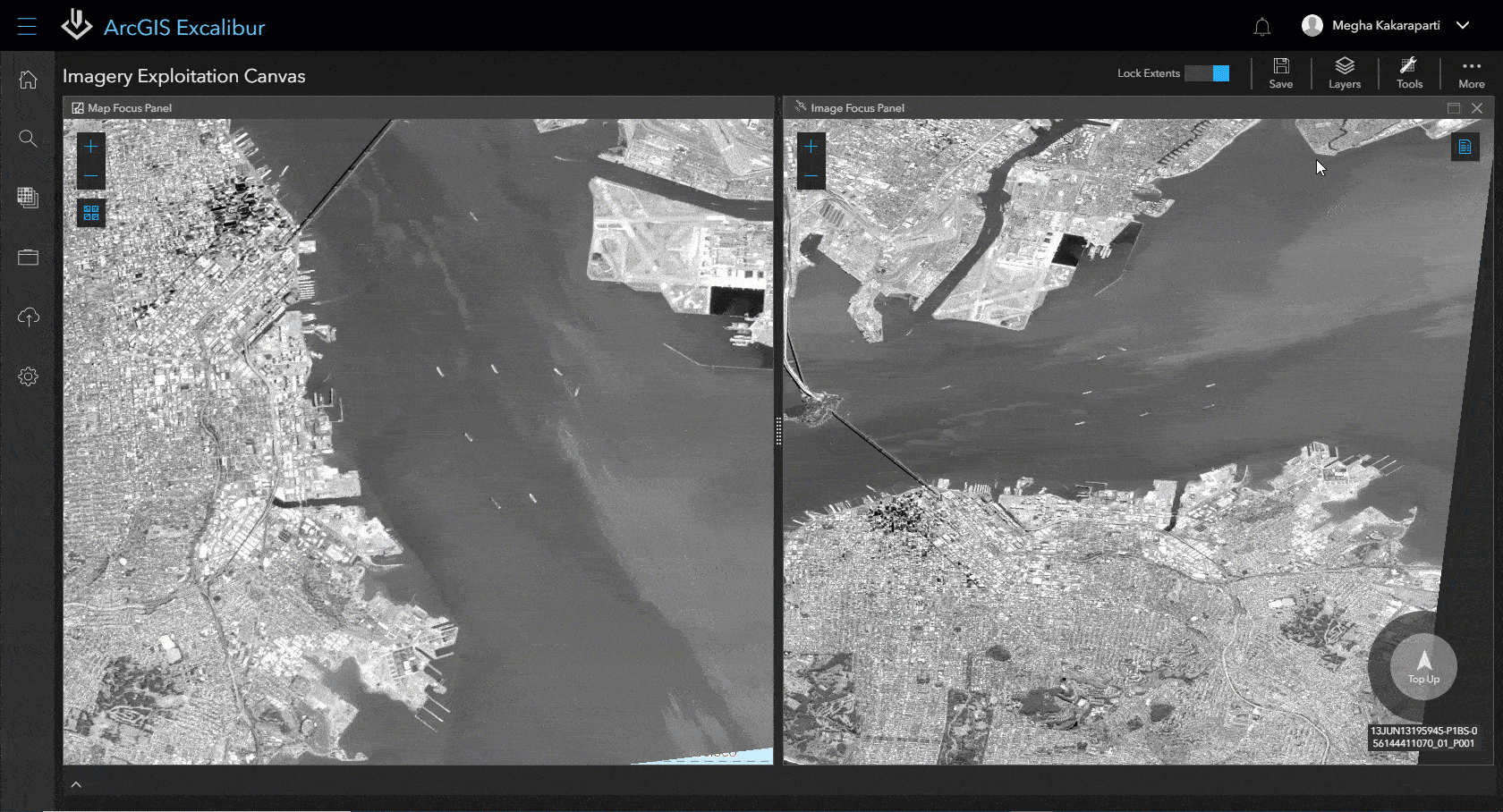 What about collecting observations in these projects? Glad you asked! Once a project has been created, any observation layers can be added to it through the Imagery Project Details. Additional capabilities such as utilizing an existing web map containing geospatial reference or context layers can also be added to your project providing value to analysts leveraging your project.
Imagery projects are also more dynamic at 2.0 allowing users to save the state of their project in the Canvas view at any time to include:
The viewing extent of your canvas
If your extents were locked
If an image was selected as the focus image
Which view mode the Canvas was in
If any images were selected in the metadata table
If any image display properties were set on the focus image
If any measurements or mark up were displayed on the image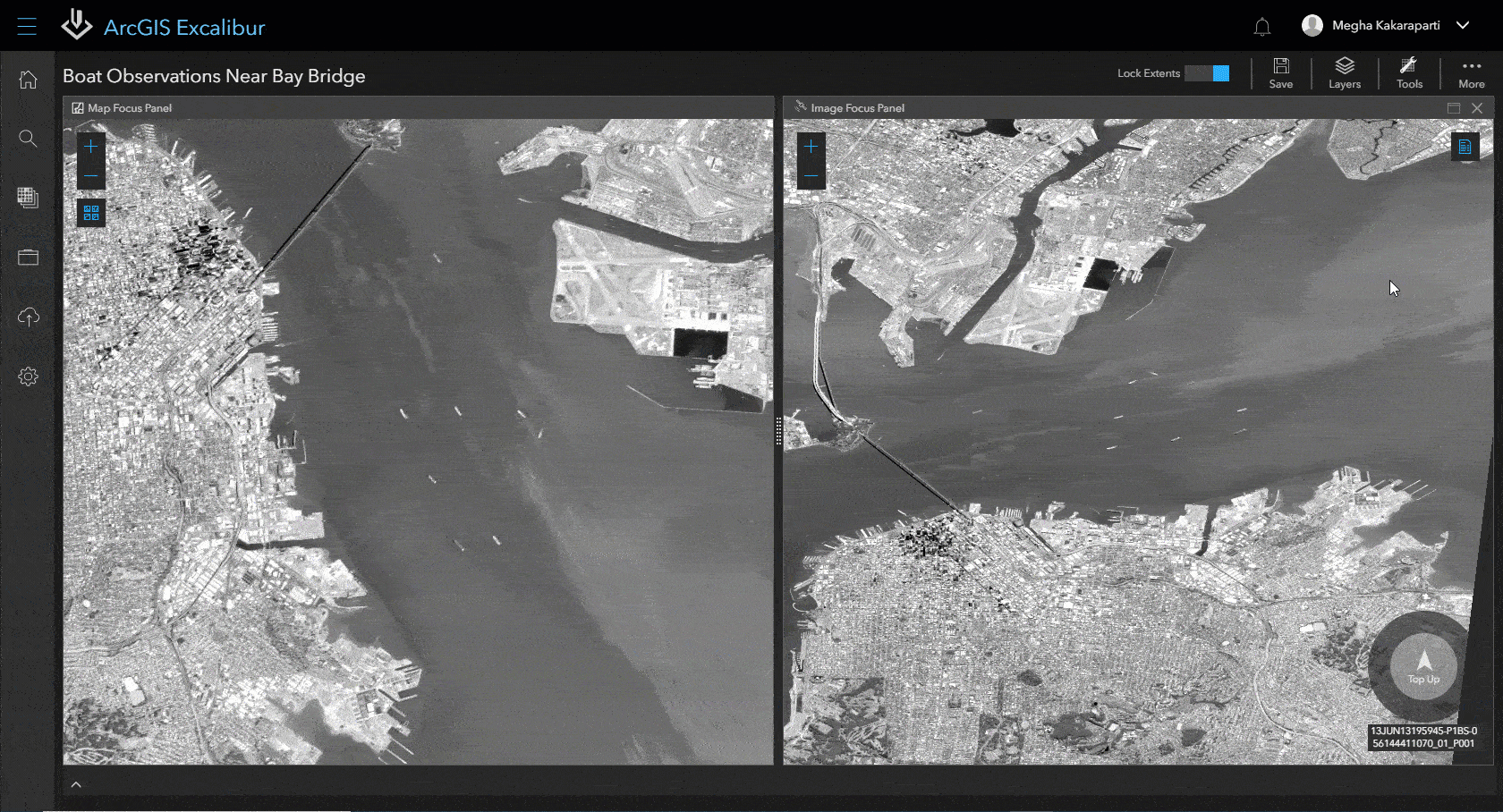 Save mark up to a project
We heard you and listened. With Excalibur 2.0, you can save mark up in an imagery project as a feature collection stored with your project.  The mark up on your project is cloned in both the Map Focus Panel and Image Focus Panel to provide you with a frame of reference in each view. Will my mark up disappear if I close my imagery project? Not at 2.0! Your mark up work will be waiting for you once you return to your project.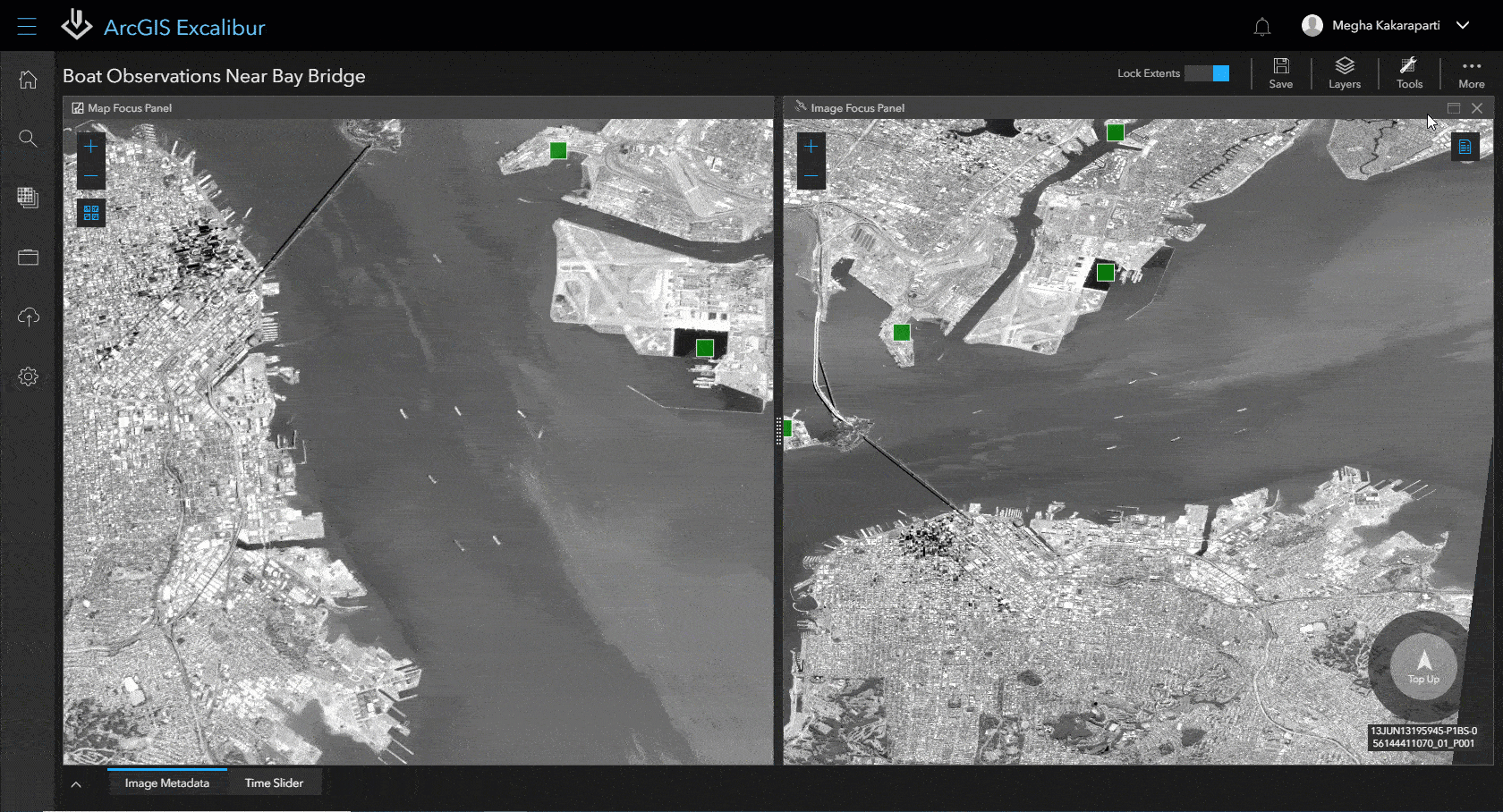 Create Report tool
You are probably familiar with creating a presentation in Excalibur. Now, this tool is enhanced to include template layouts and is known as the Create Report tool at 2.0. You can generate a report to disseminate key information about a specific area of your imagery through a Microsoft PowerPoint presentation. The Create Report tool allows you to define an area of interest and add any comments from your analysis. You can create a report from both the map focus panel or image focus view. Additionally, you have the option of uploading your report directly to your portal account.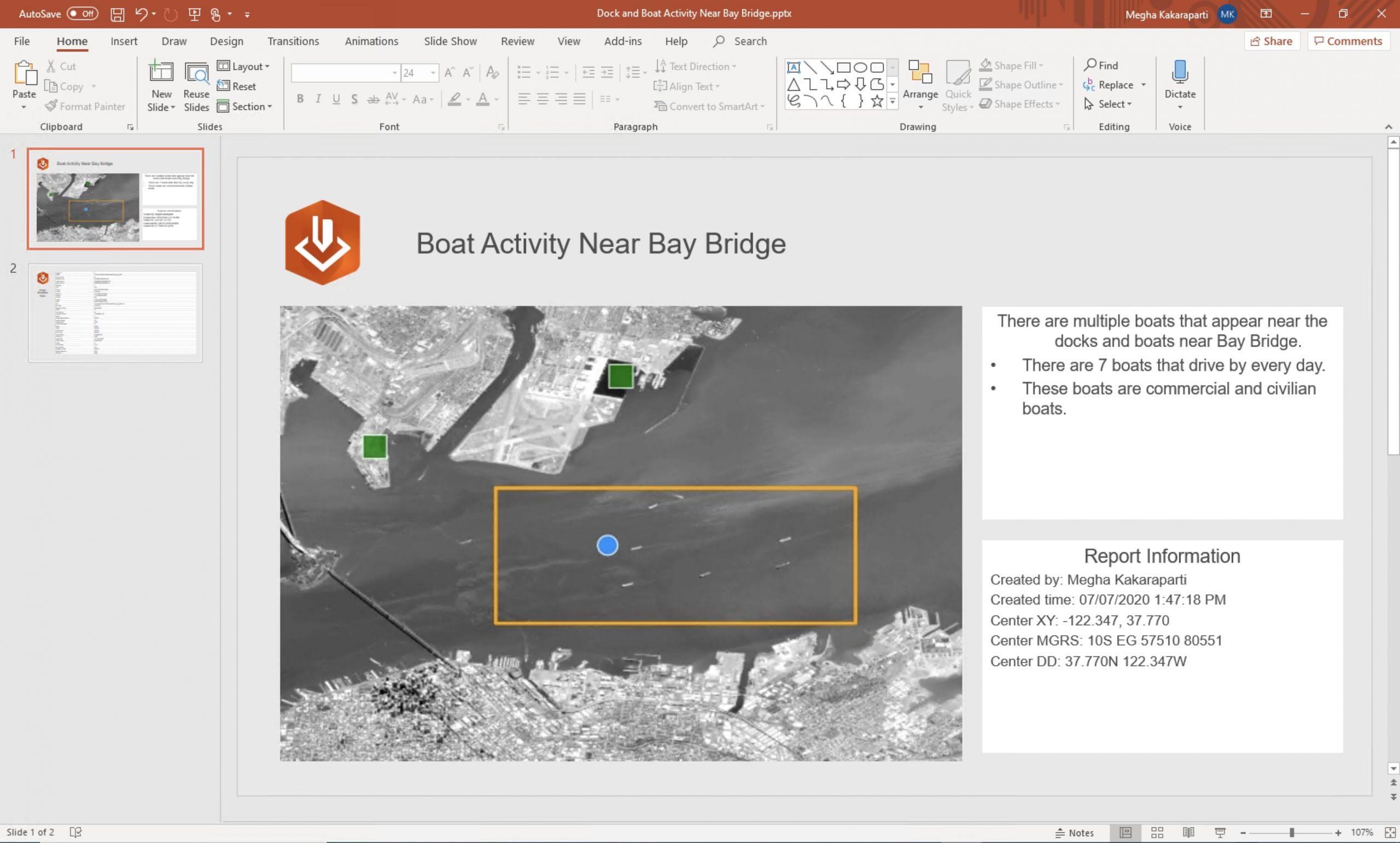 Publish Hosted Imagery
A new feature in Excalibur 2.0 is the option of uploading your own hosted imagery layers if your environment is configured properly with Raster Analytics. Hosted imagery layers are dynamic image services that run on ArcGIS Image Server sites your portal administrator has federated with the portal. This makes it easy to manage, publish and share imagery with your organization and for your analysis. Now you can simply browse to your local machine or network folder to upload images of interest for immediate use in Excalibur. The selected images are used to create a new imagery layer, that when shared, can be utilized throughout your organization.
These are a few of the new features and enhancements in ArcGIS Excalibur 2.0 that will be showcased at Esri's 2020 User Conference. For more details on Excalibur's session, visit our ArcGIS Excalibur at Esri UC 2020 post. We hope to see you at UC 2020! If you can't make it, we encourage you to contact us to learn more and get started.