It's here, it's here! A firefly basemap service! Check it…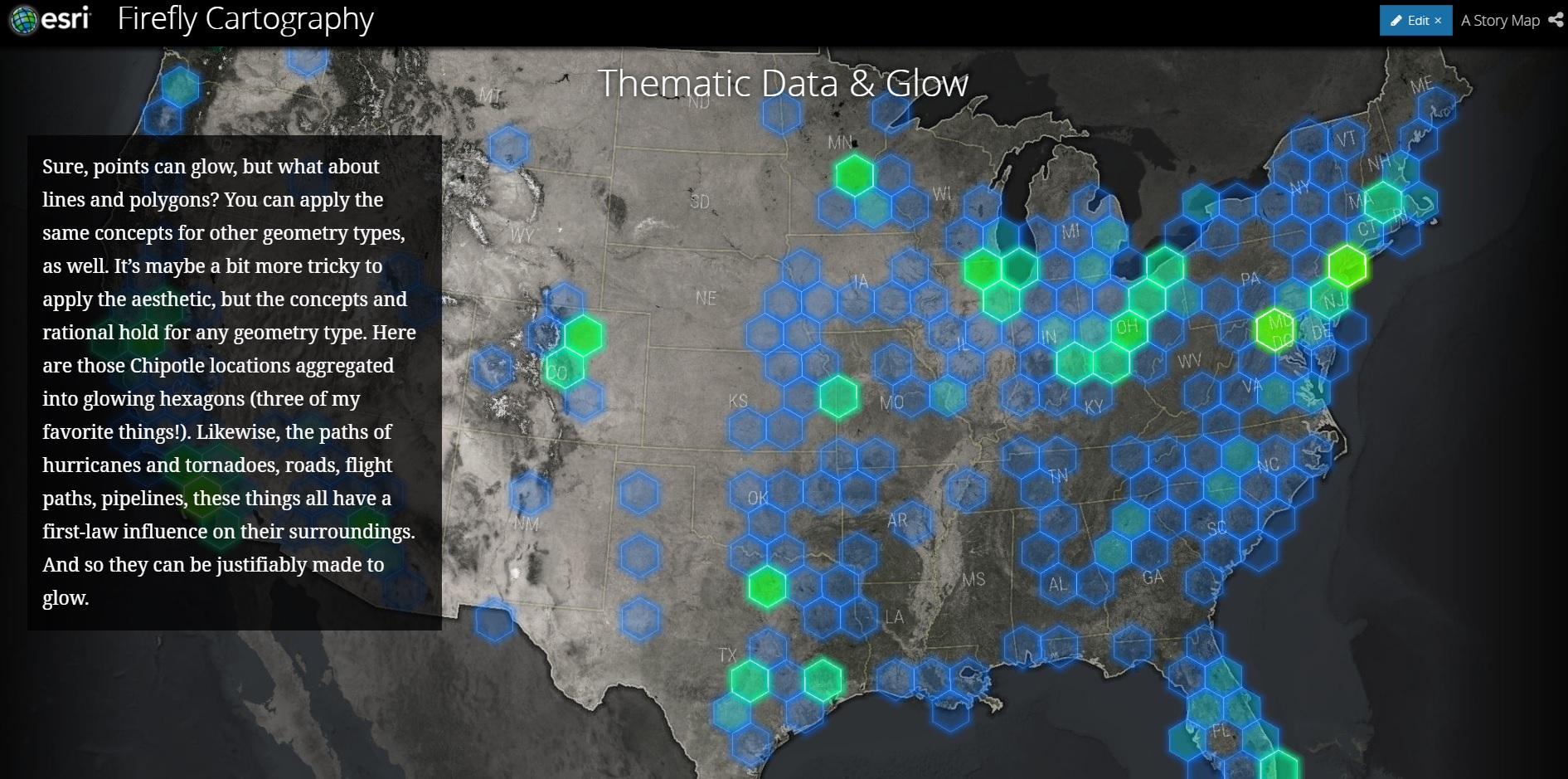 Progressive Saturation
At broad scales, the firefly basemap is nearly fully desaturated. As you zoom in, color is gradually restored until street-level imagery is shown in full color.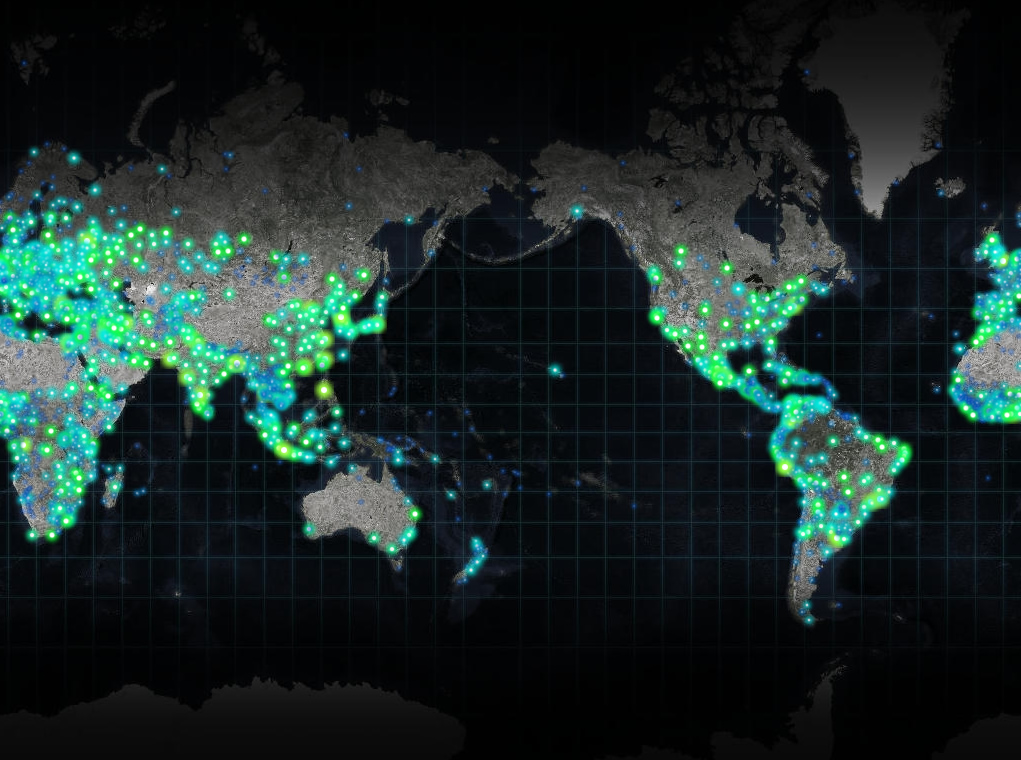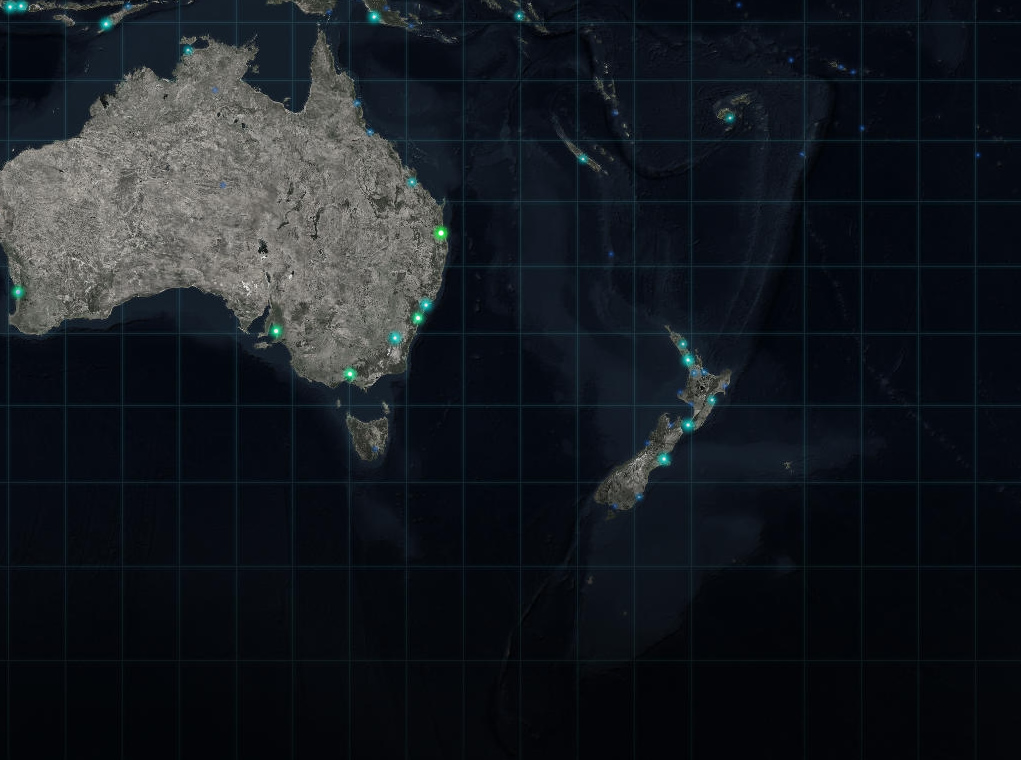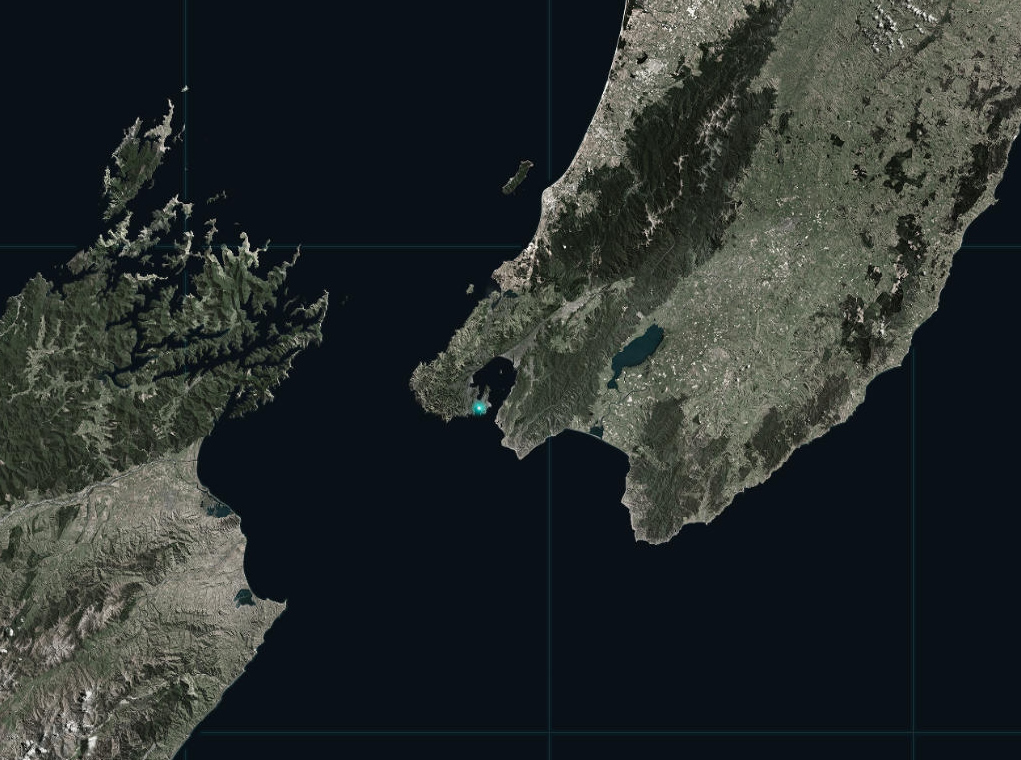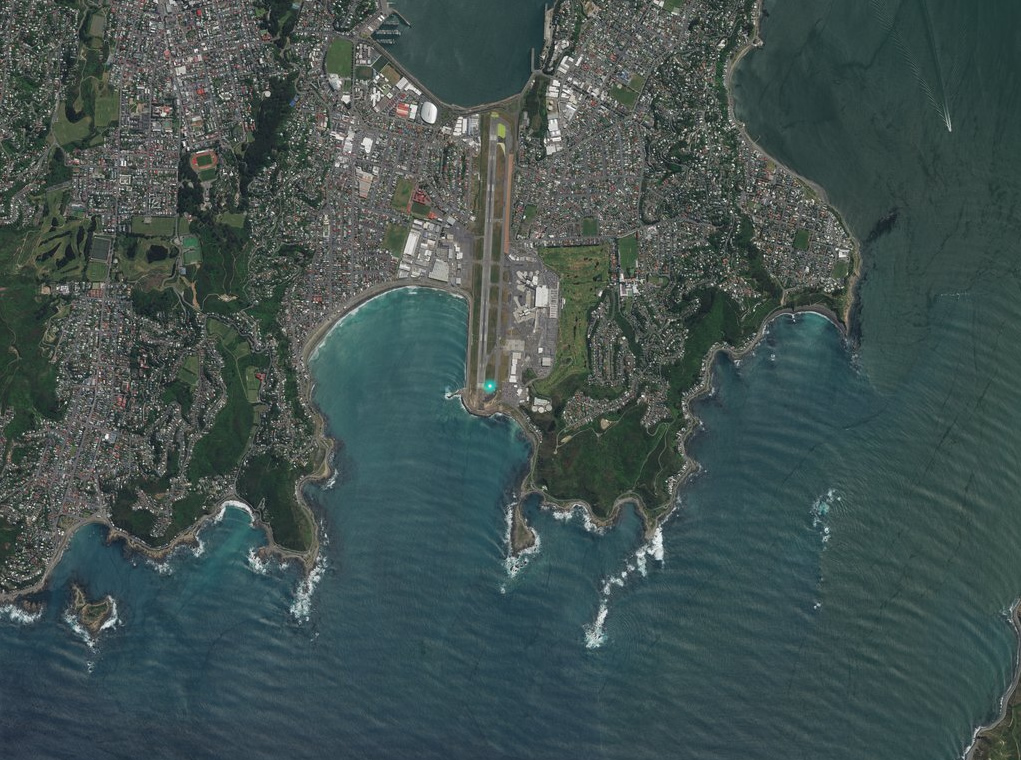 How to Add a Label Reference Layer
If you'd like a labeled reference layer atop the Firefly basemap tiles, I've found the "Human Geography Dark Label" reference layer to be the best. In ArcGIS Online, you can find it by choosing Add then Search for layers.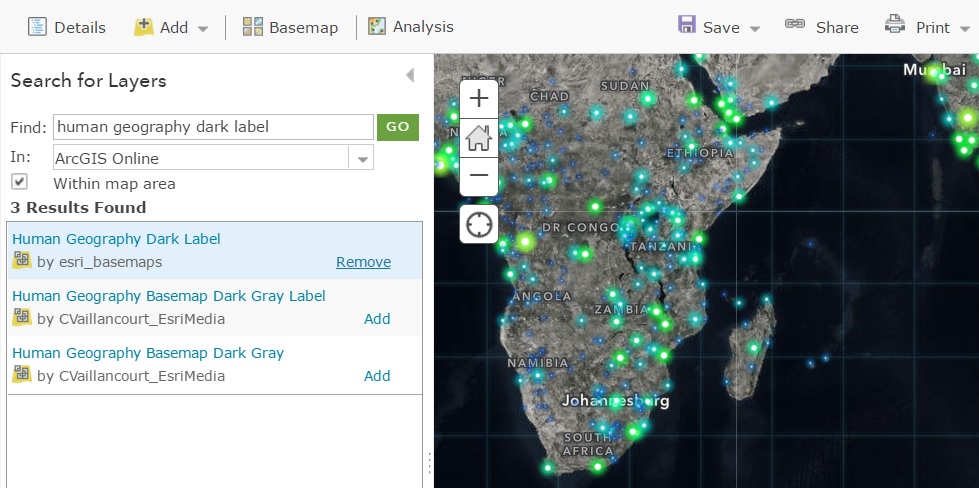 Give It A Spin
So try out this service and let us know what you think here in the comments. This is a beta version of the Firefly basemap so I'd sure love it if you share how you are using it and what ideas you have. Thanks!
Happy Firefly Mapping, John
Commenting is not enabled for this article.