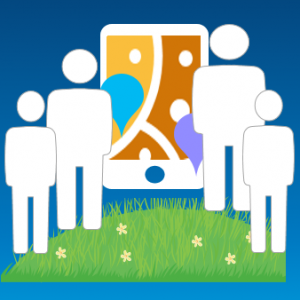 Do you want to know how people have successfully deployed mobile apps to their workforce? Do you want to meet and learn from others who are facing the same mobile technology challenges as you?
The Esri Apps Team invites User Conference attendees to join us at the Mobile Special Interest Group (SIG) and the ArcPad User Group Meeting.
Mobile Special Interest Group (SIG) Meeting
Are you interested in implementing mobile technology (ArcGIS apps and Runtime SDKs) in your organization? If so, please join us for the Mobile SIG meeting where you will hear unique case-study presentations from and have the opportunity to meet and network with Esri staff. This year we will have to opportunity to hear from Bradshaw Consulting, E&J Gallo Winery, Epoch Solutions Group, and Technosylva.
Mobile Special Interest Group (SIG) Meeting
Sponsor: Bradshaw Consulting Services, BCS, Inc.
Wednesday, 22 Jul 2015, 12:00pm – 1:00pm
Location: Room 04
ArcPad User Group Meeting
ArcPad users please join us at this year's user group meeting. Hear how your colleagues use ArcPad to do mobile mapping and field data collection. Learn new tips and tricks. Share your stories, network with the ArcPad community and provide feed to the ArcPad development team.
ArcPad User Group Meeting
Wednesday, 22 Jul 2015, 6:00pm – 7:30pm
Location: Room 26 A