We on the Story Maps team tend toward the idealistic; thus, many of the stories we produce have to do with important issues and events. But once in a while we like to take a break and do something blatantly superficial and, we hope, purely entertaining. Halloween provides the ideal excuse for meaningless but enjoyable storytelling. Last year we located and described a selection of graveyards around the world; this year we decided to find places with names that are appropriate to the season. Thus our story, Thirteen Spooky Halloween Haunts.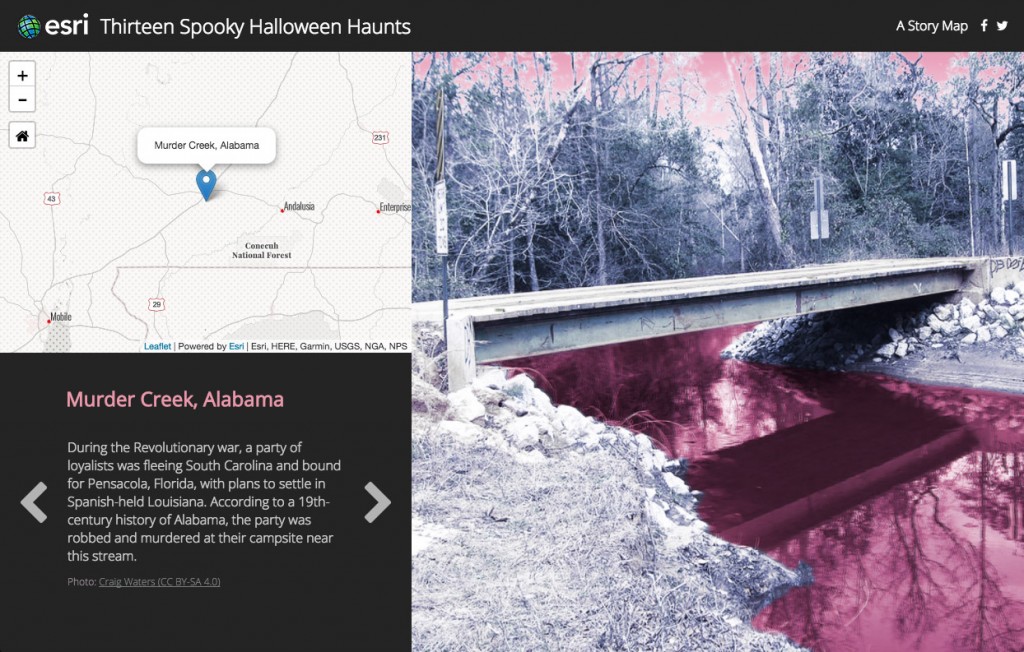 To get started, I used the ArcGIS Online gazetteer and entered search terms such as "ghost" and "murder" and found several promising locations. (Fact: No U.S. non-commercial location seems to have "Witch" in its name.) A Google search turned up a blog post listing 66 scarily-named towns and cities. After a good bit of web exploring I found a dozen places that had 1) interesting names; 2) a good story; and 3) an image that I could use for the story map. It was immediately obvious that 13 would be a more appropriate number of locations. I'm proud to say that as a child I attended Gnaw Bone Camp in Gnaw Bone, Indiana. It might be a bit of a stretch to consider that moniker Halloween-appropriate, but I decided to go for it.
Wikipedia proved, as always, to be a good source of preliminary information. For more serious stories we much prefer to go to more authoritative sources, but with this more informal topic I relaxed my scruples a bit. Our team does, however, take care to use images which explicitly allow use via Creative Commons licenses. So when I did a Google images search, I filtered for non-copyrighted images. Tip: When you're doing a Google image search, click "Settings", then choose "Advanced search". Among the options you'll see is an "image rights" dropdown, which gives you a variety of choices. We also like to credit our photos—even ones that permit free use.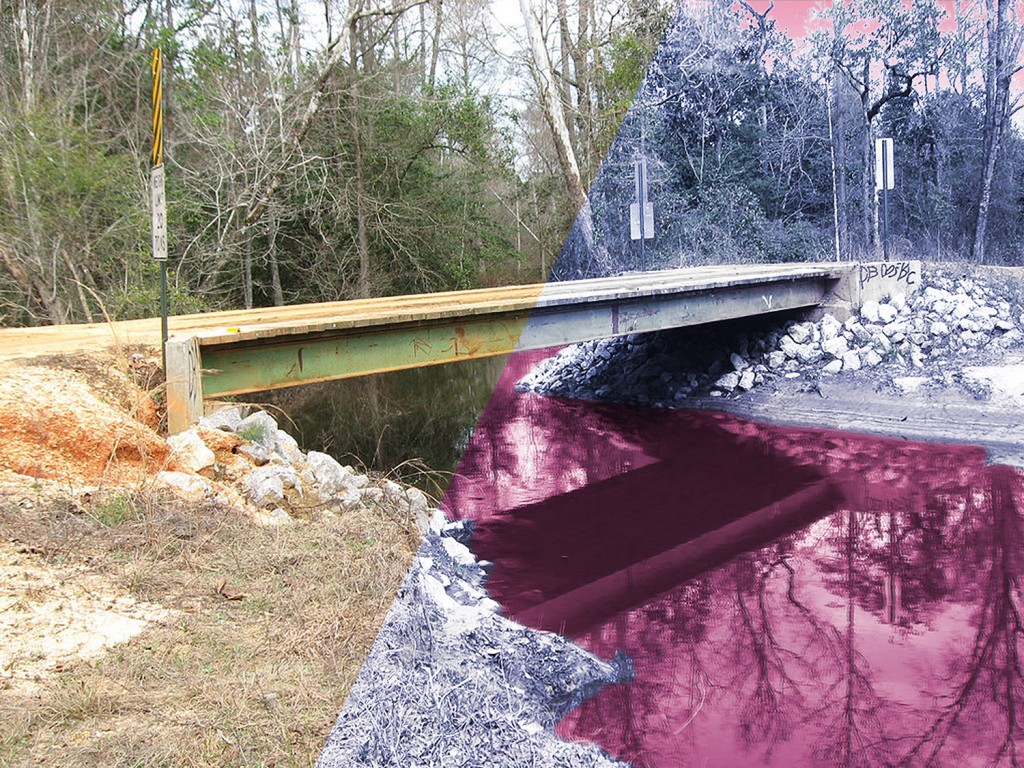 I wanted to give a creepy, Halloween feel to the story's images, so I used Photoshop and various image filters and adjustments to create the weird purple-and-magenta look.
Then, because I have the good fortune to be on the Story Maps team, I turned to colleague and developer Lee Bock, who poured my content into the prototype he has created of our upcoming, redesigned Story Map Tour app. We did a little additional finessing to turn titles pink and image panel background magenta. It's amazing how little touches like these can make a story map really sing (or scream, in this case). Stay tuned: in December (we hope) or early 2018 we'll be releasing the new Map Tour in beta form. We think you'll like it.
Commenting is not enabled for this article.