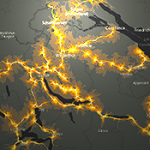 You don't have to be a cartographer to know that maps are everywhere. The demand for maps has never been greater–most people use maps every day and they want them to go beyond functional. Whether it's finding simple directions or detecting oil spill patterns, people want maps to help them understand things. They want maps to appear instantly, across devices. People want maps to be attractive as well as informative.
But, what makes a good map? How can we engage people with a map? How do you make a map that offers unexpected insights or even captivating beauty? We have been working on something at Esri that we hope will answer these questions: Maps We Love.
Maps We Love is an ongoing project where you will see the best of what's possible with ArcGIS. This is where you come for the inspiration, ideas, and information you need to turn your data into a brilliant map. We give you a behind-the-scenes look at important steps, plus resources (lots of links) so you can dig deeper into these topics. Maps We Love is designed to demystify mapping, to give you the confidence and assurance that, "you can make great maps!"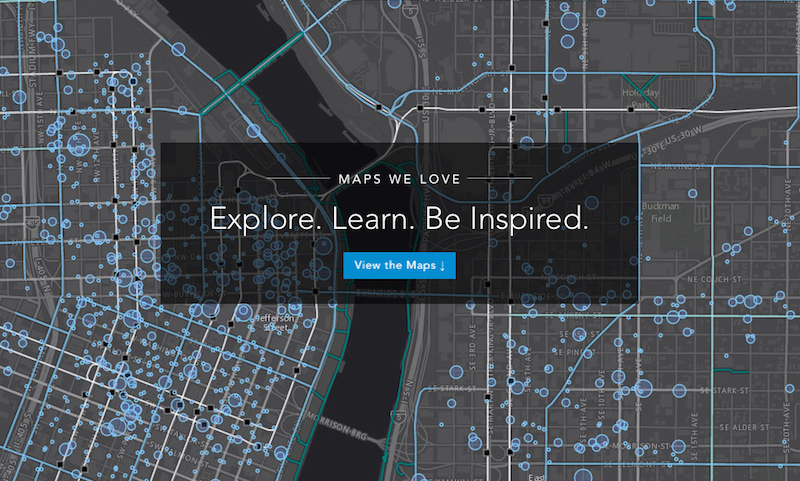 Turning data into a compelling map is about more than knowing which buttons to push. It's about knowing how to uncover stories hidden in your data. It's about telling those stories clearly and simply. Maps We Love is carefully curated to give you what you need to tell stories with your data, to add new tools to your toolkit, and to help you find solutions to common mapping challenges.
We call this project, Maps We Love. Why? Because, let's face it, there are a lot of maps out there. Some of them good, some of them great, some of them not so good or great. Maps We Love is a selection of maps that we feel represents some of the best cartography, and most interesting subject matter and data. We hope you will love the Maps We Love, and be motivated to make maps you love.
PS. Our goal is to grow this site and feature many more maps—possibly your maps! We will reach out to you and ask you to submit the maps you love. Stay tuned!
Commenting is not enabled for this article.