Imagery and lidar are an indispensable part of your GIS. From background imagery to change detection to feature extraction and more, imagery and lidar are transforming the geospatial world. At the Esri Imaging & Mapping Forum (Saturday, July 8 – Tuesday, July 11) and the Esri User Conference (Monday, July 10 – Friday, July 14) in San Diego next month, check out the following events to learn the latest about Esri's imagery and lidar capabilities. (And if you haven't already, don't forget to register online for the Esri UC and IMF!)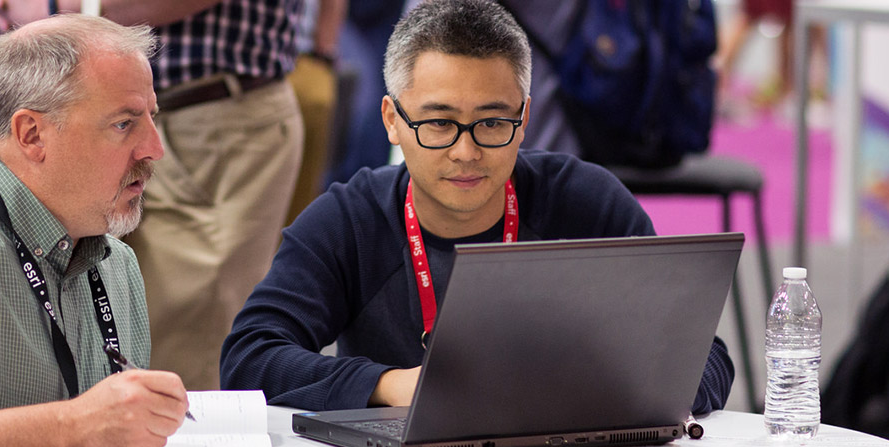 Esri Imaging & Mapping Forum
Before the UC kicks off, you can dive into the world of imagery, lidar, and 3D at the Esri Imagery & Mapping Forum in San Diego (Saturday, July 8 – Tuesday, July 11). At this unique forum, you'll get a close, hands-on look at capturing and mapping technologies that integrate imaging, lidar, 3D, drone technology, multidimensional analysis, and modeling to meet organizational challenges. Register online today.
Imagery@UC
At the 2017 Esri UC, Imagery@UC sessions offer a valuable opportunity to hear about the latest developments in imagery from Esri's imagery leaders. Check them out Tuesday morning:
Room 29C, San Diego Convention Center
Tuesday, July 11
8:30 am –9:45 am              Modernizing Remote Sensing with the Science of Where in Esri's New Imagery Products
10:15 am –11:30 am           Expanding the ArcGIS Platform with Advanced Image Processing and Analytics
Imagery Showcase
Check out the Imagery Showcase in the Esri Expo, where you can:
Learn the latest about best practices for managing, analyzing, and sharing your imagery and lidar using the ArcGIS platform
Explore how Esri helps you leverage imagery and lidar to support scalable, real-world workflows
Connect with Esri professionals to answer your imagery and lidar questions and help you get started
The Imagery Showcase will be open:
Exhibit Hall B1, San Diego Convention Center
Tuesday, July 11                9:00 am–6:00 pm
Wednesday, July 12         9:00 am–6:00 pm
Thursday, July 13              9:00 am–1:30 pm
2017 Esri UC Imagery and Lidar Sessions
Finally, don't forget to explore the imagery and lidar demo theaters and technical workshops offered this year at Esri UC. See something interesting? Use the links below to add the session to your online 2017 Esri UC Agenda.
Still have more questions about imagery at the UC? Check out the Esri UC Q&A for Imagery and Remote Sensing.
Tuesday, July 11
 Wednesday, July 12
Thursday, July 13
**SDCC = San Diego Conference Center