ArcGIS for Personal Use and ArcGIS for Student Use subscriptions have just gotten more powerful with the addition of ArcGIS Image Analyst at no additional cost. The Image Analyst extension provides powerful image visualization, interpretation, and classification tools to efficiently unlock the potential of every pixel.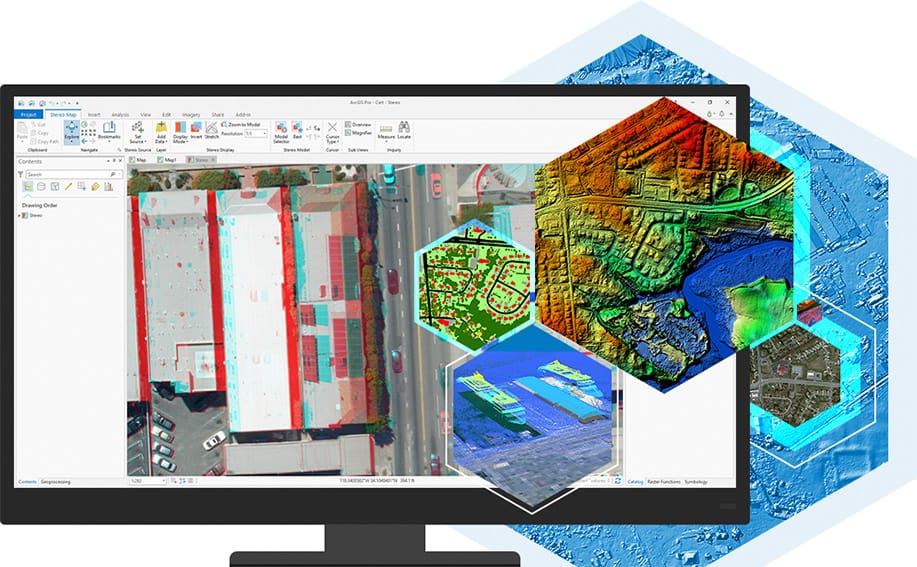 ArcGIS Image Analyst extends ArcGIS Pro making it an image analysis workstation. Based on years of cross-domain experience in remote sensing and GIS, ArcGIS Image Analyst is designed for analysts, scientists, and photogrammetrists. It gives an advantage when working with image processing, interpretation, exploitation, analysis, and the creation of information products from remotely sensed data.
ArcGIS Image Analyst provides intuitive image visualization and tools for advanced interpretation of imagery and other raster data. There's no need to switch between remote sensing and GIS software. Gain access to stereo and image space visualization, powerful image processing, advanced mensuration and 3D feature compilation tools, plus machine learning classification tools creating an environment to an interpret, analyze, and exploit imagery with simplicity and speed.
Commenting is not enabled for this article.