The Smithsonian Institution recently published two stories, created with ArcGIS StoryMaps, that feature virtual versions of museum exhibitions. My team had the pleasure and honor of collaborating with curators at the National Museum of Natural History on "Objects of Wonder," and with the Smithsonian American Art Museum on "Alexander von Humboldt and the United States."
The two stories took quite different approaches, and are vivid examples of the many ways ArcGIS StoryMaps can be used by museums, zoos, aquariums, botanical gardens, and other cultural institutions to extend their outreach to audiences that are unable to visit their facilities in person. The pandemic forced the temporary closure of many museums, requiring organizations to urgently explore ways of providing virtual access to their resources. But even in normal times, ArcGIS StoryMaps can serve to significantly increase the reach of exhibitions — and to entice people to plan in-person visits.
________________
National Museum of Natural History: Objects of Wonder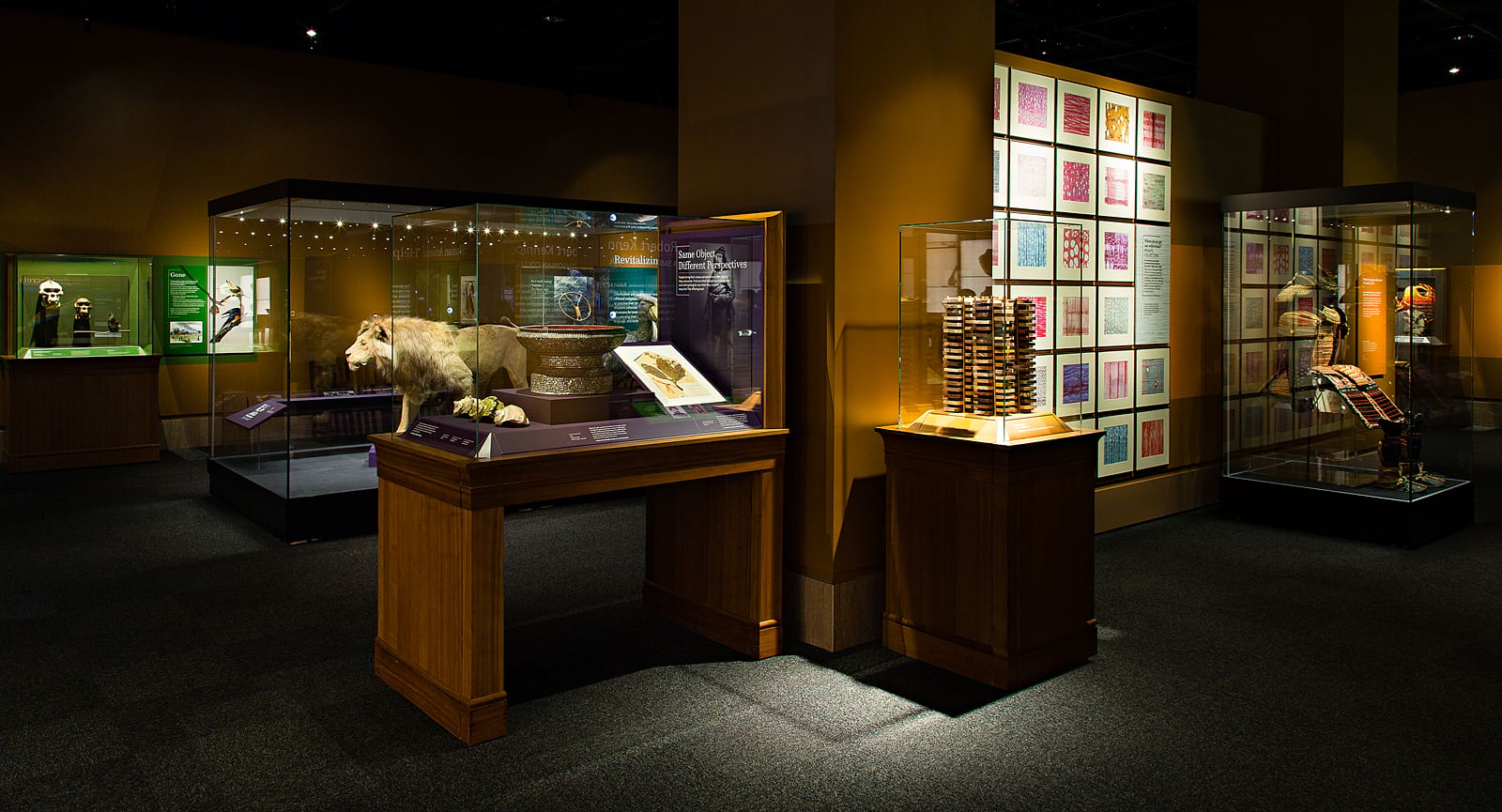 The Objects of Wonder story was an extension of an ongoing exhibition at the National Museum of Natural History. The story provides an in-depth exploration of the importance and utility of collections. Among the things it highlights:
The sheer size of the Museum's collection enables study of related objects and species across space and time.
Collections can lead to important discoveries. Many new species of plants and animals, for instance, have been discovered years after specimens were collected in the field.
Collections reveal connections, and tell the stories of objects, including how specimens might have changed hands or evolved in form.
________________
Smithsonian American Art Museum: Alexander von Humboldt and the United States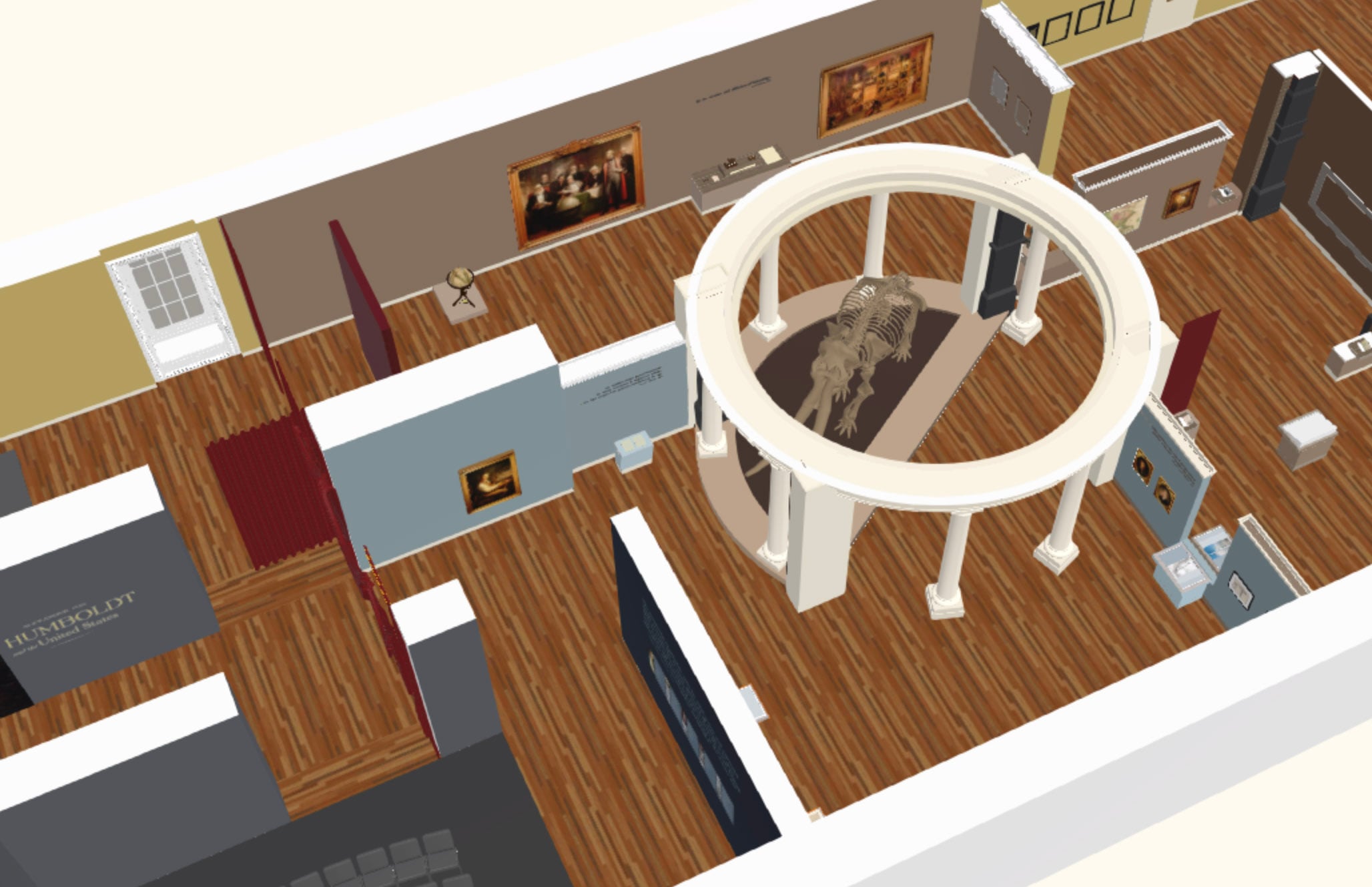 The Smithsonian American Art Museum's Alexander von Humboldt and the United States story serves as a record of an installation that no longer exists in the "real world." The exhibition ended its run in the summer of 2021, but is able to live on in virtual form via ArcGIS StoryMaps.
The story makes use of a 3D model of the exhibit space, giving readers a vivid sense of how the exhibition was laid out and where paintings and other objects were displayed. Many exhibition designers and curators are using 3D software to assist in the planning and design process. ArcGIS technology provides an opportunity for these models, formerly used solely behind the scenes, to take on a second, public-facing, life, repurposed as web scenes embedded within ArcGIS StoryMaps.
________________
A collection of Smithsonian stories

The Smithsonian Institution has published some three dozen additional stories on a variety of topics, using ArcGIS StoryMaps. Here's a collection of Smithsonian stories. Of particular interest: The Anacostia Neighborhood Museum produced a collection of eight stories mirroring its "A Right to the City" exhibition and exploring the history of several Washington, DC, neighborhoods.
Smithsonian Gardens has created a number of stories featuring its botanical riches. "Cherry Blossoms of Smithsonian Gardens" and "Fall Foliage of Smithsonian Gardens" feature seasonal attractions — an example of how stories can break down barriers not only of distance, but of time. The stories enable readers to enjoy springtime blossoms and fall foliage throughout the year.
________________
Bess Bower Dunn Museum: Virtual exhibits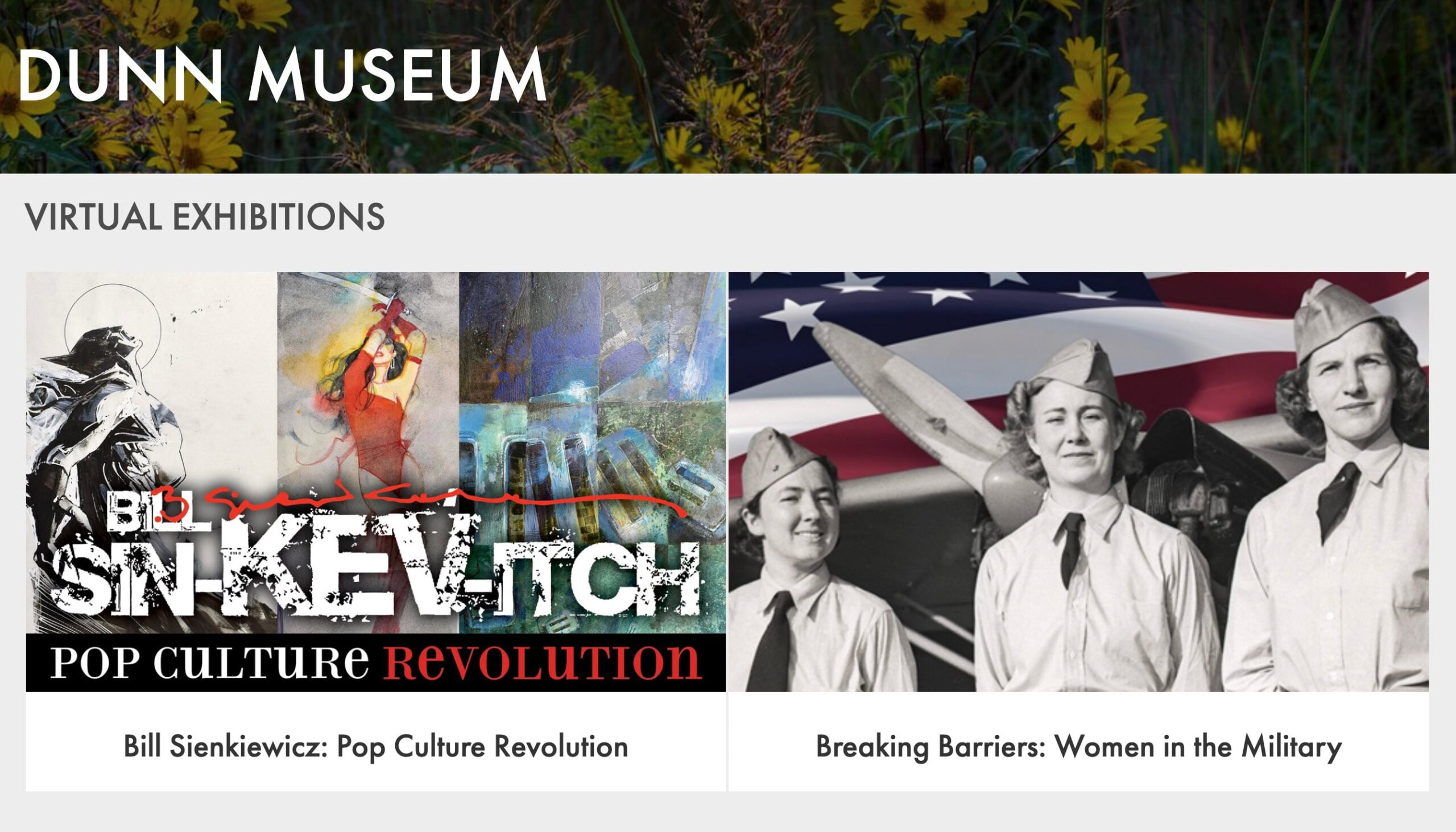 The Bess Bower Dunn Museum of Lake County, Illinois, has published a series of virtual exhibits, including these:
Note that the "Our Voice is Black History" story uses an exhibit floor plan as a navigation device. Floor plans can serve as 2D alternatives to the 3D approach featured in the "Alexander von Humboldt" story.
________________
The Montpelier Foundation: Going behind the scenes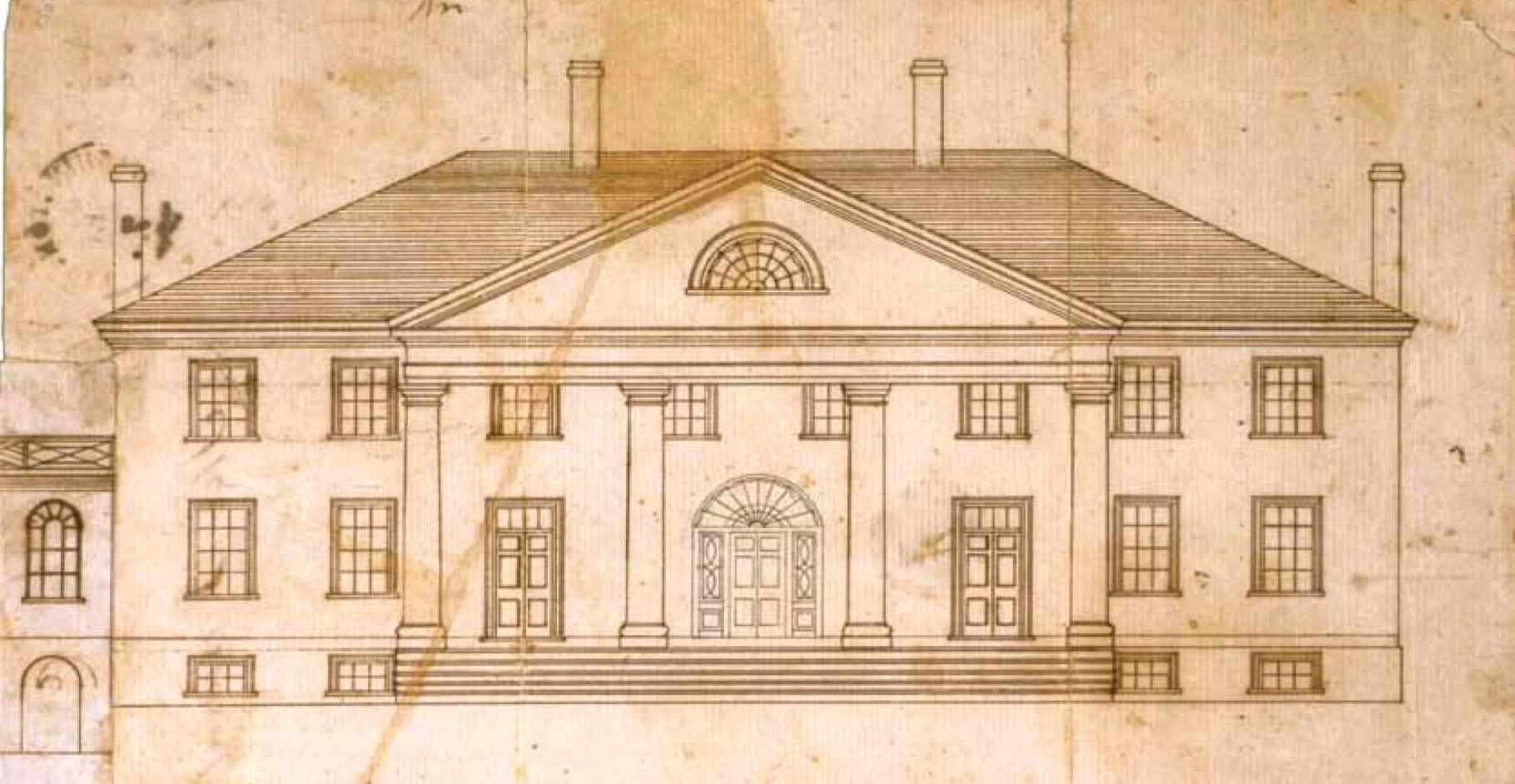 Virtual exhibitions can take people behind the scenes, giving them an insider's view and revealing spaces that aren't publicly accessible. Unlocking Montpelier is an excellent example. The Montpelier Foundation, which maintains the historic home and grounds of James and Dolley Madison, created a series of stories during the pandemic that enabled people to make virtual visits to the home and grounds. The facility has since reopened, but the stories live on.
The authors use the "unlocking" device not only as a means of allowing virtual access to first and second-floor rooms of the house, but also as a fund-raising tool. As donors contribute to the Foundation, floor plans within the story are sequentially turned "Montpelier green."
________________
The Mildred Lane Kemper Art Museum: Virtual exhibitions with no physical counterpart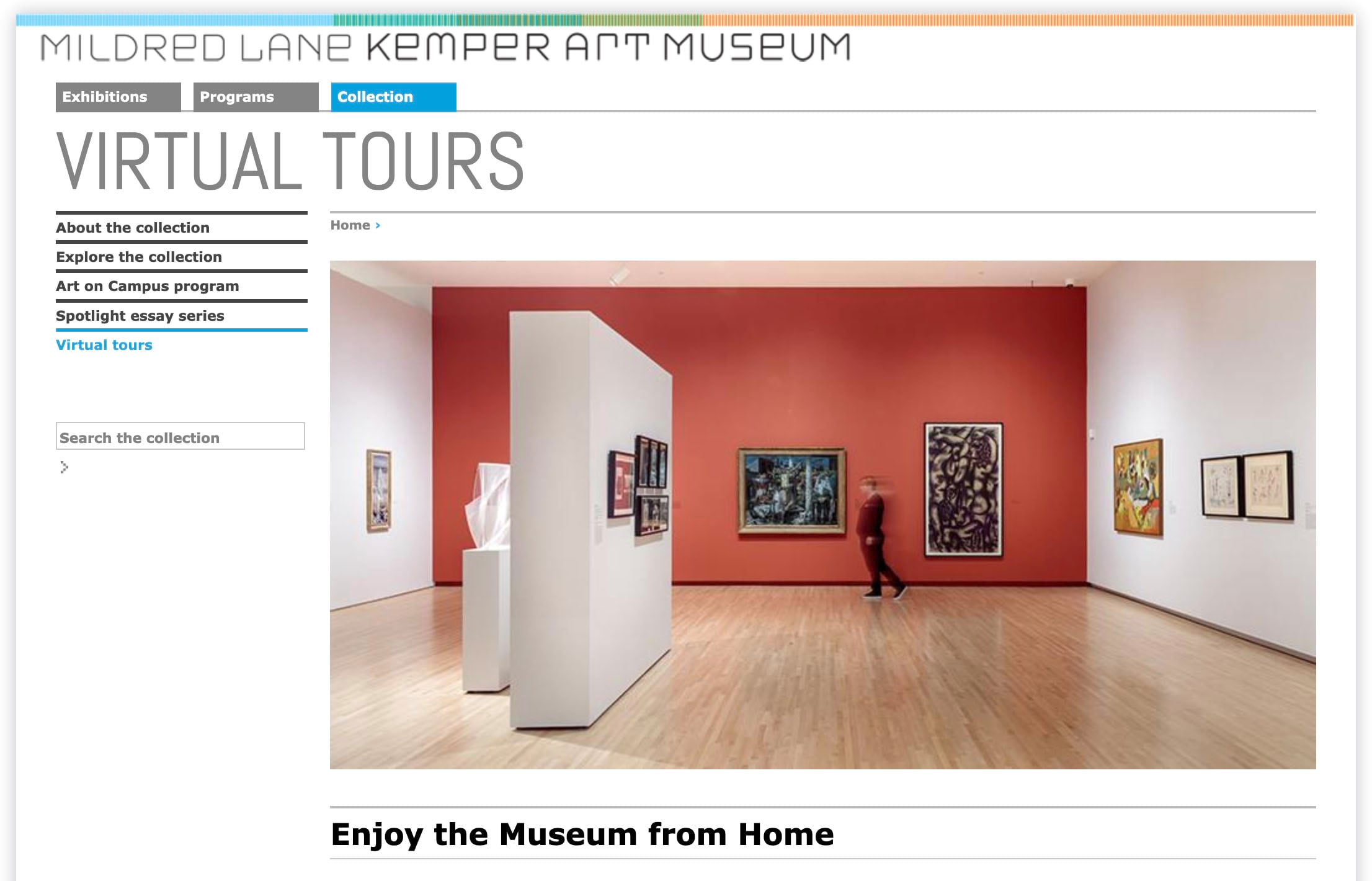 Virtual exhibits need not have a physical counterpart; they can — and do — exist on their own. The Mildred Lane Kemper Art Museum, on the campus of Washington University in St. Louis, has published a series of ArcGIS StoryMaps stories as virtual exhibits. Some of the narratives, including "Across Past, Present, and Future," feature items from their permanent collection assembled into exhibitions that exist only in virtual form.
Virtual exhibitions can be a cost-effective alternative to the lengthy and expensive process of curating physical installations. It can also enable museums to feature items in their collection that they may not have the gallery space to put on public display.
________________
LACMA: Stories for educators
The Los Angeles County Museum of Art has a long-standing "Evenings for Educators" program for K-12 teachers, traditionally held on four Tuesday evenings during the school year. With the onset of the pandemic, the Museum quickly took the program online, and produced a collection of ArcGIS StoryMaps in support of the virtual initiative. Stories feature individual artists, and also explore concepts, including color, balance, identity, resilience, and healing.
________________
A collection of virtual exhibitions in ArcGIS StoryMaps form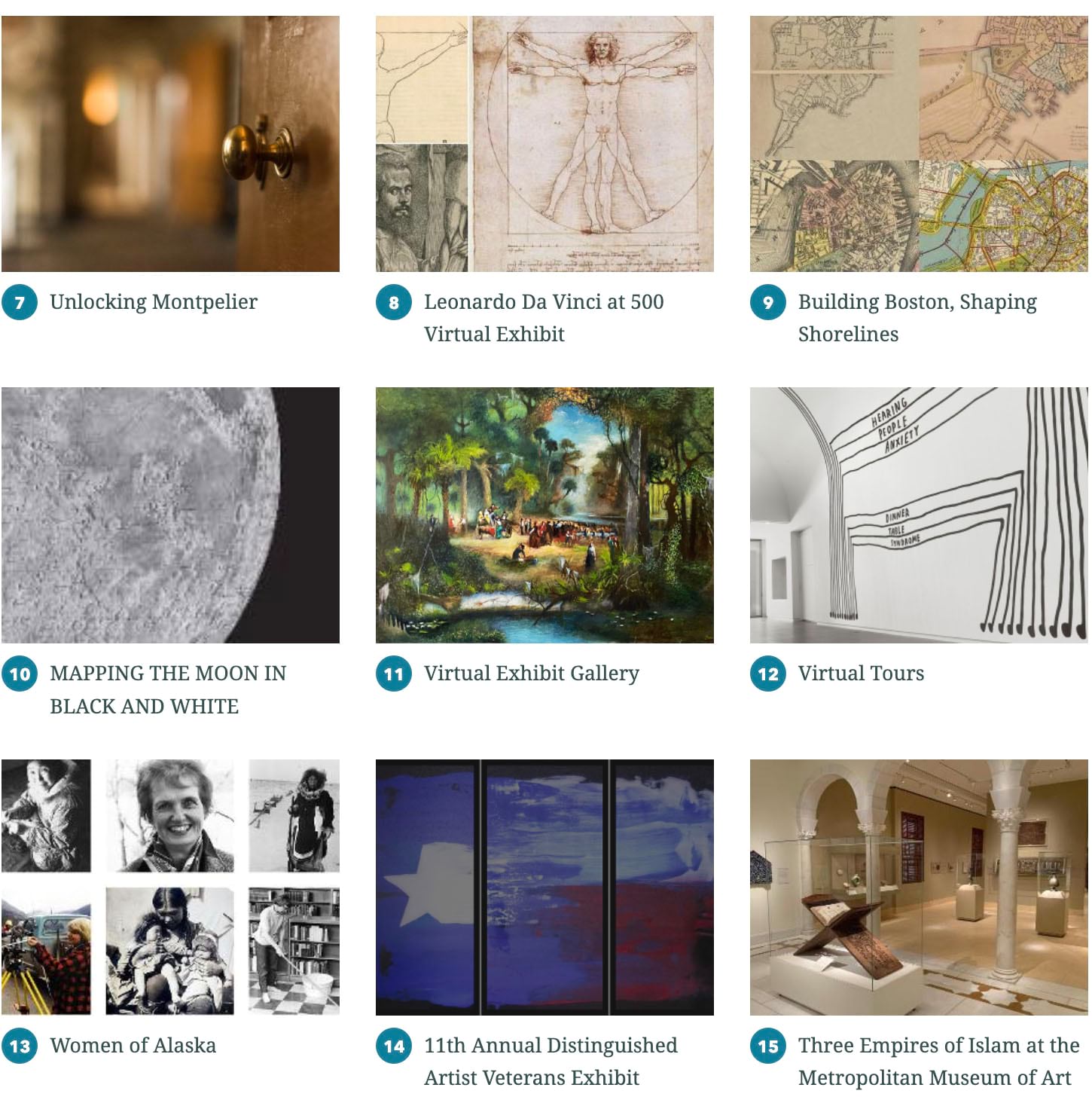 Looking for ideas and inspiration? We maintain a collection of virtual exhibitions created using ArcGIS StoryMaps. Please let us know if you've created a story featuring installations or other resources from your museum, zoo, aquarium, botanical garden, or other cultural institution.
________________
One thing a virtual exhibition can't quite duplicate is the quiet thrill of seeing an actual object, in person, with no intervening technology. No reproduction of a Van Gogh painting, for instance, can match the wonder and vividness of seeing the original. This drawback aside, virtual exhibitions can vastly extend the reach of curatorial efforts, bringing exhibitions to thousands of people who might never have the opportunity to visit a museum that could be a continent away, or require travel that may be financially out of reach.