It's been hugely exciting to observe an increase in recent months in the number and quality of story maps that have to do with the digital humanities. Our gallery is rife with examples, a few of which I'm proud to highlight below.
A logical first step in blogging about this happy trend is to define the phenomenon we're investigating. But there seems to be no commonly agreed-upon definition of "digital humanities". In fact, there's even a website, whatisdigitalhumanities.com, that gives you a different definition each time you load the page! Here are a few of my favorites:
Digital Humanities is…
The creative application of digital technology to humanities questions and data.
The use of computational techniques in the humanities that would allow research that is otherwise impossible.
The democratization of knowledge through the application of digital technologies to the advancement of discourse in the humanities, broadly defined (and not restricted to the academy!).
The second definition makes a key point: that technology is enabling insights in the humanities that are otherwise difficult or impossible to achieve. And the third implies that technology not only spurs new knowledge, but it enables broader dissemination of that knowledge.
How does that apply to us? GIS is, of course, a key digital technology that can provide new insights. And Story Maps can help disseminate those insights to large audiences.
We've curated a collection page featuring dozens of story maps featuring digital humanities topics. Read on here to find out about a few of my personal favorites.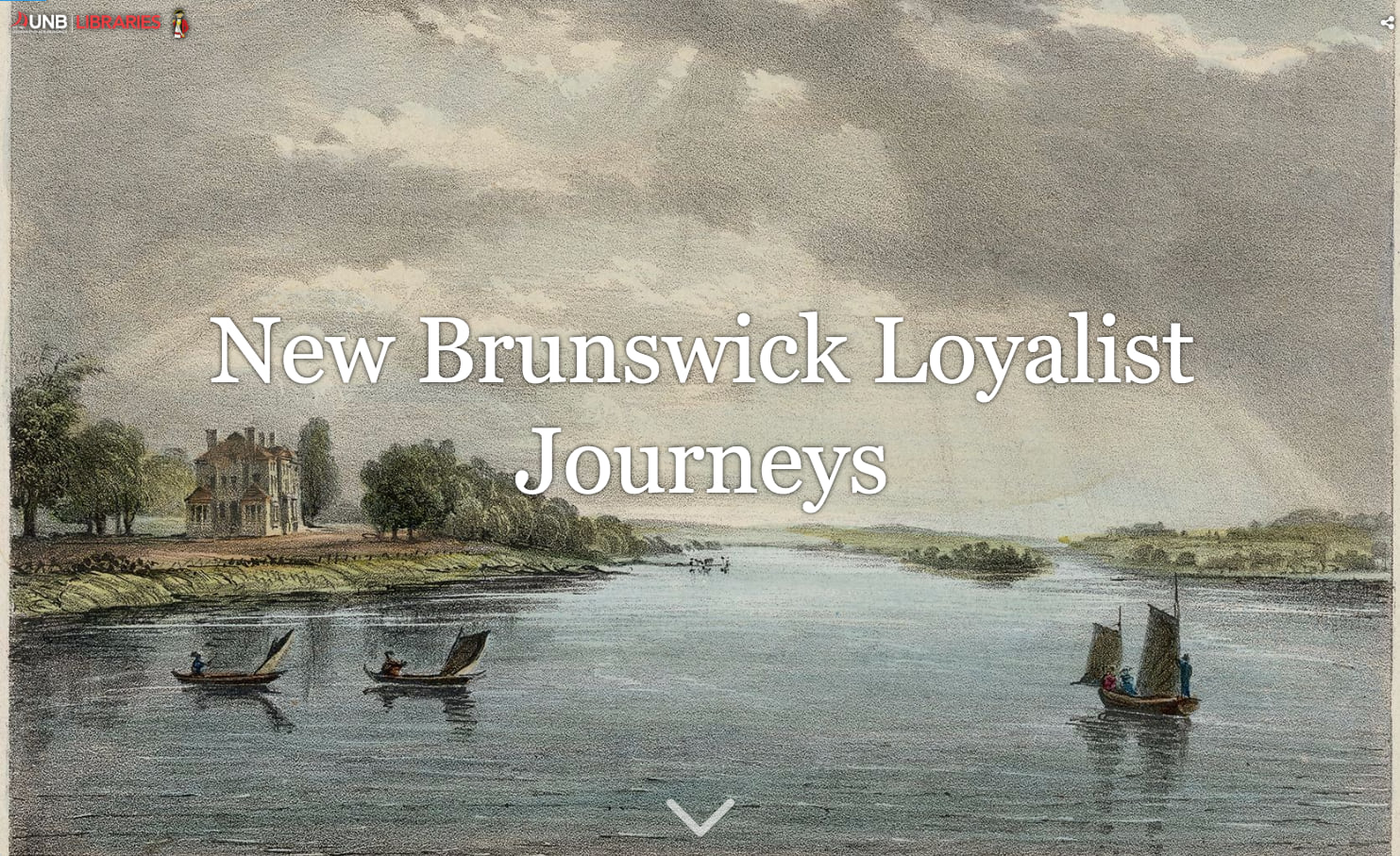 Here are a few of my favorite humanities-related Story Maps—or sets of Story Maps:
The University of New Brunswick Libraries have created an elegant series of Story Maps called "New Brunswick Loyalist Journeys". An introductory essay is followed by "carto-biographies" of 10 "York County Loyalists" who fled the fledgling United States after the declaration of independence. Each biography links to footnotes, bibliographies, and illustrations—also presented in the form of Story Maps.
A less scholarly but perhaps more addictive Story Map was created by novelist Susan Straight, who compiled a list of 737 Novels about the American Experience. Obviously an avid reader, Susan locates each novel's setting, shows us each book's dust jacket, and provides eloquent, single-sentence tributes for each volume.
"Mapping Hemingway in Idaho" takes a more detailed look at an individual novelist, locating and describing dozens of Idaho locales visited by Ernest Hemingway, some of which made their way into his writings.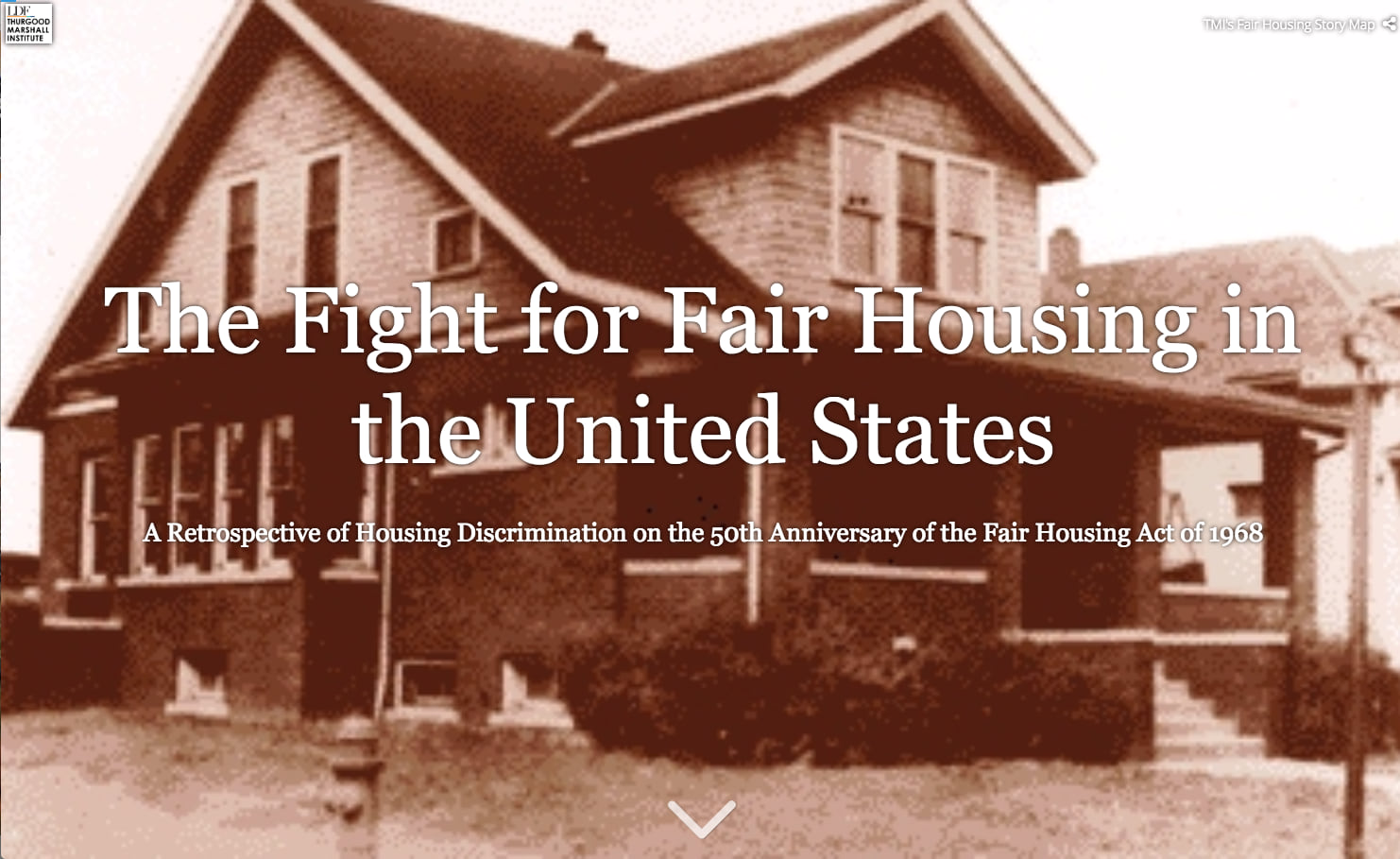 Many scholars in the humanities are deeply involved in research about America's greatest and longest-running social challenge: race relations. Here are three Story Maps that provide unique insights into history and racial prejudice in the United States:
An organization of dedicated, Washington-based historians called Prologue DC produced "Mapping Segregation in Washington DC: Legal Challenges to Racially Restrictive Covenants". The Story Map Journal combines historical data on nonwhite households with meticulously-researched data on hundreds of individual households in the District of Columbia.
The Thurgood Marshall Institute observed the 50th anniversary of the Fair Housing Act of 1968 with "The Fight for Fair Housing in the United States", observing that "housing discrimination and segregation are deeply rooted in the fabric of this nation", and locating dozens of fair housing legal actions throughout the latter half of the 20th
In "Behind Barbed Wire", the Library of Congress pays tribute to the resilience of Japanese-Americans forcibly relocated to internment camps during World War II. The story features camp newspapers that covered all aspects of life in the camps.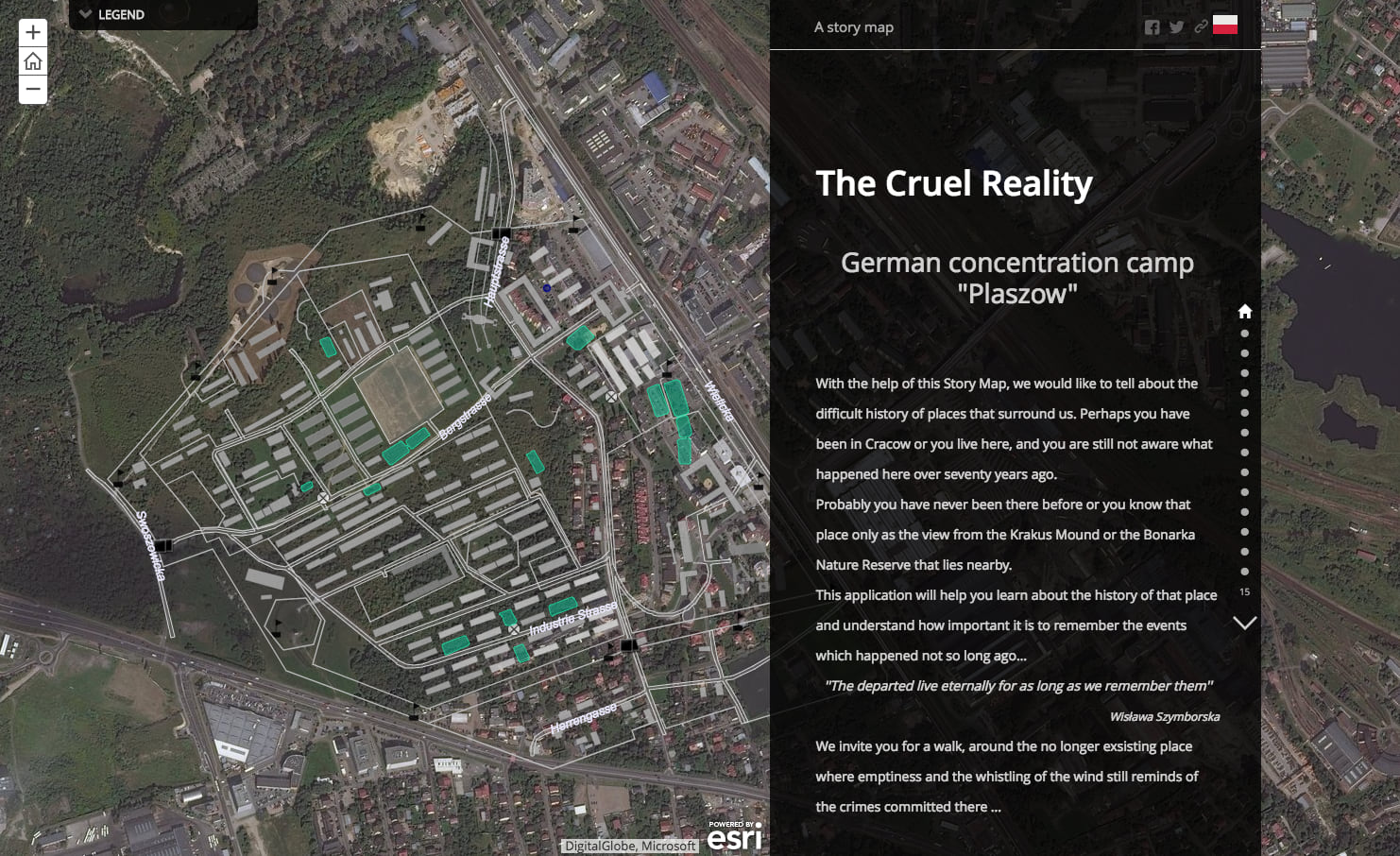 Dozens of Story Maps in our gallery focus on historical events and locations. Many are walking tours of historic districts, but some dive deeper into events and locations, taking advantage of the power of maps to provide context and insights into the past.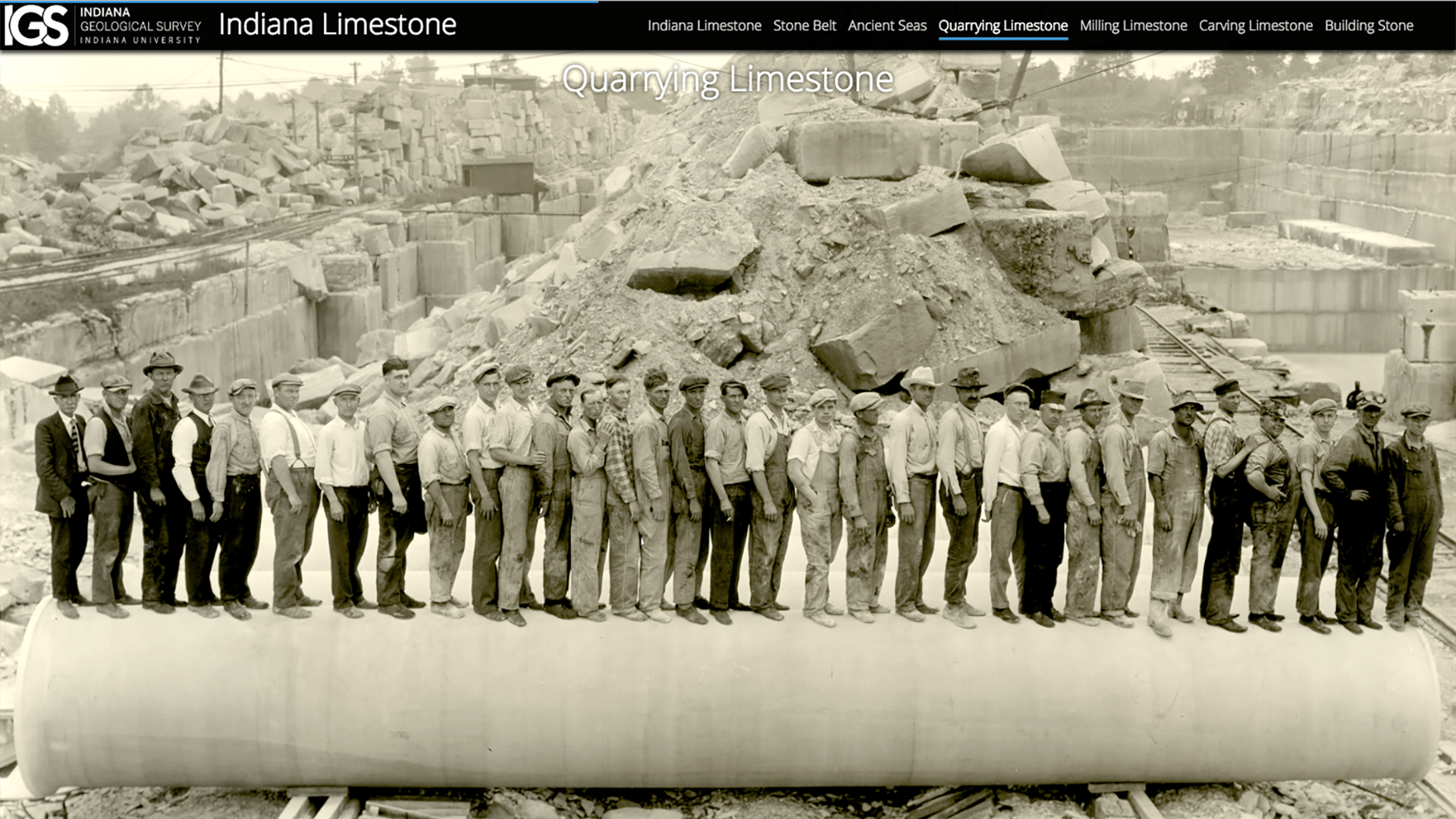 Story Maps can provide a voice for groups that have been under-represented in our history books, and help bring their rich cultural heritage to life. A prime example is the "Naonaiyaotit Traditional Knowledge Atlas". Produced by a consortium of native, mining, and academic groups, the atlas features richly-detailed maps of indigenous place-names, travel routes, and gathering places, and locates hunting grounds for the animals that have sustained the community for centuries.
There's nothing more thrilling for us on the Story Maps team than to encounter narratives like the ones I've profiled here. These stories, and many others like them, confirm our conviction that maps and multimedia, combined and distributed via the wonders of the digital age, can inform, delight, and inspire us. We hope to see many more stories—your stories. Please tell the story of your life, your family, your community!