ArcGIS Workforce is a powerful mobile solution that improves the planning and coordination of your field workforce by using a location-based approach for managing field work. Included with your ArcGIS organization, Workforce combines the location of mobile workers and the tasks they need to accomplish with the maps and apps used to complete their daily activities.
What's new
We are continuing to enhance and improve the capabilities of ArcGIS Workforce with minor updates as we prepare its' integration into ArcGIS Field Maps. In December 2020, we added integration support with ArcGIS Field Maps, followed by a number of quality and performance updates in April.
With the June 2021 release we added new functionality for creating multiple assignments using the Workforce web app. You can now provide assignment locations by identifying a set of features using a Lasso 

as well as a Rectangle 

. Using identify by lasso, you can draw an irregular area on the map by dragging the pointer to create the shape. You'll get a list of results that you can use to create assignments.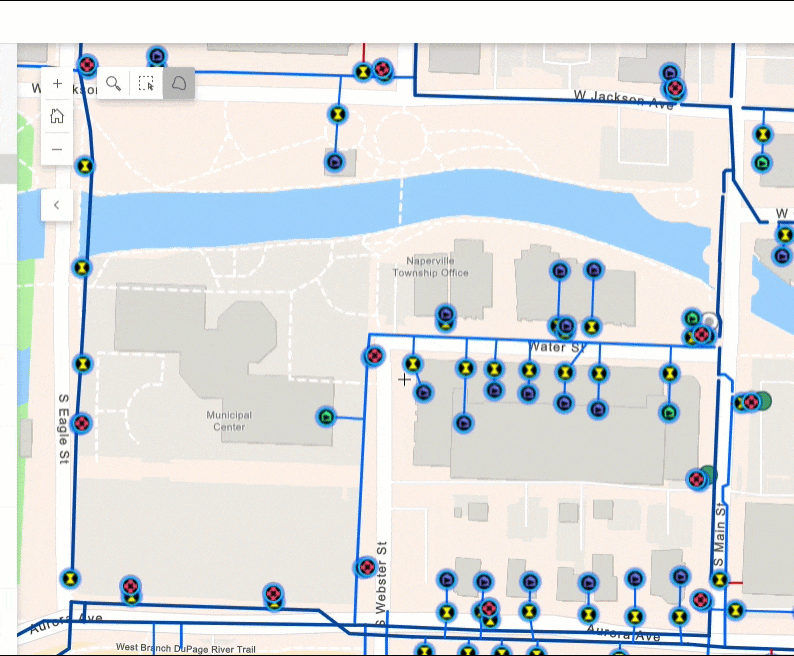 What's coming
We're working on a small, focused release to the Workforce mobile app. This update includes a key improvement to your synchronization workflows.
Sync

allows you to send and receive updates anytime you regain internet connectivity. When you sync updates, you send your assignment and worker status updates to the Workforce web app. You also receive any updates to assignments made by the dispatcher or other mobile workers. Workforce has a default automatic sync that occurs every 15 minutes as long as there is an internet connection. If you have local edits to assignments, worker status, or location, the sync occurs more frequently—every minute while the app is displayed on the device.
With this update, if you set a refresh interval on the Assignments layer, Workforce automatically syncs every minute.
Automatic sync only occurs when the app is displayed in the foreground of your device. It does not occur when the app is running in the background.
In addition to sync updates, Workforce is updating to the latest version of the ArcGIS Runtime SDKs, and we have a number of quality/bug fix improvements coming.
We'd like you to join us in an Early Adopter Program for this release of Workforce. Joining the EA program not only provides an opportunity to test critical workflows, but will connect you with our development team so that you have an inside view into our upcoming releases – including the next major update to ArcGIS Field Maps that will include integration of work management capabilities.
Please use this link to join the ArcGIS Workforce EA program.