ArcGIS Workforce is a powerful mobile solution that improves the planning and coordination of your field workforce. Workforce uses a location-based approach for managing field work. Included with your ArcGIS organization, Workforce fuses the location of mobile workers, and the work they need to accomplish, together with maps and apps used to complete their daily activities.
With the December update, Workforce now includes support for ArcGIS Field Maps. Project owners can add an app integration to ArcGIS Field Maps from the Advanced panel in the Workforce web application.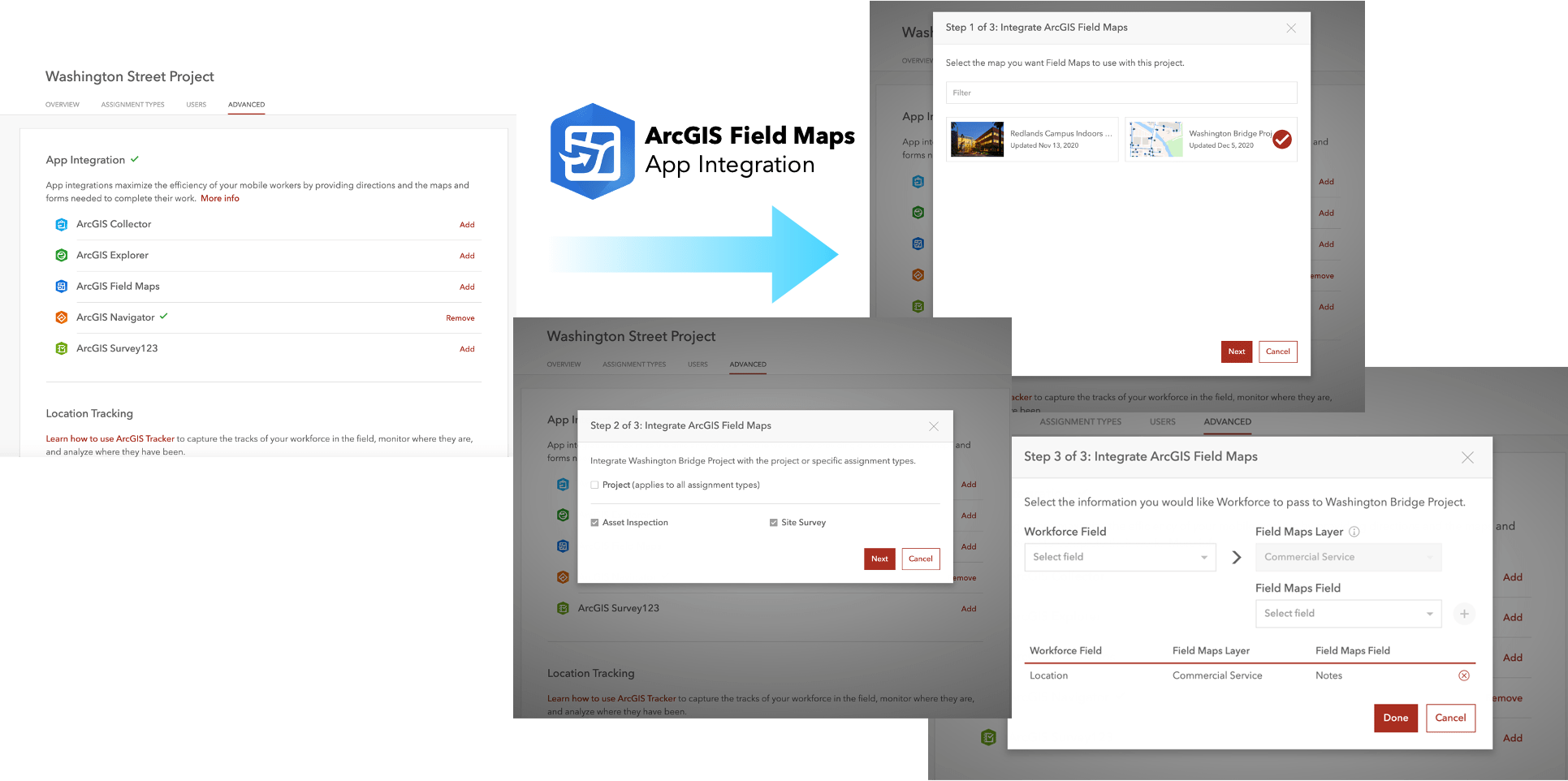 Workforce can be used with ArcGIS Field Maps for map viewing and map markup workflows or for more advanced data collection and asset inspection workflows. The Workforce mobile app has a very similar user experience to ArcGIS Field Maps, making the app linking process as seamless as possible.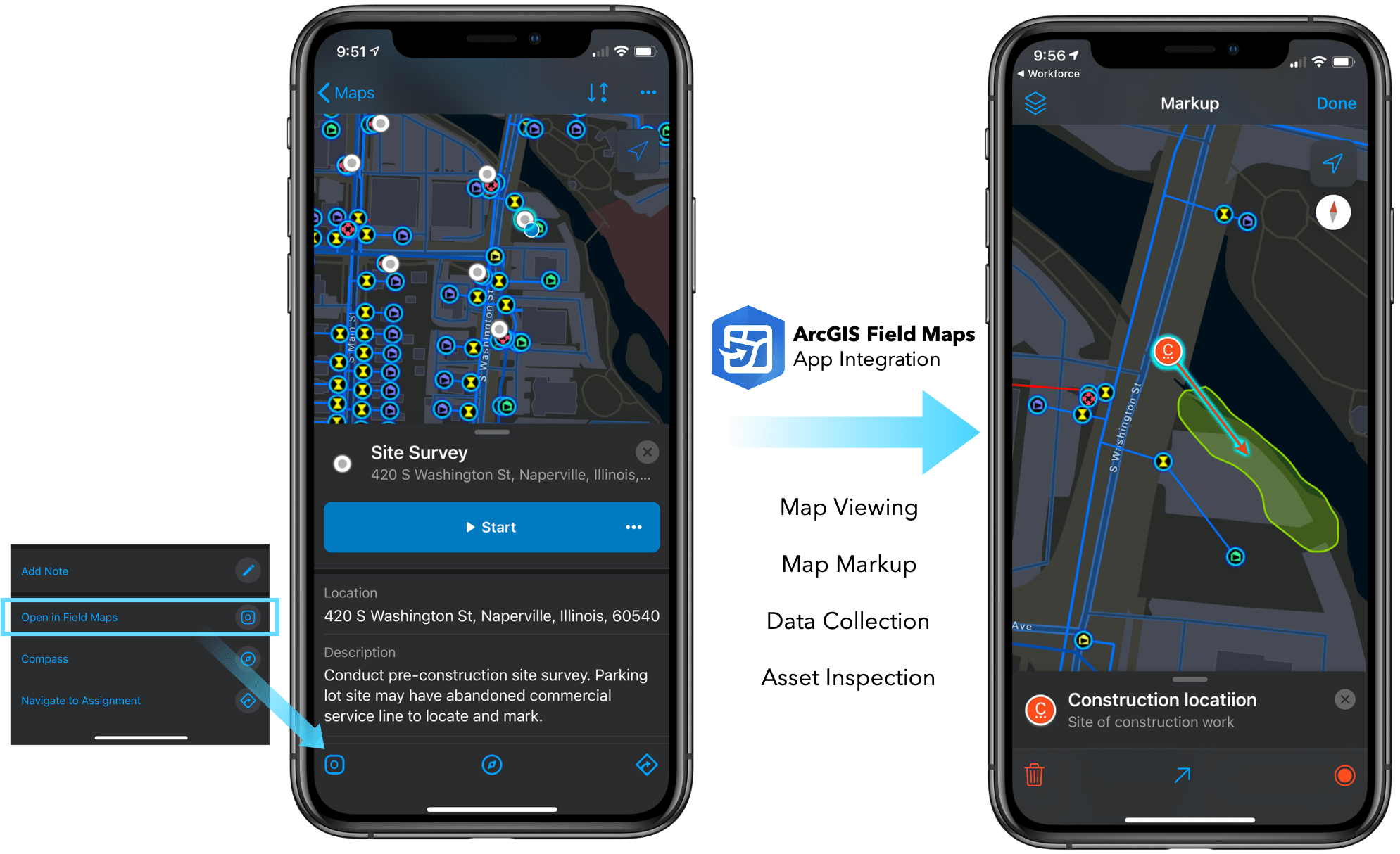 Included as a part of this new release is a very minor bug fix update to the ArcGIS Workforce app on the Android platform. Please note that we did not update Workforce on the iOS platform.
What's Next
Looking ahead to 2021, our team will begin integration of ArcGIS Workforce into ArcGIS Field Maps. When complete, ArcGIS Field Maps will be the one mobile solution you need to use to create, dispatch, receive and complete work assignments. This integration will begin in the second half of 2021 for both the mobile and web apps.