---
Experience what's possible with curated collections of guided tutorials.
Try ArcGIS Earth
Learn the basics, conduct viewshed analysis, evaluate line of sight and historical events, and re-create the D day battlefield in this path.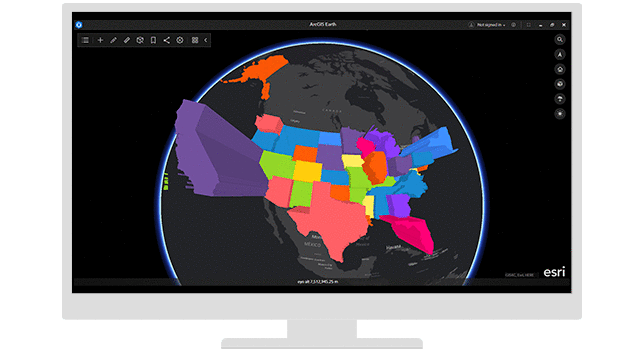 Documentation
---
Find answers and information so you can complete your projects.
Videos
ArcGIS Earth: An Introduction

Get a complete overview of ArcGIS Earth and its powerful capabilities for 3D visualization in this introductory webinar.

ArcGIS Earth overview

Learn about ArcGIS Earth with this demonstration from the 2020 Esri Federal GIS Conference Plenary Session.

Take a Trip to the Movies with ArcGIS Earth

Discover new features and learn how to use key capabilities while exploring five famous movie scenes.

ArcGIS Earth: Working Offline

In this session from the 2020 Esri User Conference, learn how to take your work offline with mobile scene packages on a laptop or mobile device.
Guides
---
Use these resources to lead you through setup and configuration.
Contact us
Chat now
Start a conversation online.
Send a message
Get an email response.
Call us
Speak with a representative.
(United States)