Planning agencies are experiencing significant challenges with rapid growth and development while protecting critical areas due to limited land resources, development pressures, and complex planning processes. ArcGIS GeoPlanner is a geodesign and scenario planning application that keeps the pulse on the environmental impact for new or existing designs. With spatial context and visual storytelling, ArcGIS GeoPlanner helps communicate design intent while balancing environmental constraints.
Natural systems planning driven by impact and KPIs
---
ArcGIS GeoPlanner leverages spatial analytics to quickly assess the suitability of your proposed or existing designs with key performance indicators (KPIs) for easy reporting.
Inform your design with powerful analytics
Scenario planning for environmental systems requires thorough analysis and rigorous testing. ArcGIS GeoPlanner offers specific tools such as overlay analysis that simplify the landscape planning process and deliver clear analytics to help identify critical issues for existing and proposed designs.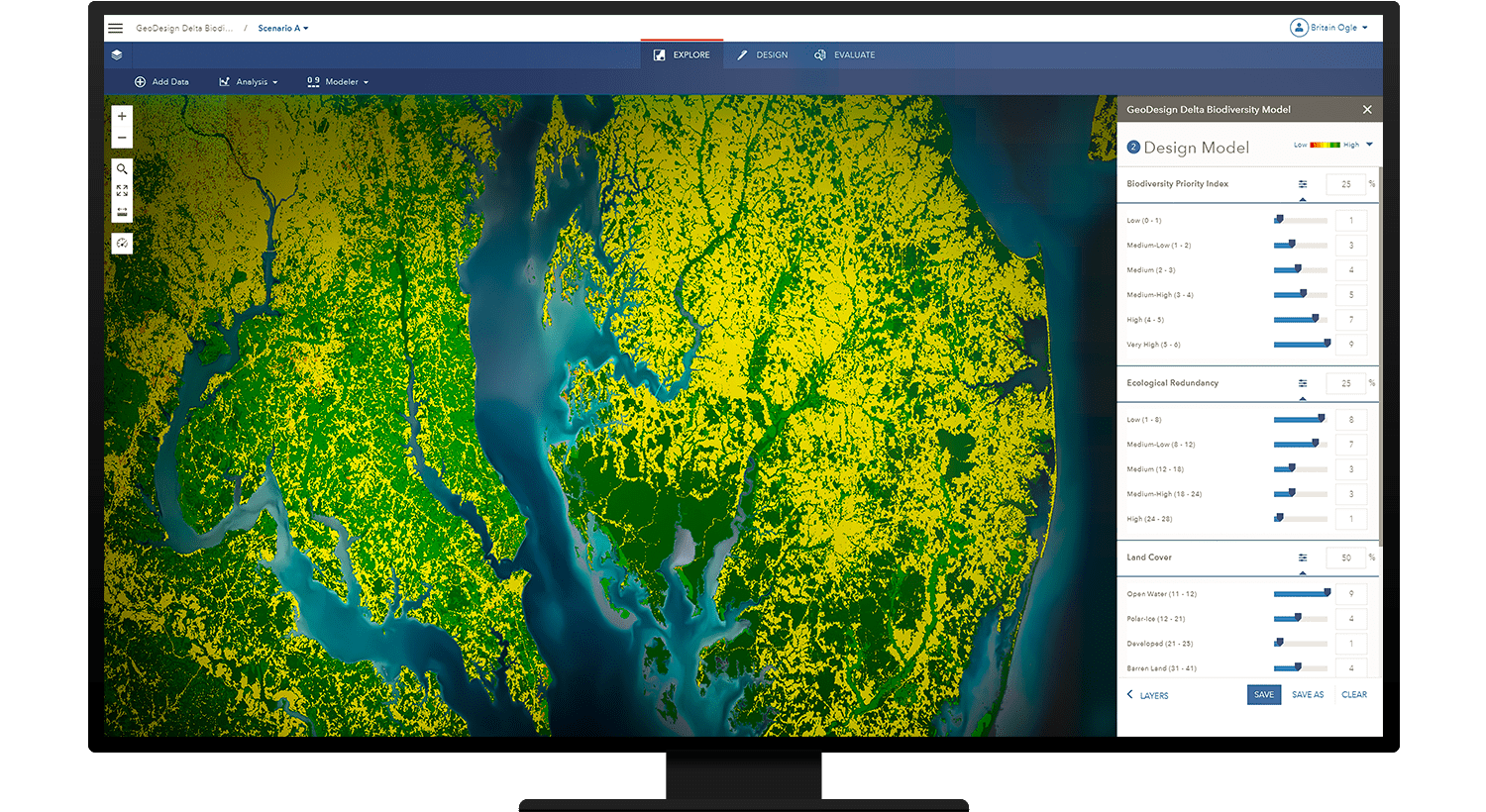 Impact evaluation made simple
ArcGIS GeoPlanner leverages built-in metrics and dashboards to help track, evaluate, and report on the impacts of your designs. With customizable KPIs, ArcGIS GeoPlanner is an end-to-end planning solution that delivers comprehensive metrics to help balance environmental constraints with proposed or existing projects.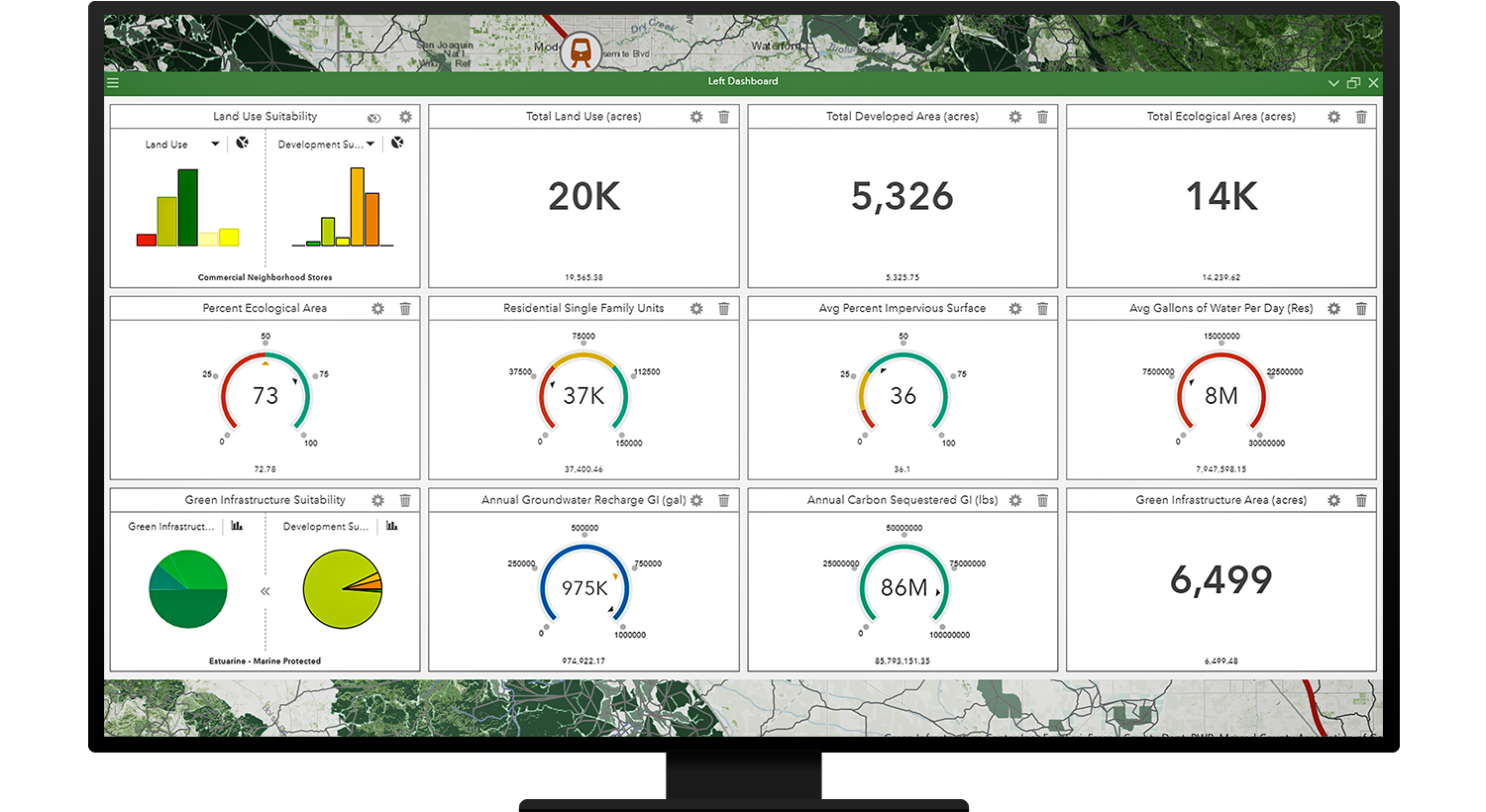 Iterative scenario planning with ease
Environmentally-focused scenario planning requires rigorous evaluation of every alternative. ArcGIS GeoPlanner helps to showcase geodesign alternatives that are data-informed, visually impactful, and interactive in 2D and 3D. With project screening capabilities, ArcGIS GeoPlanner helps identify opportunities or constraints within a design to help maximize performance and mitigate potential constraints.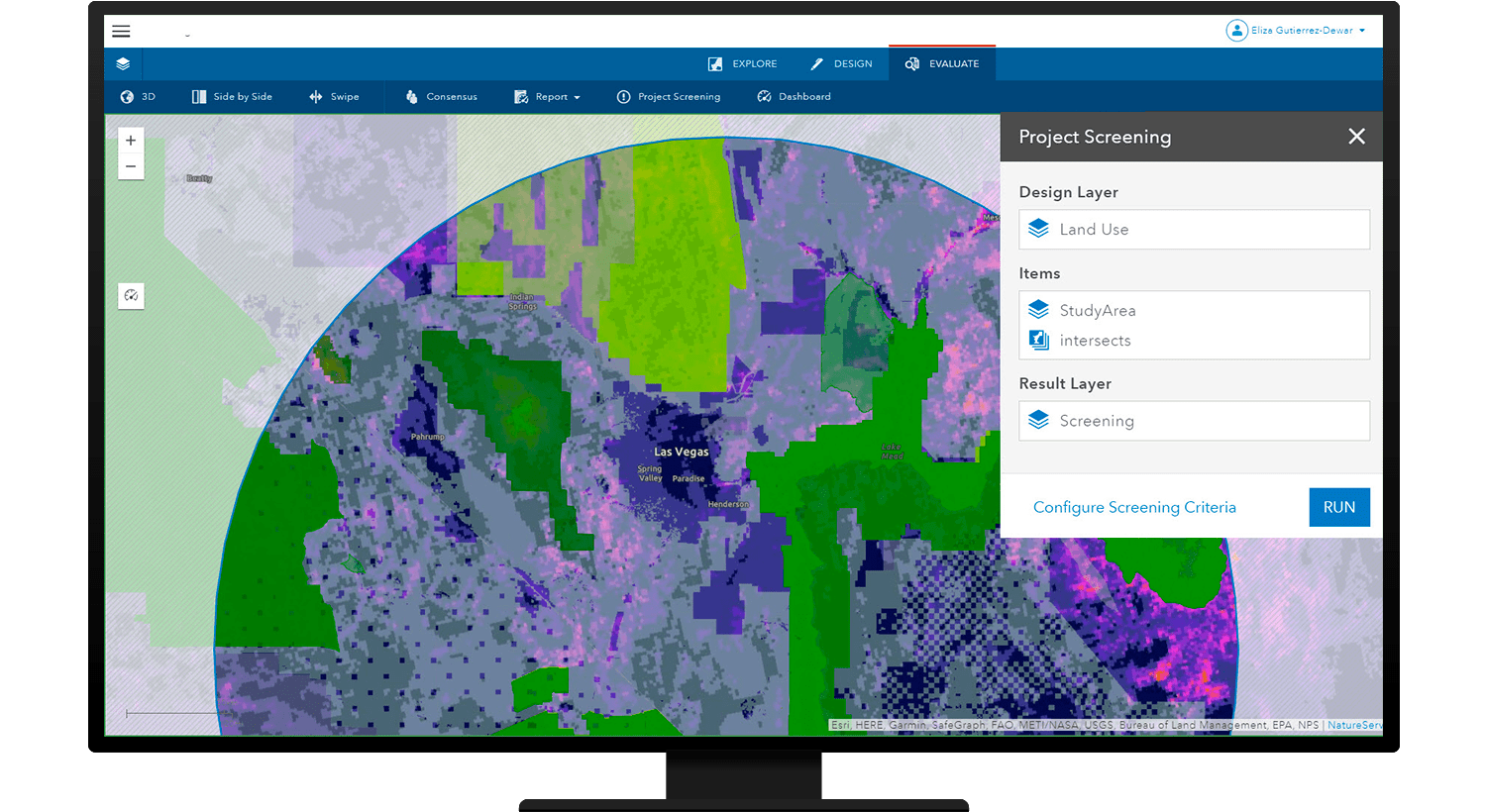 Simplify your planning process
---
ArcGIS GeoPlanner is an easy-to-learn application that is simple to use and removes complexity from the landscape planning process to help drive collaboration for your projects.
Show More
Go above and beyond with ArcGIS GeoPlanner
---
Take your environmental analysis to the next level, share your work more broadly, and obtain feedback from your community of users with these supporting products.
Resources
---
Find answers and information about ArcGIS GeoPlanner.
Show More
Please share your information and our sales team will contact you soon. We look forward to communicating with you.