In the early morning hours of February 10, residents living in the coastal neighborhoods of North Laguna Beach and Irvine Cove were awoken by the sound of pounding knocks on their front doors. Outside, dozens of uniformed fire crews were quickly alerting residents of a blaze that emerged overnight as high winds and dry vegetation created a perfect recipe for disaster. Residents began to evacuate as these experienced teams set up perimeters to defend homes and provide clear routes to safety. This has been described to me by my close friends in fire and rescue as a "15-minute drill," an incredibly short amount of time for a family to gather themselves and make the choice of what to take with them. Although wildfires are a way of life here in Southern California, no one is truly prepared for that early morning knock—especially when it occurs so far out of the normal wildfire season.
When I first moved to California in 2003, there was a distinct seasonality to wildfires that you could almost set your watch to. Typically, these blazes occurred between the months of June through October as the intense summer heat baked low-lying vegetation, waiting for a source of ignition. In fact, my first week of attending the University of Redlands was marked by a widespread fire in the nearby mountains that illuminated the campus at night. However, over the past two decades, there have been several notable fires that occurred well outside of those months, highlighting a troubling trend.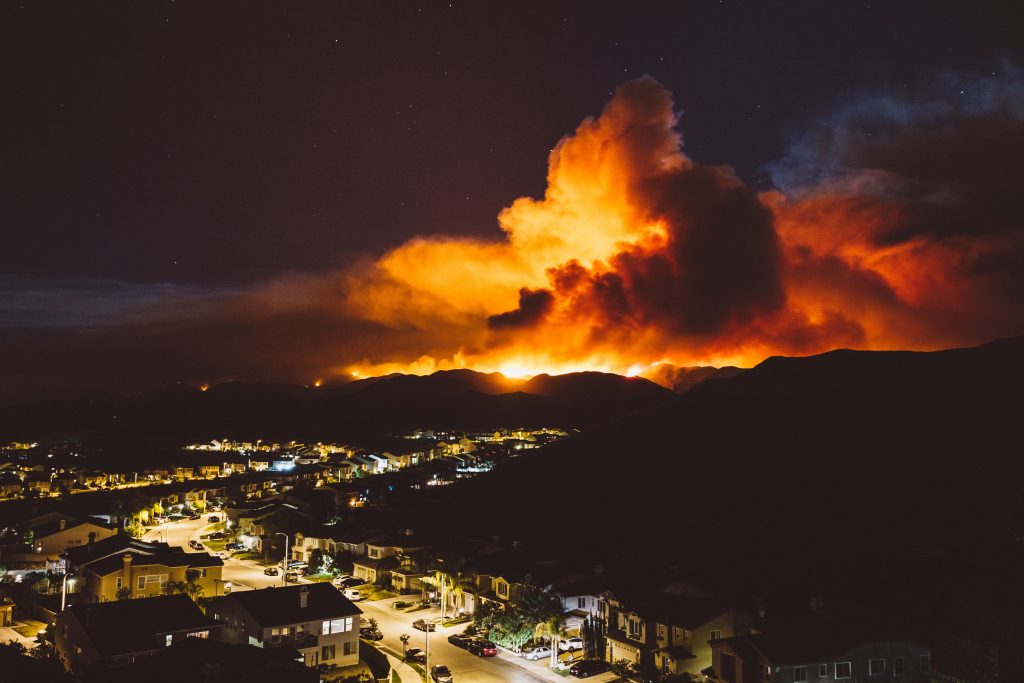 In December 2017, the Thomas Fire in Santa Barbara spread over 280,000 acres, destroying over 1,000 structures. During the following November, the Camp Fire in Butte County spread over 153,000 acres, consuming 18,804 structures. Additionally, 85 souls were lost in that fire, making it one of the deadliest on record. It's not just California where this trend is emerging. I was recently reminded of a post I made three years ago when there were over 92 active wildfires on the West Coast, stretching from Seattle to San Diego and as far east as Denver. That series of events consumed over a million acres by the time it was all said and done. One thing is clear looking back at this trend: the frequency and severity of these natural disasters are increasing—either as the direct result of or heightened by human-driven climate change and population growth. No industry in the private sector understands this reality better than property and casualty (P&C) insurance and reinsurance.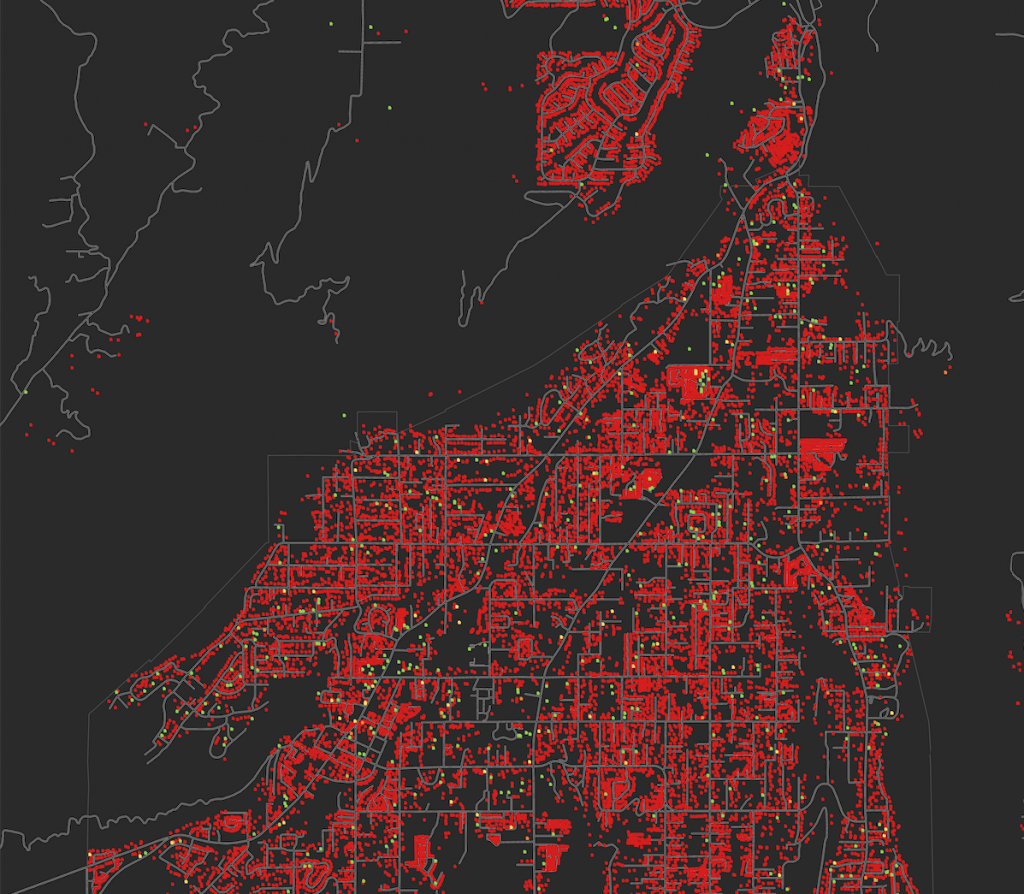 Expanding the Role of Geospatial Thinking
Wildfires are not the only category of catastrophic (CAT) events that have become increasingly costly for the insurance industry. Nearly every peril—from hurricanes and flooding to tornadoes and hail—has been on the rise since the year 2000, oftentimes happening at the same time across the country. In fact, in 2018 alone, the cost of damages and economic disruption from CAT events totaled over US$225 billion. Despite these risks, insurance companies find themselves in a unique situation.
Today's highly competitive business climate compels insurance carriers to take on greater risk to effectively grow the size of their portfolios and increase their value. The main question becomes how insurers can effectively balance risks and rewards while also effectively managing the constant stream of claims emerging from these concurrent CAT events. To achieve this goal, the industry needs to fundamentally reshape not only how it views the relationship between data and spatial technology, known as geoaccounting, but also how these location-driven insights can be democratized throughout the enterprise—from underwriting to claims.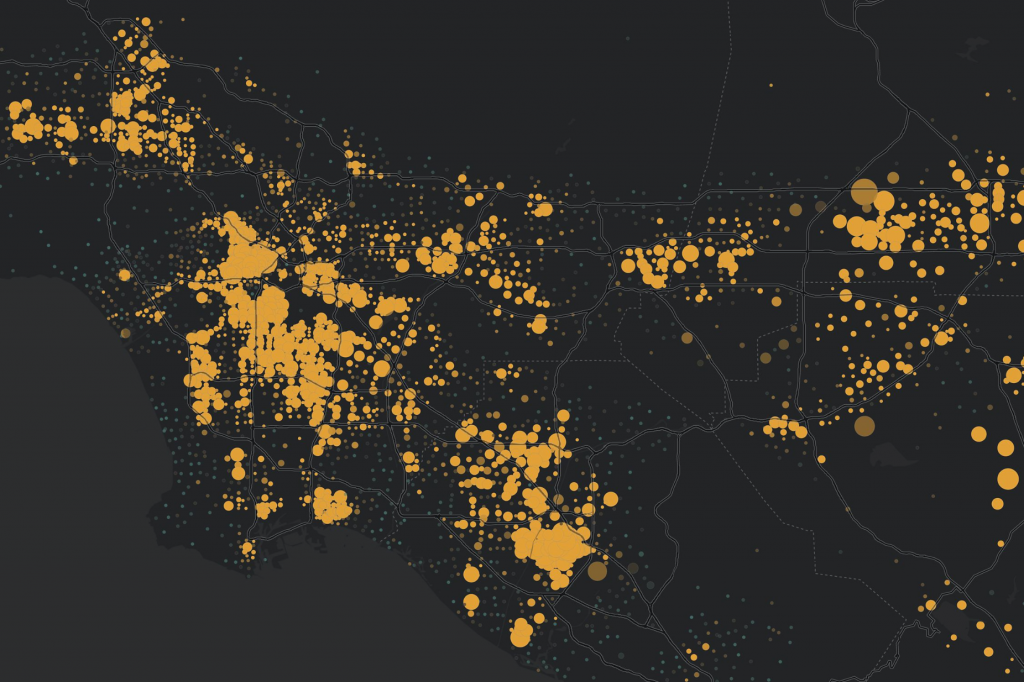 Let's be honest: historically the insurance industry is not particularly known for being quick to innovate or for setting market trends for that matter. However, it's important to not lose sight of the fact that the insurance industry was the primary driver of business intelligence for hundreds of years. From the early days of auctioning collective risk pooling agreements at Lloyd's Coffee House in London, UK, the industry has been at the center of understanding the intersection of location, risk, and reward. This connection between location and risk is undeniable within the insurance industry, since perils and policies share a unique spatiotemporal relationship. Despite the undeniable importance of location in insurance operations, spatial thinking and strategies are largely underutilized throughout the life cycle of an insurance product.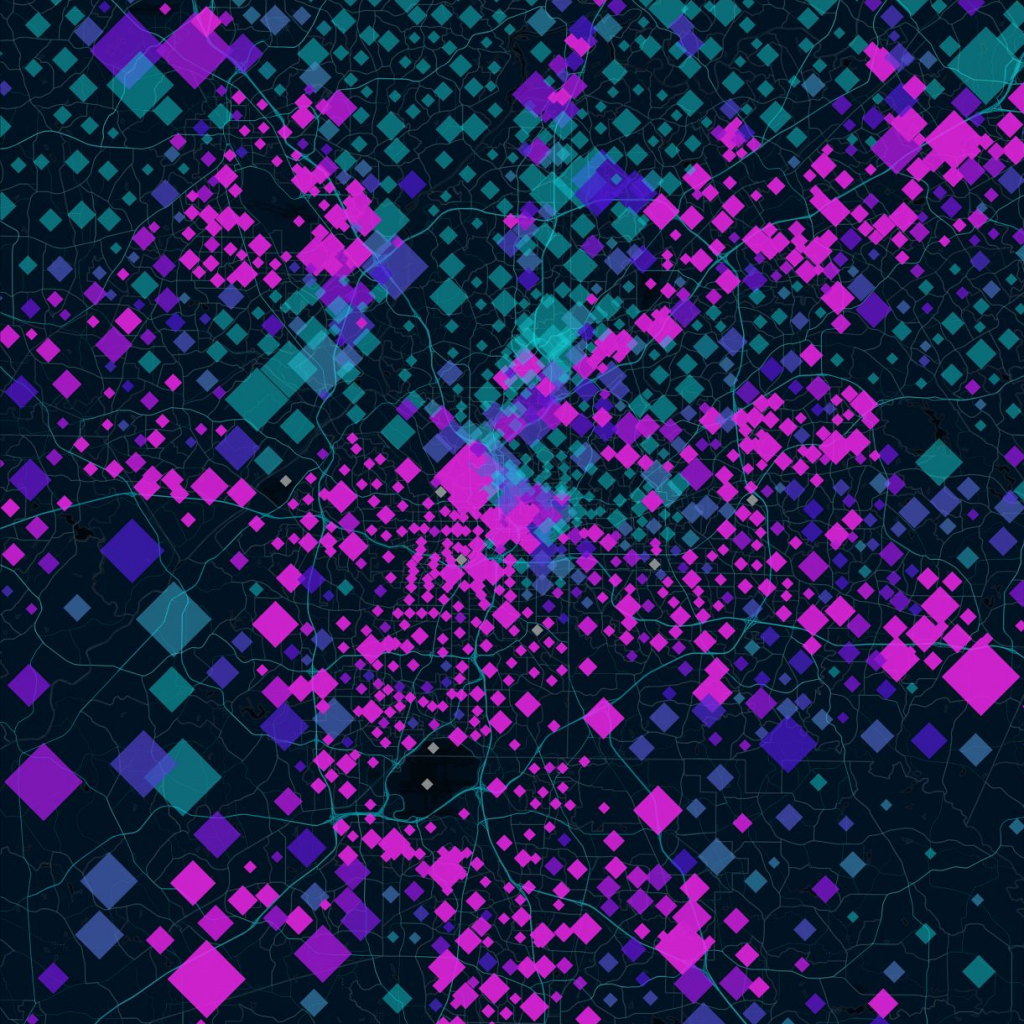 The primary issue is that geospatial technology and data are oftentimes siloed in one area within a carrier, with dedicated teams who manage geographic information system (GIS) technology and curate spatial data. However, the reality is that every facet of the insurance enterprise can benefit from geospatial thinking. Mark Breading, a partner for the insurance think tank Strategy Meets Action (SMA), describes this in his latest research paper Capitalizing on a Location Strategy for P&C Insurance:
"Location intelligence is at the heart of the P&C insurance business, but old perceptions limit the range of use cases. An expanded view of the potential business uses, coupled with an enterprise location strategy, can deliver enormous value and real bottom-line results for insurers."
This more granular focus on GIS and spatial technology for risk management and CAT response is understandable. After all, some of the greatest innovations within the P&C industry over the past 10 years can been focused on workflows like using imagery and machine learning to optimize damage assessment and claims responses. However, Breading makes a compelling argument that the broader value chain of a location strategy extends far beyond risk management. By democratizing spatial insights throughout insurance operations and establishing an enterprise-wide location strategy, insurers are empowered to uncover pathways to drive sustainable growth, maximize operational efficiency, enhance resilience, and foster more vibrant customer experiences.
Getting Started with an Enterprise Location Strategy
Spatial thinking creates a powerful lens for insurance analysts and executives to contextualize massive amounts of disparate data to more effectively assess and report on the balance of risks and opportunities within their workflow. Although spatial tools and datasets provide value to each department, from underwriting to claims, the true value is when the entire data infrastructure is built on a spatial foundation. Many industry-leading carriers leverage an enterprise location strategy to build a single geospatial ecosystem, empowering everyone within the organization to utilize contextual insights to systematically assess and adapt to the changing world. As CAT events continue to grow, this integrated approach ensures insurers have reliable, resilient, and efficient channels to continually deliver on brand promises in the face of volatility.
Are you interested in learning more about an enterprise location strategy for insurance?
Download the latest SMA research paper and start your geospatial journey today!