In this Faces of YPN article, we are highlighting Nia Corpuz, an executive assistant to the CEO of the US Geospatial Intelligence Foundation (USGIF). We sat with Corpuz to ask about her GIS journey, and she provided valuable insights and the lessons learned on her unique path.
While her day-to-day does not involve a lot of geographic information system (GIS) work, she is positioning herself for a unique career path in GIS. She's working to complete her master's degree in geoinformatics and geospatial intelligence from George Mason University.
Corpuz has high hopes of establishing a GIS career that intersects crime analysis with national security, aligning with her undergraduate degree in psychology, criminology, and sociology.
Put yourself out there! First impressions really do matter. Even if you don't know about a topic, you can still make an effort to be in the conversation.
Hear more about her journey and the advice she has for up-and-coming professionals in GIS in this Q&A.
Q: How did you get your start in GIS?
A: I took a GIS course (geospatial analysis) in high school and thought it was fun! This course opened my eyes to the possibilities of GIS and how it can be used to solve so many real-world problems. While I enjoyed the course, I still maintained my original plan to go into psychology and criminology for undergrad studies. Towards the beginning of my master's program, I came across the USGIF internship opportunity, which launched me back into GIS.
Q: Tell us about your internship at USGIF.
A: There was an email sent to our master's group about an internship with USGIF and I decided I would just apply. I had a job that was unrelated to GIS and thought this would be a good opportunity for growth. I thought it would be fun to learn more about GIS and how I could apply it to my work. I applied and was selected!
The type of work I did in the internship was to support teams within USGIF for events, programs, marketing, and communication. There was a focus on making a good first impression, and to this day, people still come up to me and they're like, "I remember you!" Even though we weren't always directly using GIS, we were still making connections with GIS professionals.
Four months after being selected for the internship, I was able to attend the GEOINT Symposium. This experience opened my eyes, heart, and mind to the possibilities with GIS. From that point on, I knew that I wanted to work with USGIF full time. I began my campaign networking with various folks and taking on any opportunities that would support my transition from intern to full-time staff member at USGIF. My efforts paid off—now I am the executive assistant to Ronda Schrenk, the CEO of USGIF.
Currently, I'm finishing up my master's in geoinformatics and geospatial intelligence at George Mason University.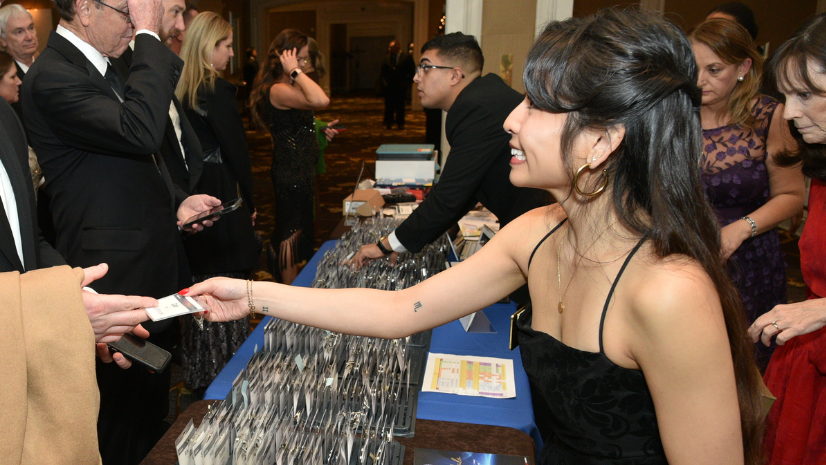 Q: Tell us about your current role and what it entails.
A: My day-to-day includes providing support to Ronda in a variety of ways and this allows me to see and experience firsthand what it takes to run a successful organization. I am both grateful and challenged daily in my current role. I'm grateful because I stepped into this role upon completing my yearlong internship with USGIF.
While my undergrad career wasn't the traditional GIS route, I didn't allow this to hold me back. I leaned into GIS through my internship. If I didn't know or understand something, I did everything in my power to learn and develop. It was my desire to succeed that created the opportunity for me in my current role. I feel challenged daily because each day is different and unique. Today, for example, I'm at the Esri Federal GIS Conference [Esri FedGIS], interviewing with the Esri Young Professionals Network. I had absolutely no clue that I would be doing this. Every day, I look forward to the day and what it has in store for me.
Q: What first steps do you recommend to someone new in the GIS industry?
A: Put yourself out there! First impressions really do matter. Even if you don't know about a topic, you can still make an effort to be in the conversation. I'm not the most outgoing person, and it might be uncomfortable now, but you can't grow if you don't push yourself at least a little bit!
Q: What other advice do you have for young professionals?
A: It's OK to not to take the same route as everyone else. When I decided to accept the internship with USGIF, I was very excited to reengage with GIS. I must be honest, though; I felt a bit of imposter syndrome when meeting the other interns. Most folks had a background in GIS and I didn't. While those thoughts tried to hold me back, I took comfort in the fact that not everyone has to take the same path to receive a favorable result. The more I focused on being present and enjoying the opportunity, the more I learned, developed, and grew. That experience taught me it's OK to not take the same route as everyone; with my background, I bring a fresh perspective.
Embrace your career path. Your path may not be the same as most people, and that is OK. Lean into your experiences and try to learn as much as you can. From time to time, take a step back and look at the bigger picture. Ask yourself how this experience can help your career journey.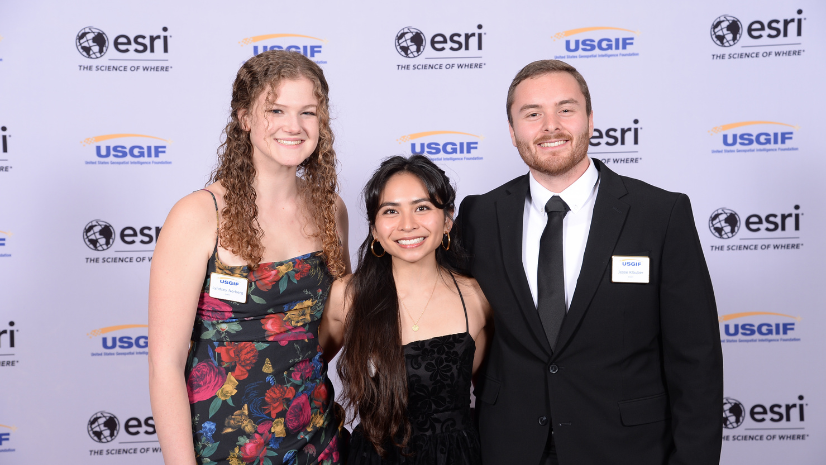 Q: Is there a specific training or course that you would recommend to other young pros?
A: I think the USGIF working groups are good to take part in. Even when I was an intern and was just sitting through the working group discussion, it would be about machine learning and artificial intelligence. I didn't know anything about that, but I was still able to learn. Members talk about their real-life experience, and you don't really get that everywhere.
Events like Esri FedGIS are so helpful because they have demos and workshops, and people are always so helpful and willing to talk about what they're working on. You can read about the training, but you might not get the same fulfillment. So conferences and events can be used as training.
Q: How would you like to use GIS in your career in the future?
A: My dream job has always been crime analysis—I even considered being a profiler in the FBI. Since getting my undergraduate degree, I've been looking more at how GIS intersects with psychology, criminology, and sociology. I would like to use geospatial analysis to improve crime analysis, national security, or policing. Sometimes when I talk about it in school, others are like, "What are you talking about?" But I know I'll be able to find that intersection.
[end of Q&A]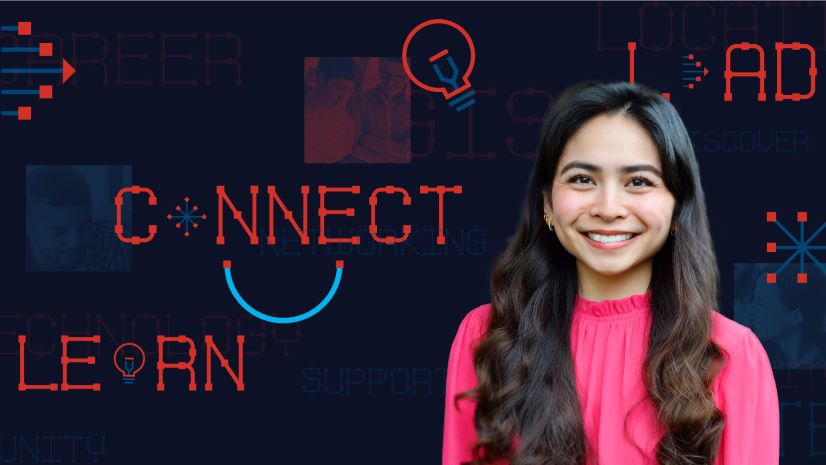 You can learn more about Esri Young Professionals Network (YPN) and our upcoming events on our web page.
Check out these additional resources for students in higher education or young professionals entering geospatial technology careers: