What do Foursquare, Credit Card fraud protection, Pokémon Go, and COVID-19 response all have in common? Location based services. Location services, which generally means using geographic information and data to provide services or information to users, is not a new technology or concept, and started to emerge in the market during the 1990s as GPS was made more widely available for commercial use.  Over the years, location services have been leveraged in apps and services to improve our day to day lives whether we realize it or not, and within the last year we've seen location services thrust to the forefront of COVID-19 response through contact tracing initiatives and solutions. But location services have had their ups and downs over the years. Between privacy concerns around tracking one's location to being labeled as battery hogs, the market hasn't always been accepting of location services.  Now seems to be changing, and the demand for location services is on the rise.  So let's explore some of reasons why location services may be finally finding their way in this world (pun intended).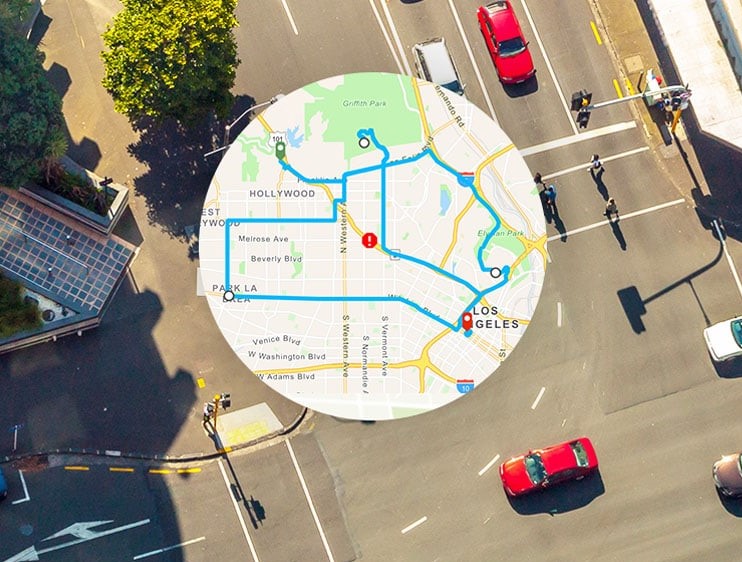 Consumer mapping applications
Map-based consumer apps like Google Maps, Waze, and Yelp have been pretty darn successful and made their way into our everyday lives. Whether it's orienting yourself on a map, getting directions to points of interest, or watching your meal being delivered and hoping it's still hot when it arrives, location services within map-based consumer apps have made us all more spatially aware and asking 'where the heck is the map?!?' when there isn't one. The growing number of consumer mapping applications over the years has created a demand for more location services.
Hardware improvements
Over time, GPS and location tracking within personal devices has gotten a lot better. Battery life itself has improved and the way location tracking consumes power has been optimized.  This coupled with improvements in GPS accuracy, both outdoor positioning and indoor positioning through newer indoor positioning systems, means location tracking can be used more frequently, for longer periods of time, without draining a device's battery or providing inaccurate location readings.  Along with the devices we use every day (our smart phones), more and more IoT connected devices are recording their location and adding to the geographic based data available through location services.
Cloud computing and software improvements
As IoT is adding to the amount of real-time location-based data being stored and analyzed, server and cloud architectures are evolving in response to ensure high-availability and scalability. In recent years, the emergence of GPU based processing, micro services, and containerization, has enabled real-time location services to be able to react faster, and process more data than ever before. Whether it be marketing notifications based on geofencing location or real-time contact tracing in response to COVID-19, real-time location services are more robust today because of cloud and software improvements. And not only is software improving the performance of location services, but software has given the end user more fine grain control over privacy and when location tracking is on or off which is giving consumers more confidence in leveraging location services.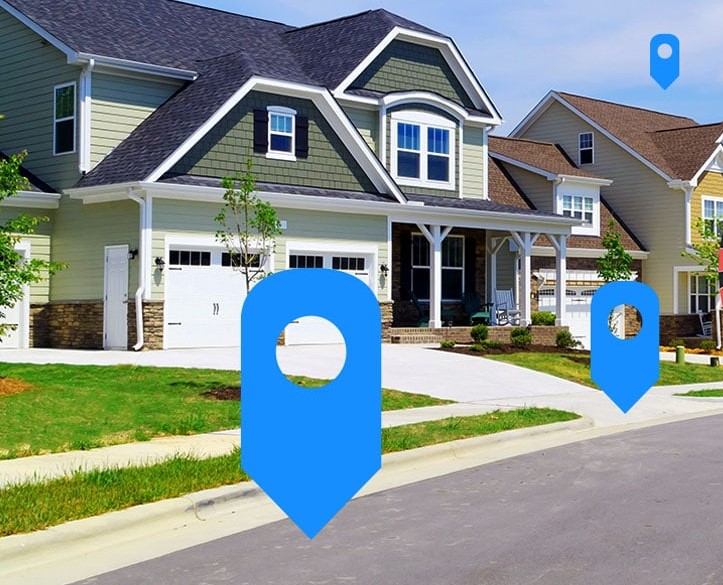 Broadband access and networking improvements
Location services and specifically location tracking applications can only be as powerful as the communications networks they run on. Better, faster broadband access via wireless technologies like 5G means more data can be transmitted faster with lower latency, over the communications network.  This is creating new applications for location services not seen before.  Great examples of this are augmented and virtual reality applications that leverage real-time location of personal devices like smart phones, headsets, and body sensors, but require very low network latency to react based on a device's movement. These recent improvements in the communications network will offer new app possibilities in the location services market.
What next?
So it would finally seem as though the stars are aligning for location services to take off in the market and make their way into even more aspects of our everyday lives and improve our livelihoods in a positive way.
Esri and ArcGIS Location Services
Esri, as the global leader in location intelligence isn't new to the location services market. Through
ArcGIS location services
, Esri has provided geographic data, routing and way finding, location tracking, and other location services for many years. But, a new comprehensive location platform is available that was built for performance and primed for growth, and will enable developers and tech companies streamlined access to the location services and DevOps tools they demand. As recently
announced
, Amazon Location Service uses Esri's location services to provide maps and geocoding to AWS customers. Be sure to check out all the
capabilities
that ArcGIS location services can bring to your applications, and learn more about location services in telecommunications:
https://arcg.is/1uvqrL