ArcGIS for smart campus operations provides insight on how to minimize risk and maximize return on investments in facilities. Drive efficiencies by using live maps to deliver real-time operational awareness of facility space, asset inventories, utilities, building conditions, and public safety. With GIS for facilities, you can easily visualize facility status information and identify poor productivity patterns.
Campus facilities and planning
Facility managers achieve success using powerful data management, analysis, and visualization. A digital approach to facility management helps leaders assess security risks, develop plans, optimize space use, protect staff and assets, and improve daily operations. GIS for facilities helps lay the cornerstone for a campus digital twin.
Campus utilities
ArcGIS contains all the elements staff members need to meet utility challenges. They can use ArcGIS to maintain key information, analyze it, and distribute it to everyone who needs business intelligence through a system of record, a system of engagement, and a system of insights. This process creates a true digital twin of your campus infrastructure.
Campus health and safety
Whether you need to know the real-time location of officers and staff on campus, analyze historical incidents of crime to understand campus risk, or generate Clery Act reports and information requests, ArcGIS brings spatial analysis to the forefront for informed decision-making and enhanced campus security and safety.
GIS capabilities for campus operations
Fully mobile field workforce
---
Equip all personnel with real-time spatial data.
Operational awareness
---
See key metrics and spatial context in dashboards.
Data management
---
Use industry-standard data models and symbology.
User story
UCSB manages utilities with GIS
The University of California, Santa Barbara (UCSB), uses the latest Esri technologies to manage an up-to-date atlas of all underground utility lines.
Webinars
Learn how to deploy and use GIS to spatially enable your campus and support operations.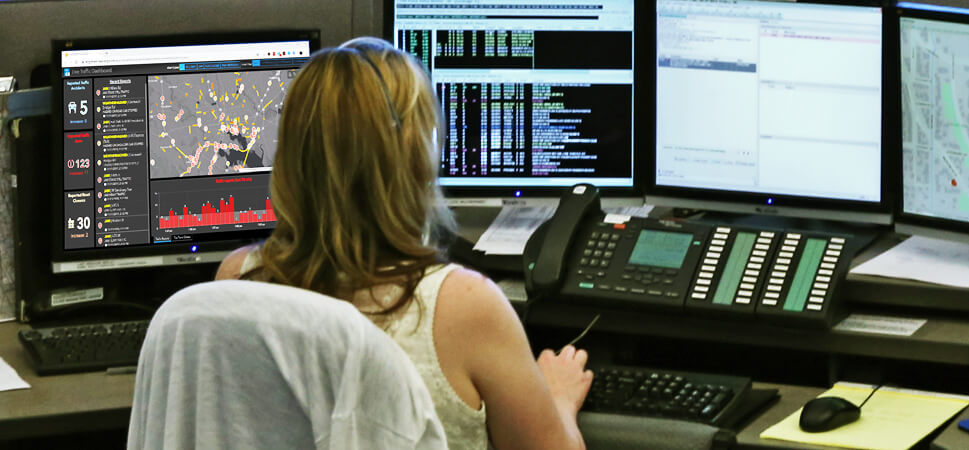 Departments and solutions
Roles
Discover the value of GIS for these roles.
Need help determining which option is right for your institution? Schedule a conversation with a member of our team.